Before the pandemic, physician burnout was on the rise in the Irish healthcare system. The emergence of Covid-19 has exacerbated the problem. Niamh Cahill examines recent research in the field and speaks to healthcare workers about their experiences

In March, as Covid-19 spread across Europe, Ireland's already overburdened health system was thrust into a state of emergency, with the situation changing rapidly with every passing day.

The health system braced itself for a tsunami of critically-ill patients, while concerns about a lack of personal protective equipment (PPE) understandably led to huge anxiety.

Major ethical and moral dilemmas were faced by healthcare workers, to which there was often no easy answer.

The new and changing work environment intensified the risk of burnout among staff.

"It is likely that health and social care staff across the HSE and related service providers will experience significant distress dealing with the challenges presented by Covid-19," the HSE has acknowledged.

The World Health Organisation (WHO) defines burnout not as a medical condition, but as an "occupational phenomenon".

The definition reads: "Burnout is a syndrome conceptualised as resulting from chronic workplace stress that has not been successfully managed. It is characterised by three dimensions: Feelings of energy depletion or exhaustion; increased mental distance from one's job, or feelings of negativism or cynicism related to one's job; and reduced professional efficacy. Burnout refers specifically to phenomena in the occupational context and should not be applied to describe experiences in other areas of life."

It is well documented that healthcare professionals are at a higher risk of burnout than other occupational groups.

There are many reasons for this, including: High stress; a demanding work environment; long working hours; inadequate staffing; limited resources; emergency department overcrowding; and a lack of team support.

As cases of the virus have receded, frontline healthcare professionals have had time to reflect on the crisis and its impact on them, their families and their mental health.

This is not to say that caseloads or waiting lists have reduced. Many clinicians are busier than ever, but the urgent and extraordinary nature of the situation has abated somewhat, providing time to consider how the pandemic has affected working and personal lives. Along with hospital staff, public health doctors, GPs and medical scientists in particular have worked exceptionally hard since the crisis emerged. According to clinicians in these disciplines they are "exhausted" and dreading the busy winter season ahead. Many feel they are running on empty and are taking annual leave, if they can, to help alleviate burnout.
Moral injury

A paper recently published in Occupational Medicine by Gulati et al examines the issue of 'Physician suicide and the Covid-19 pandemic' and the impact of moral injury.

The article notes: "Suicide rates among physicians are higher than in the general population. Women physicians are at greater risk, as are anaesthesiologists, psychiatrists, general practitioners and general surgeons."

"The Covid-19 pandemic presents additional suicide risks in the general population owing to social isolation, economic stressors, reduced access to community support, uncertainty and reduced help-seeking for mental and physical ill-health. In a challenging healthcare environment, physicians face additional risk factors, including burnout, moral injury and post-traumatic stress disorder."

The writers argue that it is vital physicians seek help early for burnout and note "even if occupational support helplines are available, there is evidence that physicians are reluctant to seek help".

It recommends physician peer groups prioritise meetings using video conferencing technology and calls for a Covid-19 clinical ethics committee in all hospitals with multidisciplinary input, service-user representation and input from experts in medical ethics and law.

One of the most crippling features of the pandemic for healthcare workers was that it dramatically and without warning catapulted them into varying states of fear and anxiety.

Fear of infection, fear of death, fear of the unknown, fear of redeployment, fear of a more challenging workplace environment and around physical safety were just some of the issues that arose.

Many healthcare workers contacted as part of this article described feelings of exhaustion, burnout and fear suffered both before and during the pandemic.

A striking aspect of their accounts was the lack of support they felt they received in the workplace.

Mental health impact

A University College Dublin (UCD) webinar titled 'Mental health impact of Covid-19 on healthcare staff and what to do about it' took place in June.
It was the third webinar in the UCD academic child and adolescent psychiatry summer school series and was delivered by Prof Neil Greenberg, academic, occupational and forensic psychiatrist and Professor at King's College London.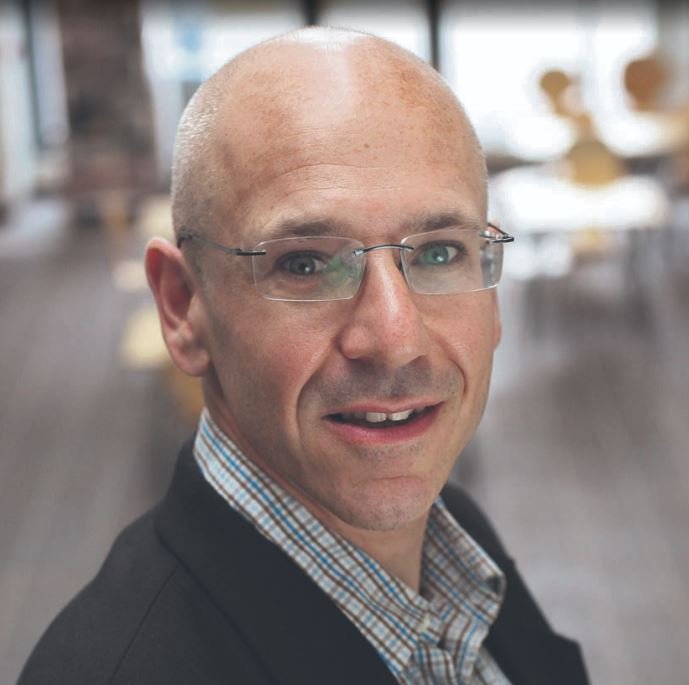 Prof Greenberg spoke about how the pandemic can hurt our mental health and he highlighted ways to mitigate the negative impact.

The four main mental health stressors in the workplace, he noted, are traumatic exposure, workload and shift patterns, home life stressors, and moral injury.

He defined 'moral injury' as a situation that happens which directly clashes with a person's moral and ethical code. This can occur through things we or others have done, things we or others have failed to do, or betrayal by a higher authority where we feel management, for instance, let us down.
Moral injury, he explained, is not a mental illness, but is linked to mental illness. If you have moral injury, you are more likely to develop post traumatic stress disorder (PTSD), depression and feelings of suicidality.
In an environment where healthcare workers make difficult decisions, often without adequate staffing, equipment or training, the risk of moral injury is particularly high, Prof Greenberg said.

He presented a graph illustrating how as the number of Covid-19 cases increased and decreased, the impact of the pandemic on mental health did not abate.

In the long term, therefore, mental health supports will become even more relevant for healthcare professionals as time goes on.

He referred to a study titled 'Occurrence, prevention, and management of the psychological effects of emerging virus outbreaks on healthcare workers: Rapid review and meta-analysis' published in the BMJ, which found that PTSD and psychological distress doubled in healthcare workers dealing with emerging virus outbreaks such as Covid-19.

In a separate paper by Prof Greenberg on the impact on mental health of inadequate safety equipment, which used data taken from military personnel, those who felt they did not have the right equipment were almost three times more likely to suffer from PTSD and two-and-a-half times more likely to suffer from a mental health disorder.

He stressed the importance of supportive teams at work in improving mental health and said supervisors should have "psychologically-savvy chats" with staff.

Post-shift reviews, peer support and a positive, supportive leader can all play an important role in protecting our mental health.
"Do not over-medicalise normal distress," he cautioned.

The effectiveness of the PIES (proximity, immediacy, expectancy and simplicity) principle for dealing with mental health problems was highlighted by Prof Greenberg.

'Proximity' means that a person experiencing difficulties should be managed in the workplace and not told to go home. It is advised to keep them close to where the stressor occurred.

'Immediacy' denotes a "nip it in the bud approach", while 'expectancy' refers to the fact that we should expect the person will "be okay", Prof Greenberg explained.

Finally, 'simplicity' outlines how simple things can make a big difference. For example, he said a good night's sleep can have a positive effect on a person's outlook.

Active monitoring of staff is important, as problems may not emerge for some time, he added.
Many healthcare workers who responded to our queries on the stress that Covid-19 has placed on them, both personally and professionally, wished to remain anonymous. Here is a sample of their testimonies

"Some areas in nursing are struggling to give leave for a number of reasons: New practices to start with in many areas, increasing workload. New pathways are being developed in the hospital setting. We're also seeing patient numbers increasing again in the hospital setting. The backlog is intensified, when usually summer months naturally slow down, allowing for leave. Also, staff are still out sick or have returned to work needing a reduced workload. This virus has really knocked a lot of staff. And lastly, we weren't flush with staff to begin with… We have a mountain yet to climb to get back to where we were with throughput in January."
Nurse
"We were told in February that we would have fire engines taken off the road and extra ambulances installed in stations and that PPE would be not available, so we would have to wear bin bags and scarves as PPE. I mean, talk about installing a fear status.
Thankfully, it didn't come to that, but we were told constantly that we were on the thin edge of not having PPE any day soon. The extra stresses that brought meant that we were trying to be judicious about when we donned PPE, instead of going for full protection on every patient we attended to.

There are no issues with PPE now, or so we're told. But the uncertainty and stress of the early days of this were most unwelcome.

At the early stages of the big uptick in infections, we were all quite stressed and tired. The unknown aspect of a bugger of a disease, along with new protocols and infection controls, were just all a bit too much. I'm doing this job 23 years and I never experienced fear among all the staff like this."
Paramedic and fire-fighter, East
"I'm only a few years in and I'm exhausted in every capacity. I've engaged with private psychotherapy to help me cope. We do 12-hour shifts. I work in a rural station, so late finishes are common. Add a 90-minute commute onto that and it's a death on the road waiting to happen. I've had to pull in lots of times to sleep on the side of the road to get me home.

If you speak to any paramedic, you'll find they all will say management are the cause and never the solution to any problem. Covid has definitely impacted us. We can't meet up in social circles anymore."
Paramedic, Midlands
"I had paternity leave for May/June agreed in December. This was retracted by HR in April due to Covid, I was told. It took back-and-forth emails for five/six weeks of explaining to them it's my legal right and eventually threatening legal action and requiring consultant involvement to get them to sign off."
Relating to the impact of Covid: "The strain it put on the call rota by losing immunosuppressed colleagues off the call rota; in a small hospital with a small department, if you lose two registrars suddenly, you're doing one-in-three to one-in-four ICU call, which left us all very burned-out."
SHO, rural hospital

Silence

The Medical Protection Society (MPS) has called for mental wellbeing resources as doctors go from the Covid-19 frontline to tackling referral backlogs.

The Society, in a recent statement, warned "doctors may be experiencing burnout, grief or PTSD from treating Covid-19 patients, but will not have time to seek treatment or recuperate before facing the many thousands of patients with delayed diagnoses following the cancellation of non-urgent care".

"Doctors will carry on because of their sense of duty, but it [MPS] fears many will become disillusioned or suffer in silence, putting the safety of themselves and their patients at risk."

It called on Government, HSE and private healthcare providers to provide a centralised "one-stop" mental wellbeing resource, so a range of existing supports and resources can be accessed by all healthcare workers more quickly and easily.

The HSE's 'Mind your mental health' web page, which provides general advice, could provide the basis for something more comprehensive, it suggested.

A recent survey of 284 MPS members conducted in June showed that 13 per cent felt their mental wellbeing was worse compared to two weeks before the survey.

Concern about the health of family and friends (38 per cent), unfamiliar ways of working (33 per cent), the health of patients (32 per cent), family responsibilities (30 per cent), social distancing (29 per cent) and their own health (28 per cent) were cited as having the most impact on doctors' mental wellbeing.

Anaesthesiology

The College of Anaesthesiologists of Ireland (CAI) recently surveyed its fellows and trainees in anaesthesiology and critical care on their experiences during the pandemic.

Some 273 anaesthesiologists and critical care doctors completed the survey, the results of which have yet to be published. The response rate was low, at about 25 per cent. It is believed this is because many doctors were simply too busy to respond.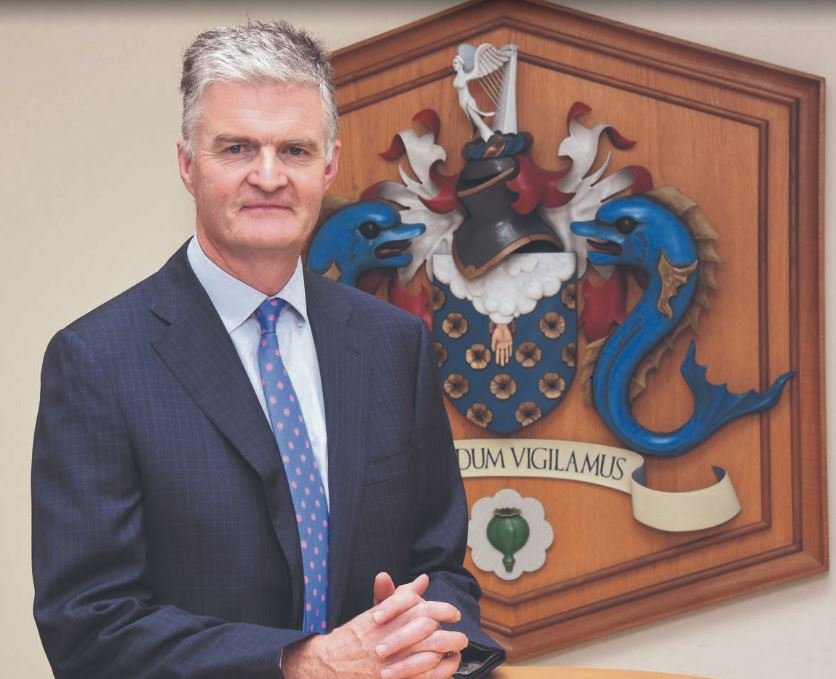 Almost half of respondents reported feeling mental distress associated with the pandemic due to work on more than one occasion over the past month, while 49 per cent reported feeling at risk of burnout as a result of the pandemic.

Around 55 per cent reported difficulties taking annual leave during the pandemic, despite 14 per cent reporting working considerably longer hours.

Around 82 per cent said they believed the pandemic would alter the way that anaesthesiology/intensive care medicine is practised in the future.
Certain medical specialties have higher rates of suicide and burnout than others.

Anaesthesiology is seen as a high-risk specialty due to long working hours, night shifts and the risks associated with anaesthesia practice.
So even without a pandemic, those working in the specialty were viewed as high risk for burnout.

According to Dr Brian Kinirons, President of the CAI, there was a sense of "impending doom" at the start of the pandemic.

"There was lots of concern regarding access to testing, contact tracing and PPE in the early days," Dr Kinirons told the Medical Independent (MI).

Despite the many challenges faced by doctors, however, Dr Kinirons believes there was a "cohesion associated with Covid", owing to a "common focus and sense of community".

"There was a sense that we were stronger together. At hospital level, the barriers were broken down and a common focus emerged with Covid-19."
The College is acutely focused on the health and wellbeing of its doctors, acknowledging that "a well doctor is a good doctor", said Dr Kinirons.
It encourages all doctors to ensure they have a GP and highlights the services available, such as the HSE counselling service for employees.
The CAI has a tutor network offering support to doctors at local level, a wellbeing programme, and runs webinars on mental health.

Solutions

The HSE and medical training bodies have doctor wellbeing, health policies and services in place to help alleviate burnout among staff.

A paper published in BMJ Opinion in May titled 'Covid fatigue is taking an enormous toll on healthcare workers' offered advice for survival and "keeping well for the long haul".

This included taking regular breaks during shifts, as "breaks make us more efficient and productive and they help us to avoid burnout"; handing over work to a team member or colleague to allow you to switch off during rest time; and adopting a "three-minute ritual at the end of each shift", such as taking three deep breaths and listing three things that went well and three things that were difficult.

Dr Denise Rogers, Senior Clinical Psychologist with the HSE in Waterford-Wexford Mental Health Services, offers a workshop for staff as part of a systemic approach to her work in mental health.

The workshop, titled 'A psychological approach to working well and self care', is shared freely with colleagues and the feedback has been "very positive", according to Dr Rogers.

Dr Rogers said the research literature highlighted the need to "empathically acknowledge the various stresses staff are under in work; explore the effectiveness of current coping strategies employed by staff; increase awareness of why individuals act differently in high-pressure situations; explore alternative responses in high-pressure situations; [and] increase awareness about the importance of a supportive culture at work and how to contribute to same."

The workshop is a recovery-orientated psychological approach to facilitating staff wellbeing, enablement and support in work to ultimately deliver high-quality care to mental health service users.

Dr Rogers highlighted many staff wellbeing initiatives and mechanisms within the HSE, including employee assistance, coaching, Schwartz Rounds and the Psychosocial Response Project Group to Covid-19.