Out-of-hours services have undergone immense changes in recent years as financial uncertainties persist. Niamh Cahill reports
A confluence of factors, including uncertain funding arrangements, have created continued challenges for GP out-of-hours (OOH) services.
OOH services are managing a greater number of "spillover" appointments from daytime GP surgeries and requests from patients who have no assigned GP.
This is largely the result of GP numbers not increasing sufficiently to meet patient demands following the recent expansions of doctor visit cards and medical cards.
Another concern is the financial uncertainty that currently exist as co-ops decide which funding model they wish to operate under.
Overview
Today there are about 17 OOH co-ops in operation nationally. But all co-ops do not operate in the same way.
Some GPs do not have to work so-called 'red-eye' (midnight to 8am) shifts, while other GPs are not obliged to perform any OOH duties whatsoever.
In other co-ops, such as NEDOC, which serves the north-east region, more onerous demands are placed on GPs who already work during daytime surgery hours.
Geographical factors have a significant impact on how co-ops operate. GPs covering more rural areas, where the existing workforce crisis is perhaps more extreme than in other locations, experience greater challenges meeting patient demand.
The change in how co-ops are used by patients, coupled with increasing demand, means that, for some at least, radical reform will be required to ensure they remain viable.
Co-ops are now used by patients as a convenient, non-urgent care service. Patients are increasingly contacting OOH services with what GPs have referred to as "routine" healthcare concerns.
In NEDOC alone, which covers Cavan, Monaghan, Meath, and Louth, 89 per cent of patient contacts are classified as "routine" or non-urgent in nature.
In 2022, GP consultations at NEDOC rose by 6 per cent compared with 2019. The co-op managed 96,000 consultations in 2022 compared to 90,500 in 2019.
Overall, in 2022, there were 1.1 million contacts recorded within GP OOH services. This compares to 1.048 million in 2021 and contacts are on course to increase again this year, according to GPs.
Routine
The surge in demand during daytime GP surgery hours, a lack of GPs in certain regions, and the closure of GP lists to new patients, have all played a role in the changing nature of presentations.
"We are getting too much routine stuff in out-of-hours now," Monaghan GP Dr Illona Duffy told the Medical Independent (MI).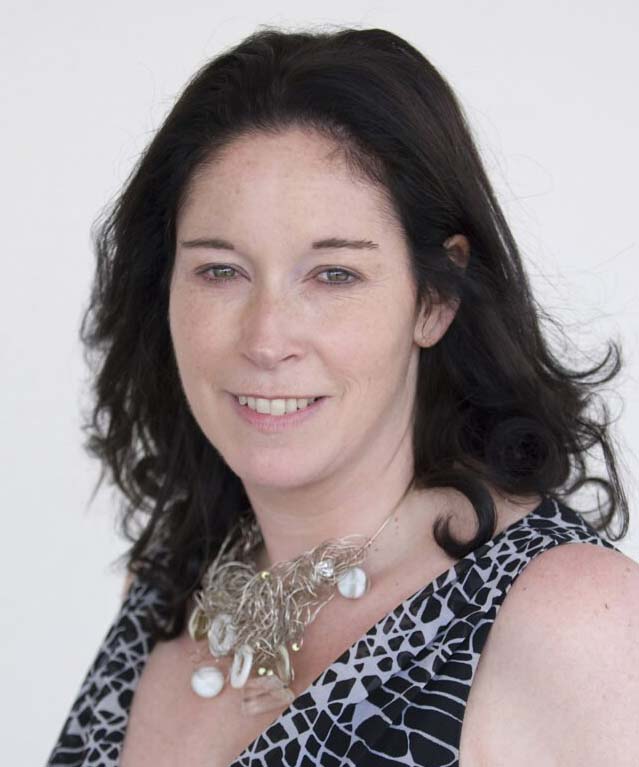 "[NEDOC] was set up as an urgent care out-of-hours service yet here we are dealing with overflow from daytime general practice, the dentist, and palliative care."
Ms Arlene Fitzsimons, Operations Manager at NEDOC, told MI all co-ops are reporting that the service is not reflective of the terms of the GMS contract. She agreed that NEDOC manages a lot of "spillover" appointments from daytime GP practices.
Presentations now include long-term repeat prescription requests, palliative care, mental health and dental concerns. But she stressed that the service has no means of recording long-term continuity patient care details.
"Dental presentations are a big problem. They may not be large in volume, but the guidance is that dental problems should be managed by a dentist," she said.
It is understood that there is no OOH GMS dental service currently; however, dentists do provide evening and Saturday appointments.
"There is a requirement for an out-of-hours GMS dental service," said Ms Fitzsimons.
Ms Fitzsimons said there was an onus on the HSE to respond to GP concerns regarding OOH care.
"The out-of-hours service is beneficial for patients, but it cannot continue to be delivered by GPs already working during the day," she added.
Of particular concern is the impact on acute cases, who may wait longer to be seen because of the high volume of "routine" cases presenting.
She said the extension of GP visit and medical cards would increase demand on daytime services, which would "spillover" into OOH services.
Funding
The Covid-19 pandemic resulted in serious funding challenges for co-ops as face-to-face consultations collapsed.
The HSE stepped in with a set of measures to ensure co-ops remained viable. Telephone consultations were supported and a grant funding model based on 2019 (pre-pandemic) special type consultation (STC) payment levels was introduced.
All co-ops are currently transitioning from this model of payment. Following discussions between the IMO, HSE and the National Association of GP Co-ops, the option for co-ops to decide on an individual basis whether or not to continue with the grant model or revert to STCs was secured.
A spokesman for the IMO told MI that these negotiations were not a renegotiation of the wider GMS contract or the OOH obligations under that contract.
"These issues are to be examined in the context of the upcoming strategic review and subsequent negotiations with the IMO on a new contract. In discussions with the Department of Health, the IMO has ensured that out-of-hours services are to be examined as a specific stream within the context of the strategic review," added the spokesman.
Most, if not all, co-ops have now decided upon their funding model. Some have chosen STC while others have opted for grant funding.
But the matter is complex and questions around funding still exist. Several issues remain unresolved, according to GPs.
For example, the STC OOH face-to-face consultation fee is €41.63. This has remained unchanged since Financial Emergency Measures in the Public Interest (FEMPI) Act cost-cutting measures were introduced in 2009.
Ms Fitzsimons said the fee "is simply not realistic", while Medical Director at SouthDoc Dr Gary Stack described it as unsustainable.
The current proposed grant funding model is based on 2019 payment levels, co-ops understand. However, national patient contacts in 2022 were 7 per cent higher than those in 2019. In addition, current 2023 patient contact levels are above last year.
There is also a lack of clarity on how the STC funding model, if selected, would be made available to co-ops.
According to Dr Stack, there is ambiguity on how much grant funding will be paid to co-ops who opt for the grant model, as the HSE have yet to confirm if payment levels will be based on 2019 funding.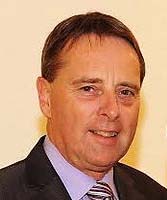 Dr Stack has queried whether or not grant funding will be paid to co-ops based on patient activity data submitted the previous month. Clarity on this is currently being sought from the HSE.
Dr Mel Bates, Medical Director of D-Doc, based in north Dublin, told MI that the co-op would most likely choose the STC funding option. However, Dr Bates stressed that a decision had not yet been made.
He said this option was preferred as "the money follows the work". The grant funding model may not reflect demand increases, he said.
"If grant funding stayed static for years it could erode the value of the grant," he added.
Unlike other co-ops, D-Doc is not managing many dental or pharmacy presentations, he added.
Clinical risk
Several concerns are contained in a letter issued to the HSE and IMO, and copied to Minister for Health Stephen Donnelly, by the medical directors of all co-ops nationally, on behalf of their members, with the exception of CareDoc.
The letter, which was sent in July 2023 and seen by MI, opens with the expression of significant concern at the rise in demand, and "spillover" from daytime general practice in OOH.
It states that this "will result in patients being directly referred to [emergency departments] or enduring increasingly long waits to be seen. In addition, we cannot see how we can any longer accommodate the increasing numbers of patients who have been unable to register with a member GP. We cannot stress it enough that this is a very significant safety concern for both in-hours and out-of-hours and is a significant clinical risk."
The letter outlines that while co-ops welcome the offer of a return to STCs "the manner of their payment via the co-ops poses several areas of concern".
"There is a lack of detail on how this would potentially be expected to work and furthermore, how the funding would be made available. One co-op already reports a 100 per cent increase in the number of face-to-face consultations this year."
The co-ops also warn that a lack of clarity exists around the grant model and how it will meet "the expected increase in demand and the significant increase in the cost of locums".
"As this can be easily done based on statistical analysis, any such grant model must anticipate demand as opposed to retrospective application in subsequent calendar years. Clarity therefore is required on the payment levels and schedule of these payments in the relevant calendar year. When and on what basis payment is made is clearly a matter that will need significant independent oversight to ensure transparency and accountability."
According to the Chairperson of the National Association of GP Co-ops, Dr Ken Egan, the issue of funding is extremely contentious. Dr Egan told MI there has been no increase in funding to co-ops to make allowance for the introduction of GP visit cards to over 500,000 more people, which include children aged six and seven and to all of those earning no more than the median income.
These additions will put further pressure on daytime GP services, which will cause greater "spillover" into the OOH services, according to Dr Egan.
Financial challenges
Financial challenges are a real concern for co-ops. The closure of MIDOC, which served Laois, Offaly, Longford, and Mullingar, in 2022 is a recent example of the difficulties being experienced.
Despite ongoing talks with the HSE to address the financial challenges faced by the co-op, which recorded over 101,000 patient contacts in 2022, up from 87,000 in 2019, it ceased trading last December. This forced the HSE to introduce an interim solution to ensure patients in the region could access OOH GP care.
Since August, the region has come under the care of co-op Caredoc among others. The closure illustrates the fragile nature of co-ops and underlines the importance of ongoing discussions to address these issues.
However, the National Association of GP Co-ops says it has been met with silence in this regard. For years, the Association has called for the establishment of a forum by Minister for Health Stephen Donnelly to urgently discuss OOH services. But this has yet to occur.
Also, according to Dr Stack, the cost of locums has increased significantly in recent years.
The hourly rate has risen by 50 per cent since 2019, he said, while the STC OOH consultation has remain unchanged for over a decade.
"The concern is that funding is outdated and does not match current costs faced by co-ops based on inflation," said Dr Stack.
NEDOC has chosen to revert to the STC payment model. However, it noted the HSE has refused to support any further telephone consultations within the co-op, which became a large feature of the service during the pandemic.
Dr Stack maintained the HSE "has to include some recognition for tele-consults" in its funding model.
The 2023 GP agreement states co-ops will receive a supplementary €2 million grant for innovative services, including telephone consultations "in respect of patients in nursing homes, receiving palliative care or to avoid hospital attendance". But funding is for grant-funded co-ops only, according to the agreement.
A HSE review of the OOH service is currently underway. Ms Fitzsimons hopes it will resolve the burden of 'red-eye' provision in co-ops.
She said "GPs shouldn't have to fund any of it," adding that a "more cohesive approach to everything" within OOH would be welcomed under the review.
Lack of consultation
The lack of consultation is perhaps contributing to a lack of HSE understanding of co-op issues, according to GPs.
A plan outlined in the recent document HSE Urgent and Emergency Care Operational Plan 2023 was cited as one such example of this.
The document refers to the intention to "extend GP direct access to community diagnostics" to some GP OOH services. However, the plan has left many GPs bemused, with Dr Duffy describing the measure as "unworkable".
"We do not perform investigations in the out-of-hours. We do not arrange them. We're there for acute care. We are not there to arrange tests. We don't do that. It won't be happening," Dr Duffy said.
She added that: "The out-of-hours [services] are at a collapsing stage."
Ms Fitzsimons agreed that the plan was unworkable as results for such tests are usually returned to the referring doctor.
"But if the person is not your patient, as they often are not in the out-of-hours, where will the results be sent?"
As patients treated in an OOH service are not seen by their own GP, continuity of care is challenging. For example, blood tests, and any other follow-up tests that may be needed, are never made within the OOH service.
If a presenting patient is not registered with a GP (and 10 per cent of the population is currently not registered with any GP) there is nowhere their results can be sent.
Future
Despite the challenges, Ms Fitzsimons stressed there are "lots of solutions" available.
She suggested advanced nurse practitioners and paramedics could be introduced to assist the service.
Dr Egan also suggested specialist nurses could greatly assist OOH care provision.
At the time of going to press, the HSE and Department of Health had not responded to several questions regarding OOH services.
In the absence of meaningful dialogue, co-ops plan to provide services to member GP-registered patients only in the coming months.
Dr Stack has also warned that if grant funding were to "run out" at SouthDoc, GPs would have no option but to "down tools".
The letter issued by the National Association of GP Co-ops last July warned that their concerns are immediate and urgent and concludes with the simple request for a meeting with the HSE.
"We need and request an urgent meeting with you in order to ensure the ongoing provision of OOH patient care and the sustainability of the OOH network."