As the Department of Health and HSE prepare for another winter with Covid-19, David Lynch examines how the pandemic will impact health services over the coming months.
It is approaching three years since the Covid-19 pandemic hit Ireland. Much has happened since the national public health emergency team (NPHET) was established in January 2020. In early 2022 Ireland officially moved from a containment phase to one primarily focused on mitigation. NPHET was stood down and the Covid-19 advisory group was established. 
Last month saw the publication of the Department of Health's Strategic Approach to the Management of Covid-19: Preparedness for Autumn/Winter 2022/23.
This year the health service response "shifted to the mitigation phase, where the focus transitioned from regulation and population-wide restrictions to public health advice, personal judgement, and personal protective behaviours," Chief Medical Officer (CMO) Prof Breda Smyth wrote in the document's introduction.
"As a society, we are learning to live with Covid-19."
Mitigation
Despite the new situation, the CMO warned the pandemic "is not over and there continues to be uncertainty regarding the future trajectory of the disease".
Notwithstanding Ireland's high level of vaccine-induced and naturally acquired population immunity, Covid-19 is likely to present a "significant public health challenge for the foreseeable future". 
The Irish health service enters this winter with almost three years of pandemic experience under its belt and an extensive vaccination campaign. There has also been the recent appointment of public health consultants. This follows the 2021 agreement between the IMO and Government to appoint 84 by the end of next year. The Medical Independent (MI) reported in August that almost all the 34 first phase consultant appointments had been made.
Do these factors mean we are in a better position to cope with Covid than the previous two winters?
"Yes," is the answer, according to Dr Douglas Hamilton, Chair of the Irish Society of Specialists in Public Health Medicine (ISSPHM).
He told MI this is "because we have high Covid vaccination rates giving high population immunity, protecting the vulnerable".
While Dr Hamilton recognised the consultant recruitment efforts, he noted "we still have no Director of Public Health to lead the overall public health response".
He added that although Ireland has better resourced regional departments of public health in terms of health protection, "we are still not resourced adequately in terms of addressing health promotion and equity, and health service improvement."
Dr Hamilton said this is "equally important as part of an integrated public health response to prevent and address any emergency".
"The current model is siloed into domains of practice rather than integrated across practice areas [which has been] demonstrated by Covid as being key to effective delivery of public health."
Reform
The Department's new Covid document emphasised the "important" work of the public health reform expert advisory group (PHREAG).
The PHREAG was charged by the Minister for Health in January this year to identify "learnings from the public health components of the response to the pandemic".
A Department spokesperson told MI that the group has submitted its report to the Minister for Health Stephen Donnelly.
"Following consideration, the Minister plans to bring the report to Government shortly, with a view to publishing it thereafter."
Dr Hamilton noted that the report was due out in July and said "it is of concern" that the release of the report has been delayed. 
"Once it is published, we call on our leaders and policy makers to take swift and decisive action to ensure implementation of the recommendations," he said.
"Only this will demonstrate that we have, once and for all, learned the lessons of this pandemic – that health is an investment not a cost and the foundation of social, economic, and political stability."
GP
Writing in the Department's Covid strategy, Prof Smyth also said that "Ireland's approach to the management of Covid-19 has been underpinned by our core national priorities of protecting the most vulnerable in society from the severe impacts of the disease".
In what significant ways has socio-economic inequality impacted Covid in Ireland during the pandemic? 
"International studies have reported higher admissions and deaths in the most disadvantaged communities," Prof Susan Smith, GP and Professor of General Practice at Trinity College Dublin told MI.
Prof Smith added that this is "likely to relate to a wide number of factors including earlier onset of multimorbidity, [and] higher incidence [of Covid-19] in deprived areas."
Is there any specific way that greater awareness of socio-economic determinants on health could help our Covid response going forward? 
"Yes, we can anticipate a need to provide more supports in disadvantaged communities, particularly for children," according to Prof Smith.
"In the UK, schools were kept open for very vulnerable children and this could also have occurred here."
"We could also anticipate a need for more efforts to be put in place to provide public health information and supports, both for preventive measures and to support vaccine uptake."
Mulhuddart in Dublin 15 is a community with significant levels of economic deprivation and an area that has witnessed some of the highest rates of Covid-19 during the pandemic in Ireland.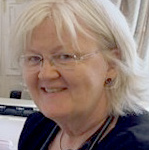 GP Dr Edel McGinnity, who works in the area, said the high levels of transmission can be explained by people's inability to isolate, the number of locals involved in frontline work, such as retail and working as carers, and the need for locals to use public transport.
Dr McGinnity, like Prof Smith, is a member of Deep End Ireland, an organisation of GPs working in some of the most socio-economically deprived communities in Ireland. 
Dr McGinnity told MI that "because of informal childcare being the norm" in the area, a "lot of our 50s-to-60s [year-old] multi morbid grandparents minding kids were exposed and got sick". She added that "overcrowding" and multi-generations living in the one house also contributed to higher levels of the infectious disease.
She also said there was a "higher incidence of mental health issues, especially kids and teenagers in vulnerable families, because of lack of support from schools during lockdowns and loss of activity groups for teenagers" 
Turning to therapeutics
Paxlovid (nirmatrelvir-ritonavir) is a treatment for Covid-19. It has been found to be effective at reducing serious illness or death in some groups of people who are at the highest risk from Covid-19.
According to figures provided to the Medical Independent (MI), as of 18 October, "a total of 1609 Paxlovid prescriptions had been notified to the HSE Primary Care Reimbursement Service, based on the current available data."
According to the HSE spokesperson, approximately 83 per cent of these prescriptions were generated in the community setting, while 17 per cent were generated in the hospital setting for dispensing in the community.
The figures do not "include those prescribed and dispensed within the hospital setting and only relate to community dispensing".
Paxlovid "is presently considered effective against all known extant Covid-19 variants and the World Health Organisation published a strong recommendation for its use", according to the Department's Strategic Approach to the Management of Covid-19: Preparedness for Autumn/Winter 2022/23.
"The strong recommendation in favour does not apply to pregnant women, children or those with possible serious drug interactions. There is also emerging evidence supporting its use in at risk individuals."
The Department's document highlighted the use of Covid-19 therapeutics as "an additional tool now available for the treatment of eligible Covid-19 patients".
The document stated that "it is essential that their use is appropriately promoted and that treatments are widely and readily accessible in order to reduce progression to severe illness and hospitalisation, thereby protecting patients and staff, and preserving service delivery capacity".
"Education and communication are an important part of promoting the use of Covid-19 therapeutics by health professionals (particularly in general practice) and to raise awareness amongst the general public, focusing on eligible sub-groups of the population who are at risk of severe health outcomes from Covid-19 and who would be most likely to benefit from timely administration of such therapeutics."
The national therapeutics advisory group (TAG), established within the HSE in December 2021, recommended the procurement of Paxlovid (nirmatrelvir-ritonavir), Lagevrio (molnupiravir), and Xevudy (sotrovimab) for treatment of Covid-19 in Ireland, and also developed the care and administration pathways to support their use.
This year the HSE transferred oversight and management of Covid-19 therapeutics to the medicines management programme (MMP).
"Sotrovimab has been removed from the main recommendation section of the guidance and repositioned to Appendix 6 in light of the observed decrease in in vitro neutralisation against Omicron BA.2, BA.2.12.1, BA.4, and BA.5 sub-variants," the HSE spokesperson told MI.
"These sub-variants now account for almost all Covid-19 cases in Ireland. All physicians across primary and secondary care and hospital pharmacists should be advised of the reduced efficacy of sotrovimab against the Omicron sub-variants suggesting an unfavourable change to the risk-benefit balance for an individual patient, highlighting the importance of multi-disciplinary team guidance for use of this therapy."
Mental health
As the pandemic progressed, there was an increasing awareness of the toll it was taking on the general mental health of the population, as well as the direct impact on psychiatric and other specialist mental health services.
But now, as we have entered the mitigation phase, has this changed? 
"The impact of the pandemic on population mental health has eased, but is still evident," Prof Brendan Kelly, Professor of Psychiatry at Trinity College Dublin and Consultant Psychiatrist at Tallaght University Hospital told MI.
"For many people, the losses of the pandemic are still felt strongly: Loss of loved ones, loss of time in education, and the lingering impact of work stresses, especially for healthcare workers."
Prof Kelly noted that it is known that during Covid approximately one-in-five people experienced symptoms of depression, anxiety or stress that exceeded their usual ability to cope.
"This rose to two-in-five [for] healthcare workers. This level of population stress takes time to subside. Recovery can be slow, especially in healthcare or residential settings where Covid remains a real issue."
He said that in addition, people with pre-existing mental illness, such as schizophrenia, "felt the pandemic's impact on both mental and physical health."
"They were at increased risk of contracting Covid and increased risk of hospitalisation. These impacts can be hard to measure, but are still evident in clinical practice, along with psychological consequences."
Regarding the direct impact on psychiatric and mental illness services, Prof Kelly said the pandemic highlighted "a need for better emergency-preparedness across the health system in general, including the mental health system" adding that long Covid "remains a problem for many".
"The best response is to improve general mental health services: Greater access to low-threshold psychological therapy in primary care, broader specialist mental health services, and improved psychiatric care for children and adolescents," he said.
"Specialist services are needed for long Covid to reflect the combination of physical and psychological symptoms that some people experience following acute Covid infection.
"The situation has improved, but, for many people, Covid is not over yet."
Hospitals
The Department's strategy concluded that Ireland has performed comparatively well in response to Covid-19 on specific indicators. For example, the document stated that surges in hospitalisations were lower and of a shorter duration than those experienced by many European countries, and excess mortality was amongst the lowest in Europe and globally.
"Many elements of Ireland's public health-led, whole-of-society response worked well."
However, there are continuing significant challenges within the wider health service. Although many of these pre-date the onset of Covid-19, they have been exacerbated by the pandemic.
"Our health system remains under the significant pressures created by a lack of community resources and infrastructure coupled with a lack of acute capacity that existed pre-Covid-19 and which the full implementation of Sláintecare was meant to address," said Dr Hamilton.
"The disruption to services experienced by Covid has only worsened this problem, with the number of patients waiting on trolleys or chairs for a bed in our hospitals hovering at around 500 per day. And this is prior to the winter season, which predictably places increased demand on our system, even during seasons without the dual threat of Covid and flu."
IT
Dr Hamilton said that, overall, the Covid-19 crisis has shown "we must stop just treating the symptoms of an over reliance on hospital-based care and invest in primary care and public health capacities as envisioned within the original Sláintecare report".
"This is the only way to reduce the reliance on the acute health sector and to create the time and space within acute care where doctors, nurses, and all other healthcare professionals have the opportunity to deliver the high quality care that they were trained for.
"These approaches have been proven to be cost effective and to actually bring significant returns on investment."
The ISSPHM Chair added that GP services are also extremely stretched with a medical manpower crisis "and we must review this and build a stronger foundation of primary care".
Dr Hamilton said it was remarkable that "we still do not have a case and outbreak management system to assist us in providing more effective and efficient assessment and control of Covid-19, or any other infectious disease, incidents, and outbreaks".
"And other critical infrastructure, interoperability, and capacity gaps in our health information systems remain. We still don't have a unique health identifier and despite repeated calls over several years, we still do not have a national immunisation information system." 
Changes in testing and vaccines
The Department of Health's Strategic Approach to the Management of Covid-19: Preparedness for Autumn/ Winter 2022/23 outlined some of the changes and developments in testing and vaccination during this stage of the pandemic. 
"The public health rationale for testing, case finding, and tracing of infection to reduce Covid-19 transmission is now focused on mitigation of the severe impacts of Covid-19 for those most vulnerable to the disease and those with risk factors who may benefit from specific interventions."
To this end, the document noted that the HSE is working towards "moving to a primary care-led swabbing service".
"This phased approach is key to the transition ensuring a level of resilience in the testing and tracing programme, including robust and enhanced surveillance. A key consideration in this process is the evolving disease profile."
The HSE has also developed emergency response plans, otherwise referred to as "enhanced response", given the uncertainty about the future trajectory of the virus.
"In an emergency scenario, the HSE will roll-out temporary testing centres across the country and an appropriately targeted contact tracing model will be stood up."
From last month, anyone who is eligible for both a flu vaccine and a Covid-19 booster vaccine "can receive them at the same time from participating GPs and pharmacies, so long as it has been at least four months since their last Covid-19 vaccine or infection".
The document notes that more than 11.7 million vaccine doses have been administered since the programme commenced in December 2020 (as of 21 September 2022).
The Department highlighted that Ireland has "one of the highest levels of uptake in Europe to date". However, the document does raise concerns over more recent uptake trends.
"In April and again in July 2022, the national immunisation advisory committee (NIAC) recommended additional boosters for certain at-risk groups, older persons, those with underlying conditions, and for healthcare workers.
"Despite this, uptake has still been slower for the most recent cohorts (when compared to the winter 2021 booster programme), reflecting a combination of Covid-19/vaccination fatigue, the summer holiday period and a reduction in the public's perceived risk of Covid-19 infection."