GP out-of-hours services have been beset by numerous additional challenges since the emergence of Covid-19. Niamh Cahill reports on how the pandemic has impacted on the activity levels and financial models of co-ops
Like the rest of the health service, GP out-of-hours (OOH) services remain vulnerable to the devastating effects of Covid-19. Since September, services nationally managed almost 365,000 patient consultations up to the middle of January, according to HSE data.
In December 2020 alone, more than 86,000 patient consultations occurred and for the first half of January, the figure already stood at more than 71,000. Over Christmas, such was the demand for GP advice amid a surge in Covid-19 cases, one service took to the airwaves asking people to only contact it if absolutely necessary.
Financial support
While activity has been high, there has been a dramatic reduction in private income to OOH services because of Covid-19. Following the emergence of the pandemic last year, co-ops nationally significantly altered operations.
To minimise spread of the infection, telephone and/or video consultations replaced face-to-face consultations in many cases. The HSE stepped in with financial supports for co-ops, but many believe this support was and remains inadequate.
Following the massive fall-off in face-to-face presentations at treatment centres, the HSE agreed to pay GP co-ops 75 per cent of 2019's income in place of special type consultation payments (STCs). The agreement, reached in March 2020, aimed to ensure services, which had experienced huge reductions in footfall, continued to operate and remain viable.
That deal expired at the end of May and, since this time, the agreement has been reviewed and adjusted on several occasions, with the latest deal occurring in December and to last until the end of March this year.
According to Chairperson of the National Association of GP Co-ops, Mayo GP Dr Ken Egan, the deal agreed by the IMO on behalf of the OOH service in December, secures funding for 13 co-ops nationwide for three months.
An additional €3.3 million was provided under the new deal, agreed on 15 December, to enable co-ops to refer suspected Covid-19 patients for testing mid-week and at weekends.
The figure does not include an existing agreement that the HSE pay co-ops 100 per cent of 2019's income in place of STCs. Dr Egan told the Medical Independent (MI) the negotiations were "very difficult".
He admitted some co-ops were dissatisfied with the agreement, which included a clause requiring that they submit Covid-19 data to Caredoc, before all co-op data was submitted to the HSE by Caredoc. This was felt by some to be particularly onerous given the already huge workload, according to Dr Egan. In the end, all 13 co-ops signed up to the deal.
Dr Illona Duffy, Medical Director of NEDOC, which covers counties Louth, Cavan, Monaghan, and Meath, said some co-ops felt they had no option but to accept the deal, despite remaining dissatisfied with it.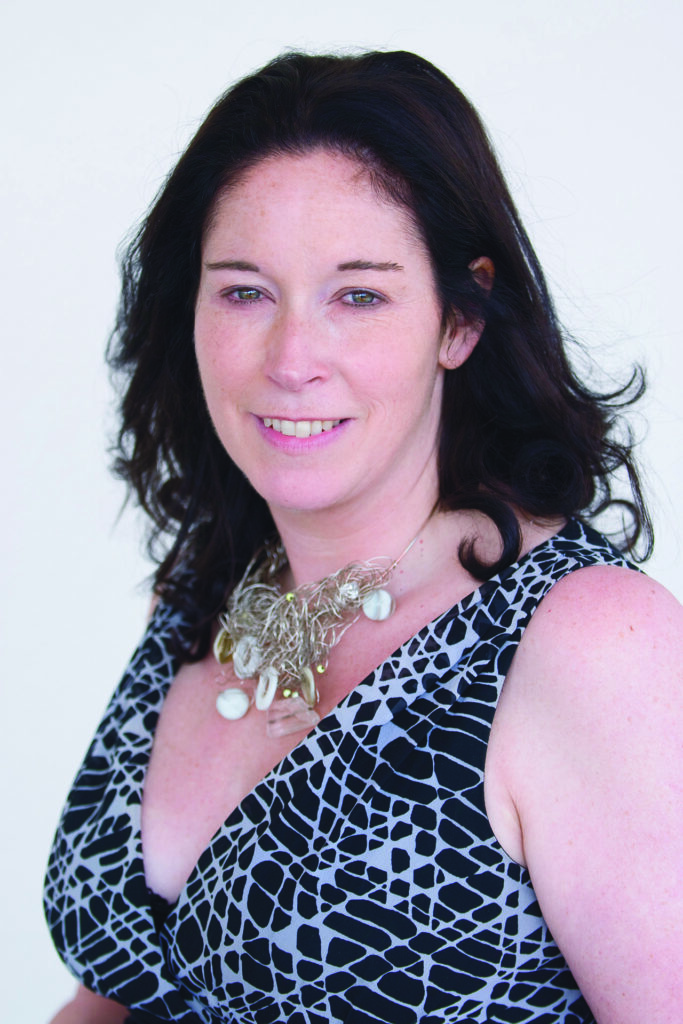 "There is huge unhappiness among some of us about how we have been treated by the HSE because of Covid. From the beginning there have been difficulties around funding," Dr Duffy told MI.
GMS funding, she stressed, does not cover the full cost of running NEDOC, which has suffered financially because of the huge decrease in private income following the pandemic. The latest GP funding agreement, she said, contains a "completely unfair" clause requiring the co-op to respond to a Covid-19 referral within two hours.
"In normal times that might be okay, but over Christmas and New Year, with the level of demand we were experiencing that was dangerous and potentially at the expense of other non-Covid emergency calls."
Medical Director of Northdoc/D-DOC Dr Mel Bates was also unhappy with the HSE support deal, which he said did not suit the co-op because of the way it is structured, stating: "We were given no option but to accept it."
"It was not ideal and we were not asked for our input," he told MI.
The co-op has been managing waves of unprecedented demand since last March.
"We're designed to handle about 2,000 contacts in a week, but there were times when we had 3,000 contacts in a weekend. Any time there was a local outbreak of Covid-19 that would create a ripple effect and increase our contacts."
NEDOC Manager Ms Arlene Fitzsimons told this newspaper the HSE deal was put to them as a "fait accompli" and that co-ops had no input in negotiations.
Westdoc CEO Mr Brian O'Keefe, however, was satisfied with the deal. The co-op operates a different financial model to that of NEDOC and Northdoc.
Private income
Medical Director of Southdoc and Kerry-based GP Dr Gary Stack said that when the pandemic hit, private income nosedived as people were reluctant to visit the service amid fears of catching Covid-19. Dr Stack said from August to December last year, co-ops received no HSE payment for private patient Covid-19-related calls.
Private income is used to "subsidise the red-eye service". This means the overnight service still remains under threat as the pandemic continues, despite the funding agreement reached with the HSE in December.
At Northdoc/D-DOC private income fell by 80 per cent in 2020, posing huge challenges to its viability.
"Private income is pooled to go towards paying for the service. The reduction in this income caused major problems for Northdoc as a company. We struggled a lot because of it."
The huge reduction means that the outlook for 2021 at Northdoc is "not positive", said Dr Bates.
"There is a lot of uncertainty and anxiety and there are no guarantees at the present time."
NEDOC private income fell by at least 42 per cent in 2020, a situation which is "unsustainable", according to Ms Fitzsimons. In other co-ops, such as Westdoc, their structure allows individual GPs to retain private income.
Christmas
Sustained high levels of activity were witnessed by GPs over the Christmas and New Year period. While not unusual for this time of year, the demand simply became too much for some co-ops to manage.
At Westdoc, which services patients in counties Galway, Mayo, and Roscommon, on the first weekend in January over a 15-hour period it received almost 6,500 contacts, 60 per cent of which were from callers seeking a Covid-19 test.
The volume of contacts represented a 400 per cent increase compared to the same time period in 2019, according to Dr Egan.
"There were 30 lines in operation and the co-op was still unable to cope. Not all of those callers got through, which meant that elderly vulnerable non-Covid patients couldn't get help. We were swamped.
"I went on radio and asked the public to refrain from calling the co-op unless absolutely necessary and asked that if their call was related to Covid, that they wait until their GP opened on Monday. We got a good response from the public.
"The following weekend I made the same plea. The public responded positively again and there was a reduction in calls."
Between 1-3 January, the co-op received 1,200 patient contacts per day, which was double the contacts received the previous year. Dr Stack said that Christmas was a chaotic time for Southdoc, which covers counties Cork and Kerry.
During a three-week period beginning on 28 December, GPs at the co-op managed almost 20,000 patient contacts, a similar number to that dealt with during the same time period last year.
However, major changes in the type of calls occurred, he said, with presentations from the under-12s down by 57 per cent this year and contacts from children under the age of six falling even further.
As more older people continued to cocoon, contacts from the over-60s age group reduced by 20 per cent while presentations from individuals aged between 13 and 59 jumped by 36 per cent.
Furthermore, over 50 per cent of calls at Southdoc were "Covid-related", said Dr Stack. Patient contacts increased during August, September, and October in 2020 compared to 2019, reflecting the impact of virus surges on patient contacts, while other months were down on 2019, according to Dr Stack.
The virus has also impacted the "dynamic" of patient contacts, he explained.
"Previously all calls to the co-op were triaged by a nurse and an appointment made, now calls are triaged by a nurse, then a doctor before a patient is seen in person by a doctor if required."
Northdoc/D-DOC was also incredibly busy, with 70 per cent of contacts over the Christmas and New Year period relating to Covid-19.
"This displaced 'ordinary cases' and took us longer to get back to people. It stressed our system," said Dr Bates.
"We were swamped at times and had to pause the service for a few hours at times to catch up with the backlog. We had three times as many doctors on as we would usually have and we were still swamped."
Yet other co-ops fared better. For example, K-Doc, covering Kildare and West Wicklow, was not overwhelmed and succeeded in managing increased demand, according to Kildare GP Dr Brendan O'Shea.
While the co-op was "very busy" and needed to roster additional shifts to meet demand, the service was not swamped over the Christmas period.
The requirement that all travellers from the UK get a Covid-19 test, announced just before Christmas, placed extra pressure on OOH services, according to GPs.
Ms Fitzsimons described the explosion in Covid-19 cases in December as "phenomenal". Almost three-quarters of all service contacts on 3 January, for example, concerned Covid-19.
From 24 December to 4 January, NEDOC managed more than 6,600 calls, 83 per cent of which were managed by GPs. Over Christmas weekend alone, the service managed 3,000 patient contacts, with the same number of contacts occurring over New Year's weekend, said Ms Fitzsimons. "We had high levels of rostering over Christmas and had enough doctors to manage the workload. It was a huge team effort," she added.
Under-sixes
Several GPs have reported a huge reduction in the presentation of under-sixes at co-ops since the start of the pandemic.
"One benefit of the pandemic that I hope will continue has been the massive reduction in under-sixes' presentations at the co-op," said Dr Bates. "Parents have learned the benefits of self-care and the number of childhood viral illnesses fell off a cliff due to lockdowns and social distancing."
Dr Stack echoed these views, saying "the under-sixes have been cured".
Westdoc CEO Mr O'Keefe agreed, saying that presentations among the cohort at Westdoc reduced significantly in 2020, due partly to school and crèche closures.
Ms Fitzsimons also said as parents were not under as much pressure to have their children well to go back to work, they were able to provide self-care.