A so-called 'zero Covid' approach has been adopted successfully in countries such as New Zealand. Niamh Cahill asks experts whether such a strategy can work in Ireland
The second wave of Covid-19 is sweeping across Europe following another surge in cases in late October.
More than 12 million cases and almost 300,000 deaths from the virus have been reported to date across the EU.
A suppression approach to managing the virus has been adopted in Ireland, with recent national level five restrictions helping to quell the recent escalation in Covid-19 infections.
But other countries such as Australia, New Zealand, Vietnam, and Taiwan, have adopted what is widely referred to as a 'zero Covid' or elimination approach.
They have used strict border controls, mandatory quarantine for international travellers, comprehensive outbreak investigation, among other measures, to bring case numbers as close to zero as possible, allowing economic and social life to resume.
Some countries that have achieved elimination, such as New Zealand, have since recorded outbreaks. But many outbreaks have been dealt with through routine public health measures and further lockdowns have been avoided.
'Not realistic'
This begs the question: Should a similar approach be adopted in Ireland The Government and the national public health emergency team (NPHET) do not seem to think so. The thinking is that the elimination of SARS-CoV-2 is impossible on these shores, mostly due to our open border policy with Northern Ireland.
In his speech to the nation on 19 October, Taoiseach Micheál Martin said: "There are some who argue that the country should be taking a 'zero Covid' approach. That we should lock down the country and seal the borders until the virus has been eliminated and then maintain the infection rate at zero.
"However, given our geographic location and proximity to Britain and mainland Europe and with two jurisdictions on our island, the advice of NPHET is, and our view as a Government is, that this is simply not a realistic option."
Elimination
This position is disputed by Prof Gerry Killeen, AXA Research Chair in Applied Pathogen Ecology at University College Cork's School of Biological, Earth, and Environmental Sciences.
Prof Killeen is a member of the The Independent Scientific Advocacy Group (ISAG) for Covid-19, which for many months has been calling for an elimination strategy.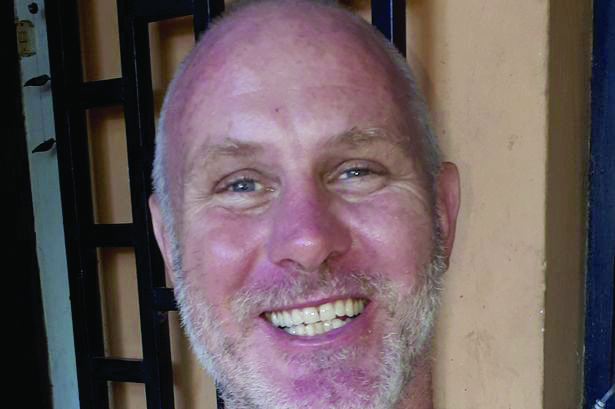 The group, which is made up of almost 20 medical and scientific experts, firmly believes that a combination of changes in behaviour, social restrictions, and aggressive public health action, could get Ireland to elimination by early 2021.
In a recent statement titled 'Back to normality', the group called for the continuation of level five restrictions, due to be eased on 1 December, enhanced by scheduled school closure over Christmas until each county attains zero community cases.
The group proposes an action plan containing seven measures required to achieve 'zero Covid'. These include mandatory quarantine for international travellers; border management within Ireland and Northern Ireland; greater investment in test, trace and isolate systems; the continuation of social distancing, hygiene measures and mask wearing; the closure of certain economic sectors in the event of high case numbers; financial support for people self-isolating; and county by county roll-out and roll-back of restrictions.
The strategy notes how public health doctors are "understaffed and overworked" and calls for better public health resources for regional areas.
Prof Killeen welcomed the country's recent success in reducing virus cases. Ireland is one of a few European countries reporting significant reductions in virus transmission at present.
"We didn't follow the European consensus, we showed a bit of leadership and thanks be to God for that," Prof Killeen told the Medical Independent (MI).
"I've got friends in Switzerland now making decisions about who gets a bed and who gets care and who doesn't."
Despite the progress, however, Prof Killeen criticised politicians for trying to "play both sides" and "play us all off each other with business versus public health".
Border
On the contentious issue of border control, Prof Killeen maintained that while the Northern Ireland border poses unique challenges, closing the border is unnecessary.
Instead, the adoption of checks and controls could facilitate a 'zero Covid' approach, as has been demonstrated in Australia, he said.
The group has stressed that these would be serve as "public health barriers" and would not be political borders.
County border control within Ireland is sought under the plan. This could be achieved through Covid-19 checkpoints with HSE teams and Gardaí on roads, overseen by the major emergency management region teams.
"They can restrict travel and administer rapid Covid-19 tests. Border counties would be treated just like any other county, regulating traffic from the Republic and from the North."
The ISAG has said "travel exemptions to maintain an open border for local residents can be developed based on rigorously documented residence and/or work addresses, as used in Australia to allow life to proceed for communities living along the borders between Victoria, New South Wales, and Queensland".
"We propose to bring local transmission on the island to zero, and then sustain it over the long-term (through the proactive management of subsequent outbreaks), rather than living with the long-term restrictions
and an unending cycle of lockdowns," said the group in a recent statement."
"We are convinced that a Covid-19 elimination strategy is achievable for the island and the cheapest and most cost-effective course of action for all of us."
International travel
Prof Killeen criticised the lack of enforcement around international travel and called for greater restrictions to help limit virus spread. For 'zero Covid' to be effective, tighter controls around international travel must be introduced, said Prof Killeen.
The ISAG is seeking the restriction of all incoming international travel to Ireland via a mandatory 14-day quarantine upon arrival in hotels near airports, with tests of incoming travellers. The quarantine period may be shortened with repeated testing.
Prof Kingston Mills, Professor of Experimental Immunology at Trinity College Dublin, has argued that achieving 'zero Covid' is not impossible, but would be "very difficult to achieve" without the introduction of several measures.
"It is really very difficult unless you shut borders or you introduce pre- and post-travel testing. This is not achievable in Ireland because of Northern Ireland regulations being different to our own," Prof Mills told MI.
"The big obstacle is Northern Ireland and free movement across the border. You would need the same measures in both jurisdictions."
In order to be successful, he maintained that "buy-in" was required from Government and the public.
Antigen testing
Antigen testing has been a measure lacking to date in Ireland's Covid-19 response plan.
In a technical report published on 19 November, the European Centre for Disease Prevention and Control said "rapid antigen tests can help reduce further transmission through early detection of highly infectious cases, enabling a rapid start of contract tracing".
Antigen tests are cheaper than polymerase chain reaction (PCR) tests, have shorter turnaround times and have been used to great effect by public health teams internationally for many years.
The well-known disadvantage is that they have reduced diagnostic accuracy.
Several countries have introduced antigen testing to great effect during the pandemic. The process resulted in the detection of 57,500 virus cases in Slovakia in one weekend of mass testing.
This is compared to around 77,000 positive PCR tests recorded since the start of the pandemic in the country and demonstrates the advantages of antigen testing in detecting cases.
Prof Killeen described antigen testing as "a grossly undervalued discipline" and said that Ireland's approach to date "provides an insight into our health policy culture and establishment".
Public health specialists are familiar with performing antigen testing as it routinely forms part of outbreak investigations, he said.
However, mass antigen testing, similar to that adopted in Slovakia, cannot be sustained indefinitely, which is why serial testing of specific cohorts currently not being monitored using serial PCR testing in Ireland, could be offered to groups such as essential retail workers and teachers, Prof Killeen argued.
NPHET
Professor of Health Systems at Dublin City University, Prof Anthony Staines, criticised NPHET severely for its Covid-19 response, arguing that they seem to have only one solution to reducing transmission, which involves shutting or locking down large parts of economic and social life.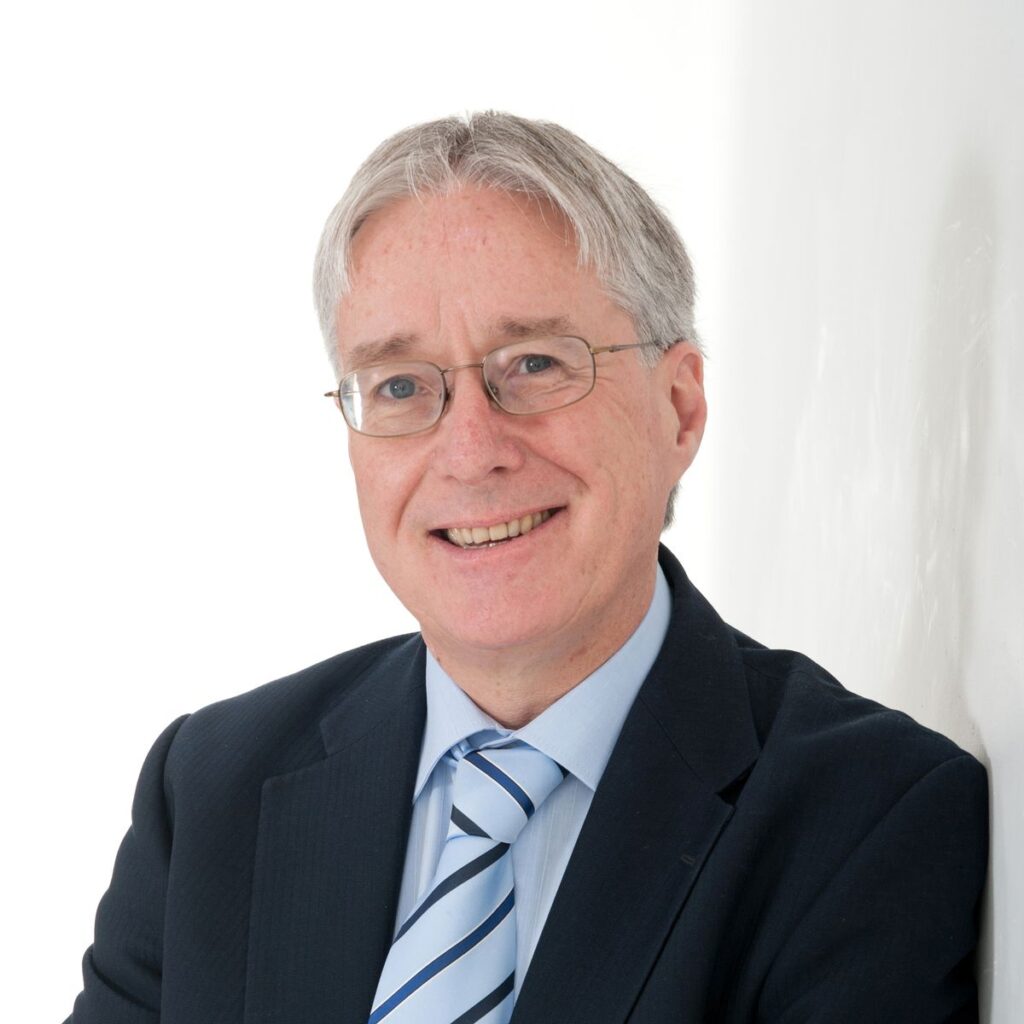 He pointed out lockdowns are not advocated by the World Health Organisation as a primary means of controlling pandemics and can have a devastating effect on economies.
"They have only come up with one proposal for the Government, which is to lockdown the country. That's a fair enough response at the start of a new pandemic… but after that you deal with it by serious public health measures.
That might include significant public health restrictions for a while to get the number of cases down, but not when you are months into a pandemic," according to Prof Staines.
"We want to get to a position like that in Australia, where there are still cases, but they are all in quarantine and a lot of the cases in quarantine are imported cases."
"NPHET seem to see their role as being to advise on lockdowns, when to shut down and open up stuff, they are not talking about mass testing and case finding," Prof Staines told MI.
Prof Staines cautioned, however, that mass testing is still unproven, though he citied evidence that suggests if adopted twice weekly it can be effective.
"The Government need to get serious about other measures, besides lockdowns. The more lockdowns we have, the more businesses will be lost," he said.
"The logical thing for Europe to do is to decide to eliminate the virus and then set up a European travel bubble."
Vaccine hope
Positive announcements on the vaccine front in recent weeks have spurred renewed optimism among the public that an end is in sight to lockdowns. However, some experts have cautioned that it could be at least another year before anything resembling normal pre-Covid life resumes.
On this point, the ISAG has welcomed promising findings on vaccine effectiveness, but with an added note of caution.
"Vaccines are great news, and when widely distributed, will be a key element in the response to Covid-19. But population immunity based on vaccines will take time, possibly six-to-12 months. In that time period, we are liable to go through two-to-four lockdown cycles, with significant restrictions in between."