During his crucial first 100 days in office, US President Joe Biden has touted his efforts to defeat Covid-19. But major challenges lie ahead that could threaten this progress. Bette Browne reports
American Presidents have been somewhat defined by how much of their agenda they managed to pass in their first 100 days in office. But never has a modern US leader's success been measured by their ability to vanquish a disease. That is the daunting challenge facing new President Joe Biden. President Biden is credited with a number of impressive wins in the battle against the Covid-19 pandemic since he took over the White House in January. But winning battles does not necessarily mean victory in his self-declared "war" on the disease. He is now facing roadblocks that will test his political mettle if he is to ultimately declare triumph.
Even before he took office, President Biden knew that Covid-19 would be his toughest enemy before attempting to implement other elements of his political agenda. "We're in a war with this virus," he declared during his election campaign to defeat former President Donald Trump, who arguably lost the White House because he played down the disease even as it raged across the country.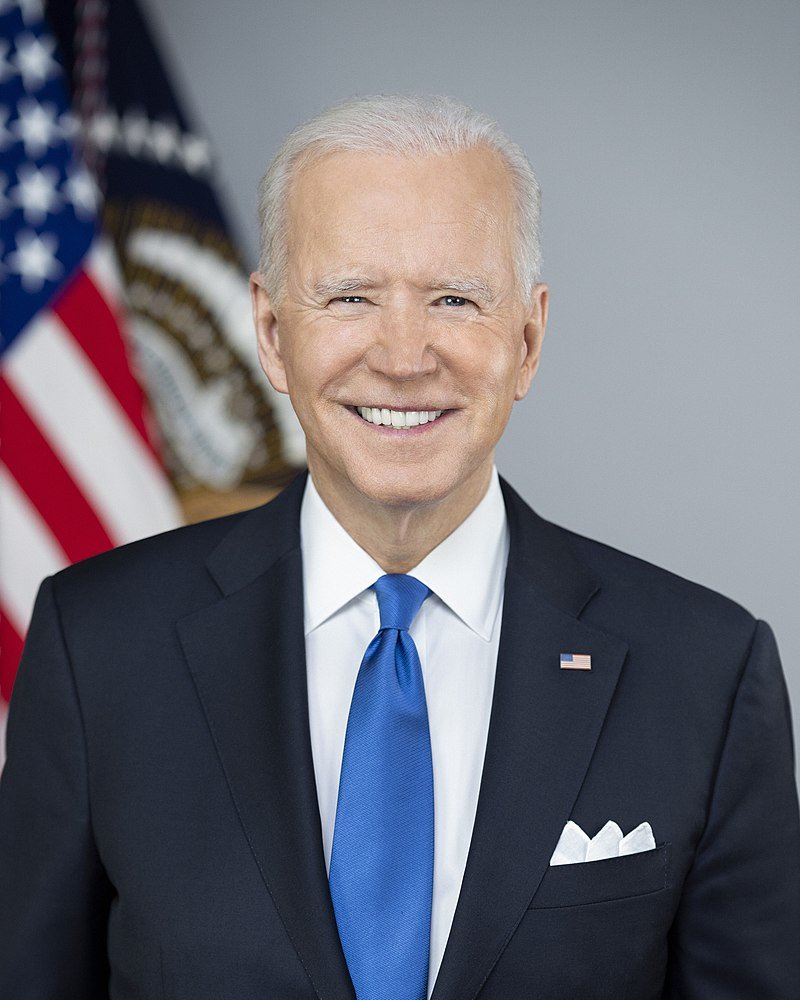 By contrast, President Biden's war analogy was meant to focus the minds of Americans, many of whom rejected the need to wear masks or follow social distance rules. On 21 January 2021, just one day after he took office, Covid-19 deaths in the US reached and then exceeded the 405,399 American lives lost in World War II. While World War II was the deadliest global conflict, it was not the most lethal in US history – the death toll in the country's Civil War was over 600,000. But 150 years later, the horrific scale of death in that war is now being overtaken by the number of US fatalities in the pandemic.
"(This is) the worst pandemic in a century," the President told the US Congress in his first address to a joint session in late April. "The worst economic crisis since the Great Depression. The worst attack on our democracy since the Civil War. Now, after just 100 days, I can report to the nation (that) America is on the move again."
Vaccination
On being sworn into office on 20 January, President Biden pledged that his administration would deliver 100 million doses of Covid-19 vaccines during his first 100 days. When he met that pledge on day 58, he raised the target to 200 million doses, reaching that goal on day 92 of his presidency. The Centres for Disease Control and Prevention Covid tracker showed that on the 100th day of his presidency, 272,030,795 vaccine doses had been delivered to Americans.
President Biden also announced new Covid milestones such as the purchase of an additional 200 million doses from Pfizer and Moderna, the emergency use authorisation for the one-shot Johnson & Johnson (J&J) vaccine and a partnership between J&J and rival company Merck to speed-up manufacturing. He assembled a coronavirus taskforce on his first day in office to focus on addressing health equity. "The Covid-19 pandemic exposed and exacerbated severe and pervasive health and social inequities in America," outlined a White House statement when the taskforce was launched.
"It is impossible to change the course of the pandemic without tackling it in the hardest hit communities. In order to identify and eliminate health and social inequities resulting in disproportionately higher rates of exposure, illness, and death, (the President) is directing a Government-wide effort to address health equity."
On the same day President Biden issued an executive order on a sustainable public health supply chain. According to the White House, its aim was "to secure supplies necessary for responding to the pandemic, so that those supplies are available, and remain available, to the federal government and state, local, tribal, and territorial authorities, as well as to America's healthcare workers, health systems, and patients".
He then pushed for immediate coronavirus legislation on a Covid relief package. This $1.9 trillion relief Bill, which was subsequently passed in Congress, facilitated money for direct payments to support Americans hit by the effects of the pandemic, enhanced unemployment benefits, and rental assistance. He also released a vaccine distribution plan under which most Americans have received at least one dose and a large percentage are now fully vaccinated.
On day two of his presidency, President Biden declared that America was rejoining the World Health Organisation (WHO), which overturned Trump's decision to withdraw from the organisation. He also appointed Dr Anthony Fauci, Director of the National Institute of Allergy and Infectious Disease, to represent the US on the WHO's executive committee.
Dr Fauci said in a subsequent address to the WHO that the Biden administration would now back the COVAX project "and support the ACT-Accelerator to advance multilateral efforts for Covid-19 vaccine, therapeutic, and diagnostic distribution, equitable access, and research and development".
He said the US was also committed to working with partners "to develop new international financing mechanisms for health security and seek an improved, shared system for early warning and rapid response to emerging biological threats".
The new administration's delivery of the Covid vaccines programme and the subsequent €1.9 trillion (€1.6 trillion) Covid-19 relief package were widely seen as the major achievements for the President during his first 100 days.
Approval rating
An NBC poll showed 81 per cent of independents approved of how President Biden was handling the pandemic. Polls have also shown that the public strongly supported the Covid-19 relief package. A majority – 61 per cent – believed that the worst of the pandemic was behind the US. Only 19 per cent believed the worst was yet to come. That was a reversal from an NBC/Wall Street Journal poll before President Biden's election. In that poll 55 per cent of voters said the worst was yet to come and only 25 per cent said the worst was behind the country. President Biden's Vice President Kamala Harris marked her 100th day in office with a visit to a mass vaccination site in Baltimore, where she also touted the administration's achievements against the pandemic.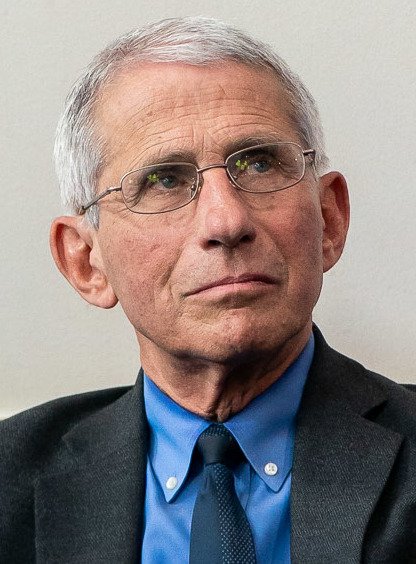 Historically, Americans have looked at the first 100 days of an administration as a benchmark to gauge the progress of its priorities. The 100-days yardstick for White House occupants began with the presidency of Franklin D Roosevelt, who took office in 1933. President Roosevelt's swift action in the first months of his term to combat the Great Depression made his administration a standard against which Presidents have subsequently been measured. In a radio address, President Roosevelt used the phrase "first 100 days" and it stuck. His productivity over this period translated into enormous popularity.
The next President with the highest approval rating after his first 100 days was President John F Kennedy at 83 per cent. The lowest rating was 40 per cent for President Trump. President Biden's rating stands at 53 per cent, but he achieves his highest mark (69 per cent) on overall handling of the pandemic. But the question now is whether President Biden's success in the battle against Covid-19 will win the "war" and boost his chances of passing other healthcare priorities on his agenda, including a €2.3 trillion infrastructure package and measures to improve access to affordable health insurance and quality healthcare.
American Families Plan
The administration's American Families Plan has become the President's vehicle for enhanced healthcare measures and tackling hunger, which has reached appallingly high levels in America.
"The American Families Plan is an investment in our children and our families," the White House said in a media briefing in April. "It will help families cover the basic expenses that so many struggle with now, lowering health insurance premiums, and continuing the historic reductions in child poverty."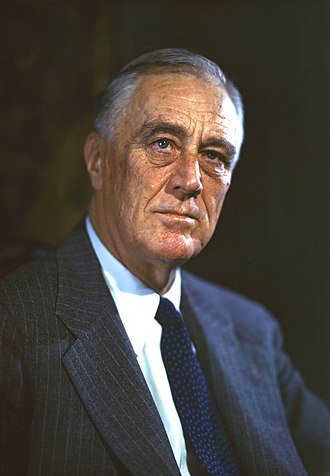 It will also create a national comprehensive paid family and medical leave programme which the White House says will bring the American system in line with competitor nations.
"The system will also allow people to manage their health and the health of their families and it will provide critical nutrition assistance to families who need it most and expand access to healthy meals to our nation's students – dramatically reducing childhood hunger."
Hunger has been a growing problem in the wealthiest nation in the world and has been exacerbated by Covid-19. In 2019, a US Department of Agriculture report on household food insecurity found more than 35 million Americans experienced hunger. Now, due to the pandemic, some 42 million people may experience food insecurity, including 13 million children.
"Hunger can affect people from all walks of life. Many Americans are one job loss or medical crisis away from food insecurity – but some people, including children and seniors, may be at greater risk of hunger than others," according to advocacy group Feeding America.
Citing a recent study that found US children are getting their healthiest meals at school, the White House said the President's plan will invest $45 billion (€37 billion) to expand the school meals programmes and increase access to such programmes. President Biden is also planning to build on President Barack Obama's Affordable Care Act a decade ago, which covers access to affordable health insurance and lower prescription drug costs.
But these plans come with a hefty price tag. The American Families Plan will call for $1 trillion (€828 billion) in new spending and $800 billion (€662 billion) in new tax credits and will aim to significantly expand access to preschool and community college, as well as childcare and healthcare benefits. The plan was rolled out less than a month after President Biden unveiled the $2.3 trillion (€1.9 trillion) infrastructure proposal. This overall agenda adds up to $4 trillion (€3.3 trillion) in spending and that is on top of the already passed $1.9 trillion (€1.6 trillion) Covid relief bill.
The administration says its proposals will be funded by increasing taxes on the assets of wealthier Americans, rather than through hiking taxes of workers wages. "It will ensure that high-income Americans pay the tax they owe under the law – ending the unfair system of enforcement that collects almost all taxes due on wages, while regularly collecting a smaller share of business and capital income. Importantly, these reforms will also rein in the ways that the tax code widens racial disparities in income and wealth."
The US Congress has poured tens of billions of dollars into state and local public health departments in response to the pandemic, paying for masks, contact tracers and education campaigns to persuade people to get vaccinated.
But opposition Republicans are wary of such social spending, even though critics note that the party had few qualms about passing major tax breaks aimed mainly at the very wealthy and corporations during the Trump presidency. At present, Democrats have a slim majority in the Senate and the House of Representatives, which they could easily lose in midterm elections in November 2022.
Unless President Biden can get his relief packages passed within the next 18 months, he could face major problems in Congress and even suffer a fate similar to that of President Obama, who found his plans on a range of issues blocked when Republicans won congressional majorities in the 2018 mid-term elections.
Vaccine hesitancy
By all accounts, President Biden is a man in a hurry and eager to seize on the successes of his first 100 day to propel the rest of his agenda forward. His economists have advised him that a vaccinated public, together with federal stimulus infusions, could trigger a major economic rebound. Perhaps that will happen, but the President is not there yet. Indeed, for all his achievements, the battle against the pandemic has now reached an obstacle on the road – "vaccine hesitancy". This issue is becoming a major problem for the administration, especially with more contagious variants of Covid-19 threatening the country.
The administration provided enough vaccines for everyone as well as sufficient vaccinators and vaccination sites. But now many Americans are reluctant to get the vaccination to such an extent that many are being offered inducements like cash or time off work. Indeed, President Biden encouraged all employers to give employees paid time off to get the vaccine and for recovery from any side-effects. He also said he was encouraged by some employers who were giving employees incentives to get vaccinated.
State employees who get vaccinated in Maryland, for example, are eligible for a $100 payment, the state's Republican governor announced in early May. "Incentives like this are another way to reinforce the importance of getting vaccinated, and we strongly encourage businesses across the state to consider offering incentives to their workers as well," Governor Larry Hogan said in a statement. "These vaccines are safe and effective, they're free, and they're readily available with or without an appointment."
The City of Detroit introduced a $50 (€41) pre-paid debit card for "good neighbours" each time they brought someone to a vaccine site for an injection. "We'd love to see people embrace the card as an incentive to reach out to friends and family in Detroit to let them know that if they want to get vaccinated, they can be transported by someone they know and trust," said Mayor Mike Duggan.
In an incentive programme in New Jersey, dubbed "shot and a beer", those aged 21 and over who got at least one dose in May were eligible for a free beer if they showed their vaccination card at one of several participating breweries. "We're not going to be afraid to try new things," Governor Phil Murphy said at a press briefing. In Connecticut, Governor Ned Lamont said vaccinated individuals would be able to get a free drink at certain restaurants.
On Alaska's Kenai Peninsula, medical personnel are bringing the vaccine to any house or business with more than three people. New Orleans partnered with a bar in a "shots for shots" promotion. North Dakota officials are piloting pop-up clinics at Wal-Mart. And states like Georgia, Mississippi, and Montana are worrying about what to do about surplus vaccine as they face more open slots than ever before.
Indeed, a report from the federal health department's assistant secretary for planning and evaluation found that more than 25 per cent of people across Mississippi, Montana, North Dakota, and Wyoming expressed reservations about being vaccinated. Several states are now administering fewer than 75 per cent of the doses they receive, according to the CDC. Roughly 16 per cent of all American adults are hesitant to get a coronavirus vaccine, says a Census Bureau report.
The problem goes beyond the conspiracy theorists and anti-vaccine promotors. Some people are worried about side-effects and safety, while others may not consider Covid-19 as that much of a problem. State officials said the focus should now be on meeting people where they are. In North Dakota, the state is partnering with employers to bring the vaccine to employees at workplaces.
Senator Jon Tester of Montana told the Politico news site that "trusted members of the community will have to play a leading role in winning over the unvaccinated". He also wants the CDC to more explicitly link vaccines to a return to normal life. Their strategy "needs to evolve", he said. "It needs to be based on science, but it also needs to be based on common sense."
State governors say they need more help from the Biden administration to reach people who are hesitant. For its part, the administration touts $3 billion (€2.4 billion) already invested in addressing vaccine hesitancy and its new volunteer corps charged with helping to boost vaccine confidence. The all-volunteer group is supposed to amplify the government's vaccine messaging within their own communities and try to combat scepticism and misinformation.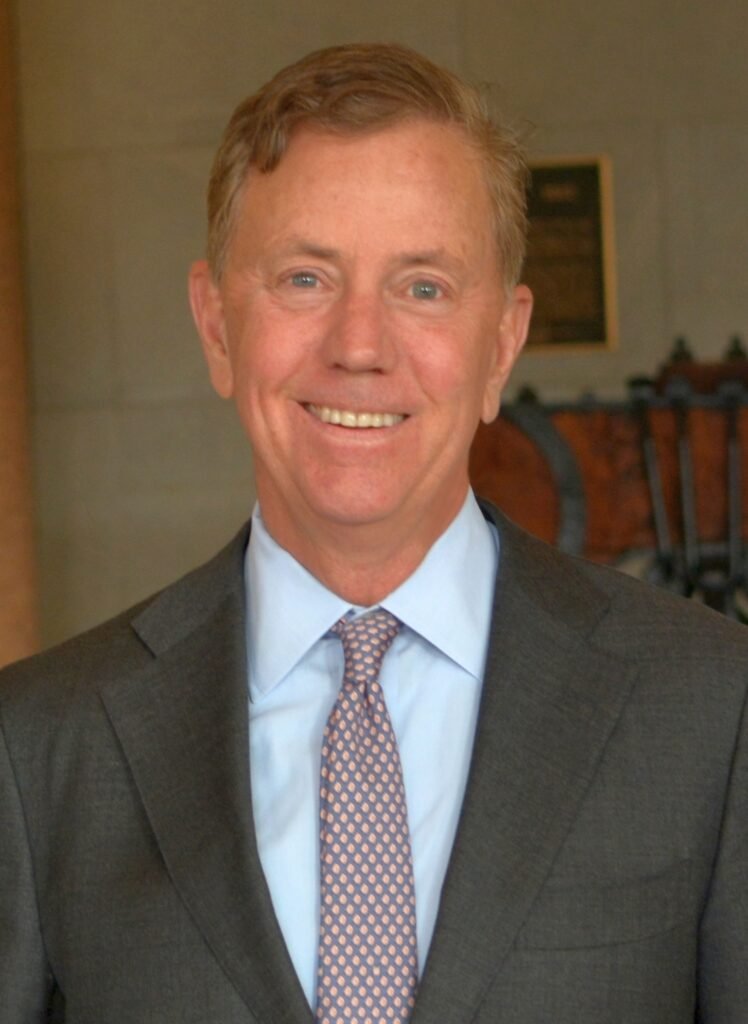 Politics is also seen as a contributing factor in some cases of vaccine hesitancy. A Kaiser Family Foundation survey found nearly one-third of people who identify as Republican (29 per cent) said they would "definitely not" get vaccinated. However, vaccine hesitancy does not always fit in to a political pattern. Republican-leaning Iowa, for example, is among the top 15 US vaccinated states. The CDC also says poverty may also be a factor. Many counties with high levels of vaccine hesitancy, particularly in the south, are considered by the CDC to be highly socially vulnerable, based on factors like poverty, lack of access to transportation and crowded housing.
Herd immunity
Dr Fauci has suggested that herd immunity may not be reached in the US. "People were getting confused and thinking you're never going to get the infections down until you reach this mystical level of herd immunity, whatever that number is," he told The New York Times. "That's why we stopped using herd immunity in the classic sense. I'm saying: Forget that for a second. You vaccinate enough people, the infections are going to go down."
On the other hand, a CNN analysis of government vaccine data has suggested the country could reach herd immunity later this summer. In the meantime, the stakes could not be higher for President Biden. While he has notched up impressive results in battling the pandemic in his first 100 days, that may turn out to have been the easy part.