The GP out-of-hours service is in crisis and at risk of imploding, GPs have warned. Niamh Cahill examines the problems facing the service and hears the views of GPs and service managers on whether the urgent care service can be brought back from the brink
Following what has been the busiest winter on record for some GP out-of-hours (OOH) providers, many doctors believe the urgent care service has now reached crisis point. 
Spiralling patient demand is placing increased pressure on GPs, many of whom feel workload levels are unsafe and unsustainable.
Sustained high levels of activity were witnessed by GPs over the Christmas and New Year period.
While this is not unusual for this time of year, several co-ops have reported record patient contacts.
OOH services operate in an increasingly challenging environment and are grappling with a myriad of negative forces.
A growing population, a healthcare workforce deficit and rising demand from patients with greater expectations of our healthcare service are just some of the factors at play.
Other issues include unequal GP terms and conditions at co-ops, a lack of emergency training, indemnity concerns and inappropriate patient use.
The difficulties have led one GP to ask the question: "Is it now time to end the failed OOH co-op experiment?"
History
GP OOH co-operatives were established to reduce the onerous burden on GPs in tending to sick patients out of office hours while maintaining busy daytime surgeries.
They aimed to help share the workload and lessen the number of evening and overnight shifts worked by GPs while still adhering to GPs' GMS obligation to remain contactable 24/7.
Donegal GP Dr Paul Armstrong was involved in the establishment of co-ops nationally in the late 1990s and early 2000s.
NoWDOC, located in Donegal, was the third co-op established in Ireland in September 2001 after Caredoc and NEDOC. There are currently 15 OOH services nationwide.
Dr Armstrong told the Medical Independent (MI) the development was a "transformative" one for him, as he moved from working alone "out of the back of his car", to a new, unified system.
However, according to East Cork GP Dr Mike Thompson, who in recent weeks launched a discussion with GP colleagues nationwide looking at the future of the service, the basis under which co-ops were originally devised has changed dramatically.
"What began as an altruistic endeavour to improve the lives of GPs, their families and thus by extension the quality-of-care afforded to their patients, has now morphed into something unrecognisable," said Dr Thompson.
"What was promised as a saviour to general practice has now become a millstone around its neck."
NEDOC Manager Ms Arlene Fitzsimons has described OOH as a "superb service", which gave "a new lease of life to GPs". She agreed, however, that it was now at risk of collapse.
Crisis
Shannondoc Chairperson Dr Pat Morrissey also believes the OOH service "is in crisis and is pulling apart at the seams".
GPs in the region are fatigued, disenfranchised and are retreating from the service, he told MI.
"At one end, older GPs want to opt out of the out-of-hours as they've done enough and at the other end, there is a shortage of GPs coming on-stream and the mentality among younger GPs is that the out-of-hours is not part of general practice.
"I fundamentally disagree with that. I believe we should provide some level of care on a 24/7 basis. But it should be adequately resourced. There are big discrepancies in the capitation given to the out-of-hours."
Dr Morrissey receives a HSE OOH supplement of €3,600 per annum. But the supplement is not enough to cover his red-eye payments, which amount to €385 a month.
At Shannondoc, like other co-ops, the HSE funds the infrastructure, driver and call-takers, while GPs pay for locum cover between midnight and 8am (the red-eye shift).
According to Dr Morrissey, it is becoming more difficult to attract GPs to work the red-eye shift and the costs of locum cover are rising. This is a challenge for all co-ops nationally.
Funding
An OOH budget of €81.7 million was allocated in 2016.
Since 2016, €5 million was allocated to the Wicklow/South Dublin OOH service and an additional overall increase in expenditure of €2 million in the co-ops.
In 2020, the HSE is providing for an increase for GP OOH services in the order of €1.8 million, which will bring the expenditure in the area in 2020 to just over €90.5 million.
Demand
Some 1.064 million patient contacts will occur at GP OOH services nationally in 2020, according to the HSE.
In its 2020 National Service Plan, the HSE predicted activity of 1.053 million contacts in 2019. Up to September 2019, the latest date for which records are available, there were 782,514 contacts with services nationally.
But it is not clear if these numbers represent an accurate picture of all OOH contacts, as not all services, deputising services for example, submit data to the HSE, it is understood.
According to NEDOC Medical Director Dr Illona Duffy, the co-op, which covers Louth, Meath, Monaghan and Cavan, has just experienced one of its busiest winters on record.
The service managed 5,835 calls over the Christmas and New Year period, with 3,629 (62 per cent) of patients seen in treatment centres. Doctors saw a further 268 patients at home, while 31 per cent received nurse advice.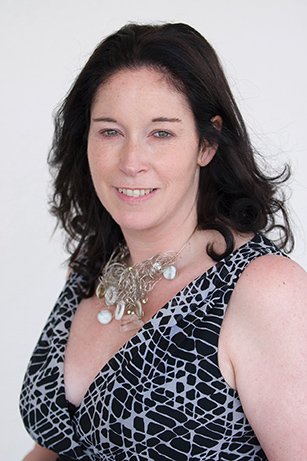 The number of calls to NEDOC during the festive period rose by almost 500 when compared to the previous year, and the number of GP consultations in treatment centres also increased.
The weekends either side of Christmas were exceptionally busy and from the start of December, the co-op experienced Christmas levels of demand. New Year was quieter than anticipated.
In East Cork, part of Southdoc, demand rose by 12 per cent during the Christmas and New Year period when compared to the same period the previous season. The 'cell' is expected to lose two GPs this year.
In 2019 the cell, which serves a population of about 60,000, handled 23,000 attendances.
In the last five years (2014-2019), patient contacts at Southdoc jumped by 18 per cent.
An unprecedented development at the co-op this winter occurred when patients bypassed triage and arrived at the door of treatment centres pleading to be seen by a doctor.
According to Mr Peter O'Brien, Manager at Shannondoc, the total number of patients presenting during the period from Saturday 21 December 2019 to Sunday 5 January 2020 was 9,789.
At NoWDOC, demand has risen by between 50-to-70 per cent in its Letterkenny centre since 2001.
HSE
There appears to be some HSE recognition of the difficulties facing the service.
Before Christmas, the Executive ran a media campaign aimed at highlighting that the OOH service was designed for urgent-only cases.
Last summer, it invited members from every co-op nationally to a meeting to discuss the provision of additional resources to meet growing patient demand.
Members were encouraged to provide feedback on winter periods at co-ops, a time when many services roster additional doctors to meet demand.
Separate meetings between the national association and the HSE, IMO and Department of Health are planned, according to Chairperson of the National Association of GP Co-ops Dr Ken Egan.
The Association is due to meet the IMO in mid-February, while dates have yet to be scheduled for the other meetings.
Dr Egan criticised the HSE for continuing to fail to address the reduction in funding for special-type consultation (STC) payments for co-ops under FEMPI.
According to Dr Thompson, STC payments are 40 per cent of some pre-FEMPI consultations and around 70 per cent of private fees.
Dr Morrissey urged the HSE to allow GPs to "adapt resources to provide the service, as we know best".
He said the service level agreement (SLA) in operation at Shannondoc was "not moving with the times".
"While the HSE have shown some willingness to entertain change, more action is needed," according to Dr Morrissey.
"The HSE needs to be careful, as things within co-ops could collapse chaotically."
Urgent care service
The demand is fuelled by a lack of "self-management" of children by parents, said Dr Duffy.
The overflow from daytime GP surgeries is also a factor, she maintained, as patients cannot access same-day GP appointments, or in some instances, even sign-up with a GP surgery, as many are now closed to new patients.
"There is a huge surge in calls to the service shortly after 6pm… and there are delays in getting through because of the large volume of calls," Dr Duffy stated.
"The out-of-hours is no longer used as an urgent care service but as an overflow, convenience service where we're seeing routine stuff.
"Patients have unrealistic expectations of the service. I mean, we're seeing people looking for repeat prescriptions in the out-of-hours.
"Patients are also refusing advice to go to hospital too, which is also affecting the out-of-hours."
She complained that patients had "got used to a service that is unsustainable".
Ms Fitzsimons told MI that 83 per cent of patient calls referred to NEDOC for GP attention were "routine in nature".
What was once an urgent care service, she said, had now morphed into a convenient care service.
The growing problem of patients attending out-of-hours because they cannot access a GP during office hours must now be examined by all co-ops as a matter of urgency, she asserted.
Change is urgently required in how patients manage themselves, added Ms Fitzsimons.
At Southdoc, between 80 and 90 per cent of patient attendances are routine, Dr Thompson noted. The resource is finite and the service should be respected, he stressed.
Greater patient attendances have reduced the capacity within co-ops to undertake house calls.
"The capacity to do house calls in east Cork is negligible now," according to Dr Thompson. "The paradox is the people we need to see now, we can't see. The out-of-hours is now simply an extension of daytime general practice, an overflow to ensure anyone who wants to see a GP on the same day will be facilitated. It has now become a convenience service to everyone but GPs."
Recruitment
Last year, the National Association of GP Co-ops warned a major crisis was looming due to difficulties recruiting doctors.
Co-ops have been unable to access enough Irish-based doctors to work in the service, particularly in the red-eye shifts, and have turned to foreign doctors to fill the void.
Securing these doctors became a cause for concern however, when late last year visa difficulties and strict working arrangements hampered co-ops' ability to cover shifts.
The visa rules have since been loosened, making accessing doctors from outside the European Economic Area (EEA) less problematic, but as workforce challenges here show no signs of improving, recruitment issues faced by co-ops are far from over.
Furthermore, the HSE remains unable to fill GP GMS vacancies in several areas and these regions rely on locums to provide care to medical card patients during office hours.
According to Ms Fitzsimons, at NEDOC, 25-to-30 per cent of red-eye shifts are covered by GP members due to difficulties accessing high-quality locum cover.
Mr Egan told MI the national association had commenced a review of red-eye cover and demand at co-ops. A report is expected in April.
Inequality
GP terms and conditions at co-ops differ greatly across the country, which is a huge bone of contention among GPs.
Some GPs pay a monthly subscription to cover their red-eye shifts (the GPs in Southdoc, for instance) while other GPs do not (this is the case for GPs at NEDOC).
Furthermore, NEDOC operates a system of 15-minute appointment slots, or four every hour, while at Northdoc/D-Doc, GPs see six patients an hour, it is understood.
Younger doctors joining practices are, in some cases, unwilling to work out-of-hours shifts, which has meant that older GPs are forced to pay to get shifts covered or are working these shifts themselves, GPs have highlighted.
At D-Doc/Northdoc, members do not have to 'pay in' and are under no obligation to work red-eye shifts, it is understood.
Meanwhile, a somewhat chaotic situation operates in the West, where GPs have criticised the HSE for endorsing (though not funding) a private, deputising service in Limerick city.
According to Dr Morrissey, the deputising service has created an unequal playing field for GPs in the region, as it is not compelled to adhere to standards and oversight, or to submit data to the HSE, as is the case at Shannondoc.
He added that referral rates at deputising services are usually higher. At Shannondoc, only 10 per cent of patients are referred to hospital or another service.
The existence of the city service has pushed Shannondoc "to the edge of viability", according to Dr Morrissey, who said doctors were "jumping ship to this competing, deputising service".
No GPs
The "collapse" of daytime general practice is the main factor affecting demand in OOH, according to Southdoc Medical Director Dr Gary Stack.
"The daytime system needs to be addressed first. People are using the out-of-hours as a routine service because they can't get a GP," explained Dr Stack.
"December 2019 gave us a glimpse of the future, as it was Southdoc's busiest December on record."
During the month, the service recorded almost 30,000 patient contacts, up from 25,415 in December 2018.
Dr Stack agreed that East Cork had taken "more of a hit this year than other centres" in terms of patient attendances.
More than 221,000 patient contacts took place at Southdoc last year, up 1 per cent on contacts recorded in 2018.
In 2007, the co-op received €9.4 million in HSE funding. Despite greater demand however, HSE funding in 2019 was €7 million.
Dr Stack called on those with concerns about the co-op to join the board and make suggestions about what improvements could be made.
Triage
Some doctors would like to see an improvement in triage and are critical of the appropriateness and quality of the service currently.
The benefits of doctor triage, and the view it is superior to nurse triage, are often put forward but many co-ops prefer to operate nurse triage.
GPs often criticise the triage system and feel some patients who do not require urgent GP care are being offered appointments.
Dr Armstrong, while recognising the merits of doctor triage, argued that triage is a "very difficult job" and called on everyone to work together to find solutions.
"Few of us want to go back to doing our own triage and taking calls from people again," said Dr Armstrong.
Under-sixes
Many believe the problems facing the service began with the introduction of free GP care for the under-sixes, a move which has led to a rise in patient attendances at co-ops.
Ms Fitzsimons said demand increased at NEDOC with the introduction of the measure and warned it would be "unsustainable to extend free GP further care, unless State resources" were found.
At Southdoc, between 2014 and 2019 there was a 26 per cent jump in contacts from the under-sixes cohort.
Demand in co-ops nationally has increased by 20 per cent since the introduction of free GP care for the under-sixes, Dr Egan told MI.
He warned that the proposed extension in 2020 of free GP care to children under eight would put more pressure on co-ops.
GP Dr Ray Walley, who works with D-Doc/Northdoc, said the State should be doing more to educate patients and parents on OOH care.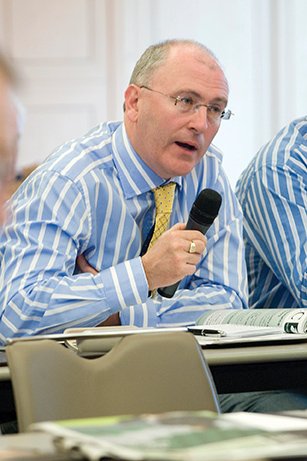 Some 50 per cent of weekend shifts at the co-op are under-sixes consultations and limited patient education is a factor in demand, Dr Walley argued.
"D-Doc works very well but the concern is that older people are being displaced by individuals who could be catered for through advice and education," said Dr Walley.
Future
In view of the mounting pressures being placed on the service, Dr Duffy has suggested it be "cut back" or curtailed, a view echoed by other GPs in light of the fact that centres are a reporting long waiting times, patients are experiencing delays contacting services, and GP manpower is dwindling.
If action is not taken, Dr Duffy argued that patients could have to travel even longer distances to treatment centres in the future, particularly in rural areas where sourcing locums to cover night shifts is already proving problematic.
In addition, OOH shifts are more stressful than ever and the environment is a more litigious one, Dr Duffy added.
"You are more likely to be sued via the out-of-hours than the daytime service," she said.
Ms Fitzsimons maintained that a complete "rethink" of how OOH is delivered in Ireland was required.
Home visits and red-eye shifts are just some aspects of the service that need analysis, she advised.
The problems are evident to all but what is lacking is agreement between GPs on what action should be taken to address the challenges.
Dr Thompson believes that GPs should consider "working to contract" and seeing urgent-only patients.
According to the GMS contract, GPs must be available 29 hours per week and be contactable at all other times.
A deputising service may be used but there is no mention of OOH care, Dr Thompson stressed. The contract, he added, places no obligation on GPs regarding OOH care for private patients.
"We must unwind what has become unrecognisable and insist on a return to appropriate, resourced, finite and respected out-of-hours," said Dr Thompson.
"This will be safer for patients and GPs, cheaper to the State and ensure general practice as a career remains viable."
Yet other GPs do not agree. Dr Armstrong is extremely positive towards co-ops and while workload has increased at NoWDOC, he believes the "positives outweigh the negatives", and that co-ops "are the only game in town".
The State, according to Dr Walley, is "agnostic to doing anything" to address the concerns raised by GPs.
He added that "homogenisation" of the system was required to ensure fairness and admitted that while many GPs would like to see changes to the OOH, he would be concerned for patients if GPs "gave up" on the service entirely.
Whatever happened to the HSE GP Out-of-Hours Review 2016?
A major HSE report recommending changes to the service remains unpublished, much to the ire of GPs. In 2017, the HSE was expected to publish a national review of OOH services.
The report was completed in 2016, but more than three years later remains hidden from public view.
The Primary Care Division Operational Plan 2017 noted that recommendations from the report, titled HSE GP Out of Hours Review 2016, would be implemented within existing resources by the end of September that year.
The 2010 OOH HSE review had a significant impact on co-ops. For instance, NEDOC's funding was cut by 66 per cent and doctor triage removed in the wake of the report.
In 2017 NEDOC Manager Ms Arlene Fitzsimons told MI the absence of the 2016 report left co-ops in "limbo".
A copy of the report was shown to members of the National Association of GP Co-ops a year ago, according to Dr Egan.
"But it looks like it is being put in the bottom drawer," Dr Egan commented.
The unpublished report proposes a funding model change from special-type consultation (STC) payments to grant funding. Such a move would be resisted by GPs, however.
It is also understood the report proposed a single, national contact phone number for services; patient call centre amalgamation; integration with the ambulance service; improved technological support; and a more standardised and consistent approach to clinical governance in co-ops.
In a statement to MI, the HSE said that, in 2018, priority was given to proceed with the new GP agreement, which was concluded last year by the Department of Health, the HSE and IMO. In the context of competing priorities and available funding for investment in general practice, as part of the agreement it was decided that the draft OOH review would be considered as part of the fundamental review of the contractual framework for GP services, which will be carried out during the lifetime of the current agreement with due regard to Government policy and Sláintecare.
"The draft out-of-hours review, inter alia, will inform the State's overall strategic approach to this process," according to the statement.
"At this point in time, the out-of-hours review remains in draft format and will be not be finalised in advance of the completion of the preparatory work for scoping arrangements for the fundamental review of the contractual framework for GP services, which will be undertaken in 2020."