A virtual group consisting of GPs offering peer advice on hormone replacement therapy (HRT) treatment and prescribing for patients experiencing menopause has reached nearly 800 members.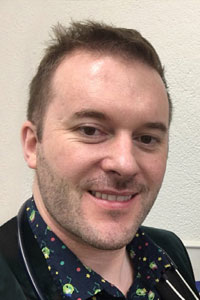 The group, called HRT Prescribers, accepts medical professionals only and consists mainly of Irish GPs seeking and giving advice. When the virtual group was first established on WhatsApp, "within an hour" the 250-member capacity was filled, according to founder Dr Brian Kennedy.
"It's a group of peers you can bounce stuff off and get fairly immediate advice, within a couple of hours at least," Dr Kennedy told the Medical Independent (MI).
Dr Kennedy, a GP in Nenagh, Co Tipperary, founded HRT Prescribers in June 2021. He is aided by Dr Deirdre Lundy, GP and menopause specialist at Bray Women's Health Centre, Co Wicklow; Dr Rachel Mackey, Gynaecologist/Obstretrician at Women's Health Clinic, Dún Laoghaire; and Dr Caoimhe Hartley, GP and menopause specialist at the Menopause Health Clinic, Dalkey, Co Dublin.
The group is run on a pro-bono basis and provides peer support regarding HRT considerations in relation to patient age, menstrual cycle, and underlying medical conditions, among other issues.
Recently, there has been a shortage of certain HRT products, both in Ireland and the UK, leading to GPs looking for alternatives for their patients.
If a pharmacy runs out of a certain medication, "it's not a matter of 'do without it' for a little while, your symptoms return almost immediately," Dr Lundy told MI. "Then we say, well if you can't get this, the next nearest equivalent is that."
HRT Prescribers provides support on possible alternatives to HRT medications low in supply. "We've been helping each other out," she said.
"There's definitely a need for support around decision making […] that's all the more important now because of the scarcity," said Dr Kennedy.
He is also looking at conducting a study on HRT Prescribers and possibly gaining funding for the group.
"I think it's actually something that the HSE should really help us out with and maybe put more structure, governance, and quality control," he said. The addition of pharmacists with a special interest in women's health and consultants in obstetrics and gynaecology would also be beneficial to the group, added Dr Kennedy.