While the number of people commencing hepatitis C virus (HCV) treatment declined markedly during the pandemic, activity in clinics is expected to return to 2019 levels this year, a HSE spokesperson has told the Medical Independent (MI).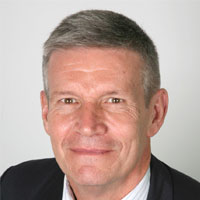 Only 529 patients were treated for HCV infection in 2021, according to figures provided by the HSE. In 2020, some 532 patients began treatment compared to 1,196 in 2019.
The Department of Health and HSE noted that clinics have been significantly impacted during the pandemic.
"While hepatitis C treatment continued to be delivered during this time, it did so at a reduced capacity as infection prevention and control precautions to ensure patient safety were adhered to. However, clinics are returning to normal," stated the HSE's spokesperson.
According to a Department spokesperson, the National Hepatitis C Treatment Programme was "confident" it remained on target to make hepatitis C a rare disease in Ireland by 2026, and in alignment with World Health Organisation goals, to be eliminated by 2030.
However, Consultant in Infectious Diseases at the Mater Misericordiae University Hospital in Dublin, Prof Jack Lambert, expressed doubt about the scale of Ireland's progress.
"You have to stay ahead of the curve if you want to meet your target," he told MI. "I think we're just kind of breaking even right now in terms of the numbers."
According to Prof Lambert, while approximately 500 patients may have been treated last year, there were "probably 500 new infections" during that time. However, he highlighted a lack of comprehensive data in this regard.
"New drug-users continue to be infected and some of them are not accessing care," he added.
Prof Lambert noted there were people who may have been cured of HCV infection who had "gone back to injecting" during the pandemic. "And I don't think there is a systematic plan to go back and test all of those."