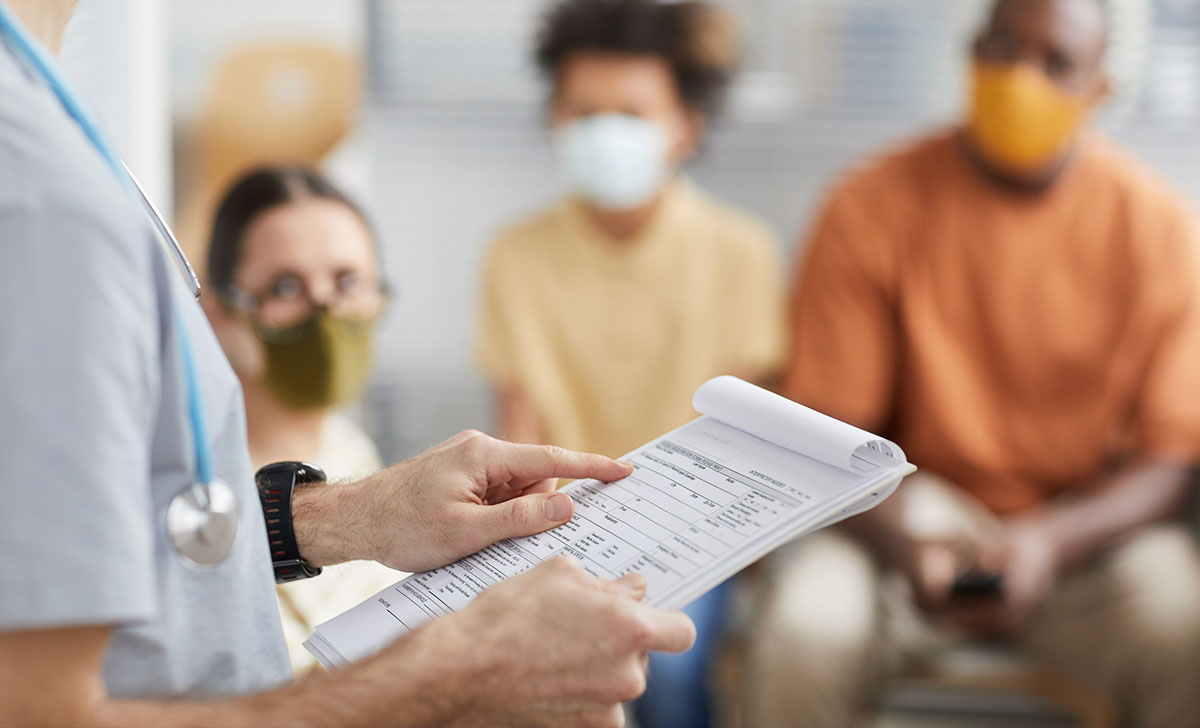 Tackling waiting lists and obtaining off-site facilities to treat patients is top of the agenda for the Model of Care for Rheumatology on emerging from the pandemic, according to HSE National Clinical Lead for Rheumatology, Prof David Kane.
Prof Kane, Consultant Rheumatologist at Tallaght University Hospital, Dublin, told the Medical Independent that during the Covid-19 pandemic, waiting lists didn't grow significantly and became "fairly static". "We've managed to maintain it by moving to virtual technology to keep our clinical appointments ticking over," he said. "But we do have to see our patients again."
Furthermore, the number of referrals is now growing again, but capacity is not, Prof Kane pointed out.
In the Model of Care for Rheumatology in Ireland, published in 2018, one of the objectives of the programme for access to secondary care was to reduce wait times for referrals to rheumatology.
"It's not been an easy couple of years. What we want to address now is getting back to normal business, optimising care for our patients and getting the waiting list down," Prof Kane added. "We need to improve capacity, change a little bit about the way we work, and move forward with the multidisciplinary strands of our programme to deliver care through non-rheumatologists as well."
Prof Kane is a firm advocate for taking a multidisciplinary approach to rheumatology treatment and management. "To date we have 184,000 people taken off the orthopaedic and rheumatology waiting list since the programme introduced the musculoskeletal (MSK) physio triage programme," he said.
The national MSK physiotherapy triage initiative is delivered by advanced practice physiotherapists who see referred MSK patients and triage referrals to consultant orthopaedic surgeons and consultant rheumatologists. "We're now trying a similar initiative with occupational therapy," he said.
Prof Kane believes rheumatology "probably" needs an outpatient building programme. "The other impact of the pandemic is that we've been to some extent squeezed-off the acute hospital sites because acute medicine was a more pressing need," said Prof Kane. "And what we realised is that we need probably a big investment in rheumatology units nationally to build… places for us to see patients because most of us are finding it hard to get space to see patients in the existing acute hospital sites."
He said they are looking for simple, off-site facilities and do not require any "highly technical working space".
During his presentation at the ISR 2022 Spring Meeting, Prof Kane discussed waiting times and expanding HSE rheumatologist posts from 42 two years ago to 52 this year, aiming for an overall expansion to 80 posts by 2028.
He also discussed how the clinical programme is working on restructuring "how we manage inflammatory arthritis and try to create better pathways for people". 
Irish Society for Rheumatology, Spring Meeting, Sligo Park Hotel, 19-20 May 2022.