Irish Osteoporosis Society Annual Medical Conference for Health Professionals, 17 October 2020
The Irish Osteoporosis Society 2020 Annual Medical Conference for Health Professionals took place online on 17 October and featured a stellar line up of expert speakers, research presenters and powerful patient advocates discussing the latest prevention, diagnosis and treatment strategies for this common disease. Osteoporosis is commonly known as 'the silent disease' because there are commonly no signs or symptoms before a person starts to experience fractures. However, this disease is not silent, and the effects of undiagnosed/untreated osteoporosis are devastating, the conference was reminded. At present it is estimated that 300,000 people in Ireland have osteoporosis. One-in-four men and one-in-two women over 50 will develop a fracture due to osteoporosis in their lifetime, and the disease can also affect children. The key message of this year's conference was continuation of care for osteoporosis patients during the Covid-19 pandemic and the importance of fracture prevention efforts.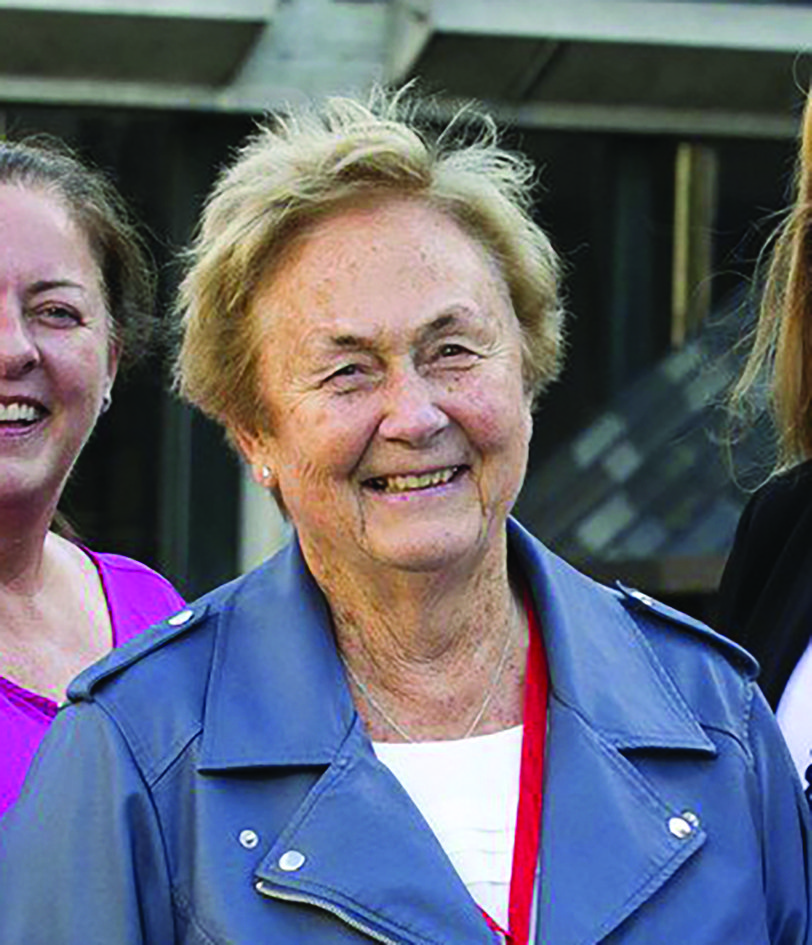 Many patients and healthcare professionals themselves are not fully cognisant of the risks of 'drug holidays' for osteoporosis therapies, which anecdotally seems to have increased during the pandemic, the conference heard. A number of speakers warned against taking drug holidays for the stronger osteoporosis therapies in particular, such as the human monoclonal antibody denosumab, a RANK ligand inhibitor, which is used for the treatment of osteoporosis and treatment-induced bone loss. The six-monthly subcutaneous injection inhibits osteoclast bone resportion, thereby decreasing the release of calcium from bone into the blood stream, and is a very potent treatment, but its effects can wear off very quickly if stopped suddenly, rapidly increasing fracture risks. The conference heard powerful testimonies from a number of Irish female osteoporosis patients about their negative experiences of drug holidays (fractures, falls, pain and disability) and the impact of late diagnosis and inadequate osteoporosis treatment. Speaking to the Medical Independent (MI), IOS President Prof Moira O'Brien, said she would never put one of her patients on a drug holiday, and voiced concern about osteoporosis patients "slipping through the cracks" during the Covid-19 pandemic. She called on all healthcare professionals to ensure that their patients continue to receive appropriate care and treatments for osteoporosis, and that suspected cases continue to be referred for DXA scans and full assessments.
"Don't assume it is the menopause. Please do blood tests and the vitamin D absolutely must be done as that is the commonest cause of bone loss. If the vitamin D is low the parathyroid goes up and they lose bone," she said, stressing the need to prevent fractures wherever possible, and not wait until a patient experiences a fracture to commence treatment. High stress levels raise cortisol levels and cause bone loss. "This is very important to remember and very few people realise it," Prof O'Brien said, noting that the pandemic has increased stress levels among the population. The IOS helpline has received an increased number of calls in recent months from osteoporosis patients who report not attending their medical professionals for follow-ups or to receive treatment and scans as they are frightened of getting Covid-19, and are thus increasing their fracture risks. Prof O'Brien advised that the IOS website contains a number of useful tools and educational resources for both healthcare professionals and patients and called on all healthcare professionals to refer their patients to the site, www.irishosteoporosis.ie.
"Patients themselves can take the bone risk assessment on the website, and it is only then they realise how many risk factors there are and if they need to be followed up," she said, acknowledging how busy healthcare professionals are and that the IOS tools and resources can help them. Concluding, Prof O'Brien praised the quality of the presentations at this year's IOS medical professional conference and thanked the speakers and conference administrators for their input into a very successful event, which had over 150 online attendees from around the country.