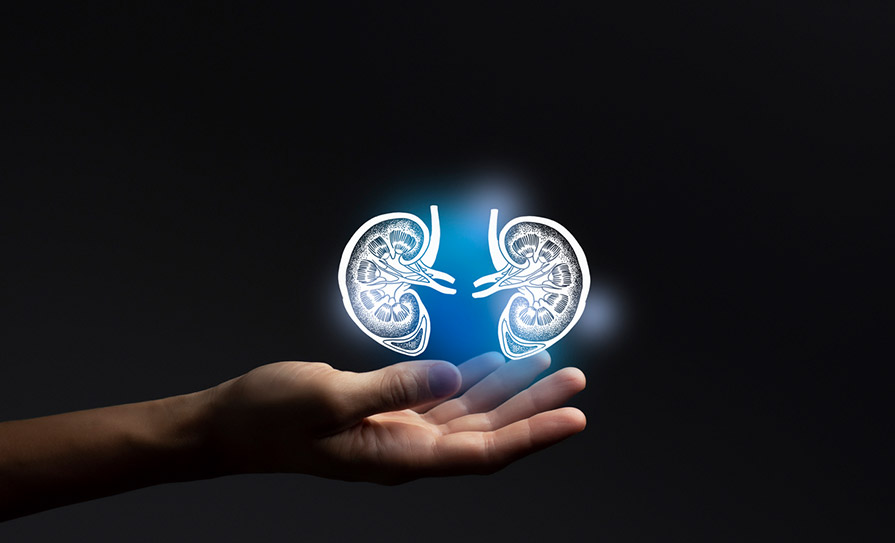 Halting the progression of chronic kidney disease (CKD) is within reach of the specialty of nephrology, according to Consultant Nephrologist, Dr David Lappin, University Hospital Galway.
Dr Lappin told the Medical Independent (MI): "We have to aim to halt [CKD]. At present, we're only slowing, but we have new tools now that allow us to improve the rate at which we're slowing patients down. And ultimately, I think we may well get to a point where we can halt the progression of chronic kidney disease."
According to a 2012 study in the BMC Nephrology journal, 11.6 per cent of adults aged over 45 in the general population will develop CKD. Risk factors for developing CKD include cardiovascular disease, smoking, hypertension, and diabetes, Dr Lappin said.
"About half a billion people on the planet have diabetes. And they constitute about half the patients we see with chronic kidney disease," he said. "Although only about 10 per cent of that group of patients end up with end-stage kidney disease, this still represents a huge number of patients presenting to our services."
He added that "it is important to remember" early glycaemic control is most beneficial in preventing diabetic kidney disease progression, and optimising renin-angiotensin-aldosterone system (RAAS) blockade also "gives maximum benefit".
"Remember, despite what we've been doing today, despite new checkpoint therapy… the residual risk of chronic kidney disease progression remains quite high," he added.
Regarding this residual risk, Dr Lappin presented delegates with evidence from various studies and trials, such as CREDENCE and EMPA-Kidney, which showed the "foundational therapies, certainly for all patients, diabetic or not, [are] ACE inhibitors or SGLT2 inhibitors".
Angiotensin-converting enzyme (ACE) inhibitors help to lower blood pressure and sodium-glucose Cotransporter-2 (SGLT2) inhibitors (also called flozins), also help to lower blood glucose in type-2 diabetes and prevent kidney disease progression.
Dr Lappin highlighted research into finerenone, a non-steroidal MRA, and its possible benefits to the non-diabetic population of patients. As part of the KDIGO [Kidney Disease Improving Global Outcomes] guidelines, which focus on the management of those with kidney disease, finerenone has a "level 2 recommendation" for "all patients with diabetic kidney disease with residual cardiorenal risk".
Dr Lappin added: "I wonder over time… whether there will be evidence that finerenone will be beneficial to the non-diabetic population."
Dr Lappin also told MI: "Another important factor is that if we get in at a very early stage and recognise disease early and recognise the patients at higher risk. They're the patients, I think, that we can stop progressing."
Dr Lappin told delegates that "profiling and looking for high-risk patients" and "getting them into specific clinics to manage them" will help prevent progressive kidney disease.