Ahead of the Irish Cardiac Society (ICS) Annual Meeting and AGM, outgoing ICS President Prof Vincent Maher speaks with Pat Kelly about the conference and some of the Society's recent initiatives
This year's 73rd Irish Cardiac Society (ICS) Annual Scientific Meeting and AGM sees delegates return to the face-to-face format following restrictions imposed due to Covid-19. The event, which will be held in the Radisson Blu Hotel in Little Island, Cork, takes place from 6-8 October and once again includes the Irish Atherosclerosis Society, Cardiac Clinical Physiologists, and the Irish Nurses Cardiovascular Association annual meetings.
The event features a distinguished line-up of national and international cardiology luminaries from as far afield as Stanford University in the US, to the Queen Elizabeth University Hospital in Glasgow. The line-up includes a varied range of topics relevant to those in the cardiology community, with presentations on European Society of Cardiology/European Association for Cardio-Thoracic Surgery guideline updates, anatomy and physiology, disease management, as well as the prestigious Brian Maurer Young Investigator Award and ICS Stokes Lecture.
These are combined with a number of important subgroup meetings and abstracts presentations, as well as a plethora of other events that will be useful and informative for cardiology professionals.
Prof Vincent Maher, outgoing President of the ICS, spoke with the Medical Independent (MI) about the line-up for this year's event, as well as some new initiatives that will enhance cardiology care in Ireland for the benefit of patients and the Society itself.
Collaboration
Prof Maher spoke first about the importance of the ICS collaborating with the Irish Atherosclerosis Society, Cardiac Clinical Physiologists, and the Irish Nurses Cardiovascular Association at the event, specifically its relevance for continuity of care and the importance of all cardiology professionals being on the same clinical 'page.' "From the time the patient comes in to when they get their final treatment plan, every step of the way, they are with an individual who is critically important," said Prof Maher. "If you go in and have an assessment done by, for instance, a nurse, they are triaging you to the right department, so their assessment of you is critical. If the cardiovascular technologist, for example, doesn't do their job well to record the information precisely and avoid any potential errors of measurement into the system… there is huge attention to detail involved in these tests. Without that precision and those highly trained individuals, you just can't have proper holistic management of that patient."
"In any type of management, you need a multidisciplinary team," he continued. "That's why I am so glad that this year the Society – which has always supported the cardiovascular nurses and the technologists to come together – will be able to do this. We couldn't have it last year or the year before, so we lost that section of the meeting because everything was online. But this is a great opportunity for us to come together and share our common interest, which is to look after our patients well."
Regarding the challenges posed by Covid to enabling these collaborations, Prof Maher was asked about the difficulties during his time at the helm of the ICS in ensuring the Society adapted and evolved. "I think we faced the same challenges as everybody else who was trying to do things online," he commented. "But with the support of various individuals involved in the online delivery of lectures and Zoom meetings, we have managed – I think more so than many other societies – to keep ourselves relevant and allow our members to communicate.
"So it has been a challenge, but I think we have surmounted that challenge by what may be the greatest level of communications in our history. Through Zoom, we have actually had greater levels of attendance at meetings. For some lectures, we have had up to 80, 90 or even in some cases 100 people attending online, so unprecedented levels of people were attending," he explained. "We have also managed to get international speakers to whom we normally would not have had access coming online, as well as collective groups such as joint speakers from the Mayo Clinic and all around Europe.
"So there have also been a lot of positives from the situation and a lot that we have learned about how to do things in a hybrid fashion. It was a challenge, and we all missed the face-to-face format, but I think we have done very well under the circumstances." He also explained that in the event that a potential attendee cannot make it to this year's event in person, some of the sessions may be available via pre-recordings.
Variety
Prof Maher also commented on the variety of topics on offer throughout the three-day meeting. "Cardiology has mushroomed in different directions because of the new advances in all areas, from imaging, to electrophysiology, to interventions, to prevention, from genetics to rehabilitation – so many areas have expanded. It's good when you have a single meeting with all of these people coming to the one venue with so much variety."
Prof Maher was asked about the difficulties, if any, posed by the pandemic in placing Irish cardiology trainees into international centres of excellence, with a view to bringing their enhanced skills home for the benefit of Irish patients. "Many of our trainees are now abroad – many of these positions were arranged pre-Covid," he told MI. "No doubt there are cases where Covid has delayed things because of circumstances around funding, for example, but it has generally continued as usual. We have been delighted to see more and more people going to centres in Europe, as well as to the US. We have seen a growing focus on people going to train in Europe, as opposed to just the UK and US, as has traditionally been the case."
As always, the quality of work for the Brian Maurer Young Investigator Award this year is exceptional, commented Prof Maher. "It's an extremely high standard," he said. "We have an amazing set of judges – we have the President of the American College of Cardiology, we have the President of the British Cardiovascular Association, the previous past-President of the American College, among others."
The annual Stokes Lecture will be delivered by Dr Bob Harrington, Professor of Medicine and Chairman of the Department of Medicine at Stanford University in the US. Dr Harrington was due to deliver the lecture before Covid prevented that from happening, but "he's a fantastic speaker and we are really looking forward to the topic", Prof Maher commented. Dr Harrington will deliver the lecture, titled 'Cardiovascular medicine as a data science'.
New registry
On his successor as ICS President Prof Pascal McKeown, Prof Maher said: "Pascal is a fantastic guy. He is an amazing academic, he is head of the School of Medicine at Queen's University Belfast, and I am handing over the baton to an excellent new President and I wish him every success. It's an amazing Council that we have put together – during my time, I have brought in an equal number of female cardiologists on the Council. That's great, and there are growing numbers of women coming into cardiology, and I am delighted about that too."
"During the year, we have also developed for the first time ever a strategic plan, and I will be launching that at the AGM," Prof Maher told MI. "This plan outlines five key areas that the Society will move in the direction of. They include education, corporate structure – these are areas that we already have, but we are also bringing in registry, advocacy, and research communications.
"We want to identify the extent of disease in the population by having a proper registry that will advocate for patients, and ensure we are totally aligned with research networks around the country. We held a meeting and brought back a lot of past-Presidents and key individuals to come up with this new strategic plan.
"In addition, a women in cardiology group has been established, and next year there will be a women-only cardiology meeting and we will be bringing out a booklet celebrating women in cardiology. Additionally, for the very first time, we have introduced a Fellowship in Cardiology.
"We see this kind of Fellowship in the US and Europe, but this is the first time we will be having it here. It's the highest honour you can get and it will be awarded to the people who have served the Society for a long time, such as Presidents and people who have made a major impact in Irish cardiovascular disease, such as in research areas and service development. Also, international friends of the Society, such as Presidents of other organisations who have supported Irish trainees abroad, and those who have been devoted to training in Ireland over the long term [are potentially eligible for the Fellowship]. We are looking forward to these initiatives being on show at the meeting in Cork."
Prof Maher concluded: "I think people who have been honoured with the Presidency realise the honour and the longterm commitment to always be supportive and contribute as best you can.
"The wellbeing of every patient in Ireland depends on the collective joint efforts of the people involved in multiple allied disciplines in cardiology – it's that collective effort that makes the difference, rather than any individual."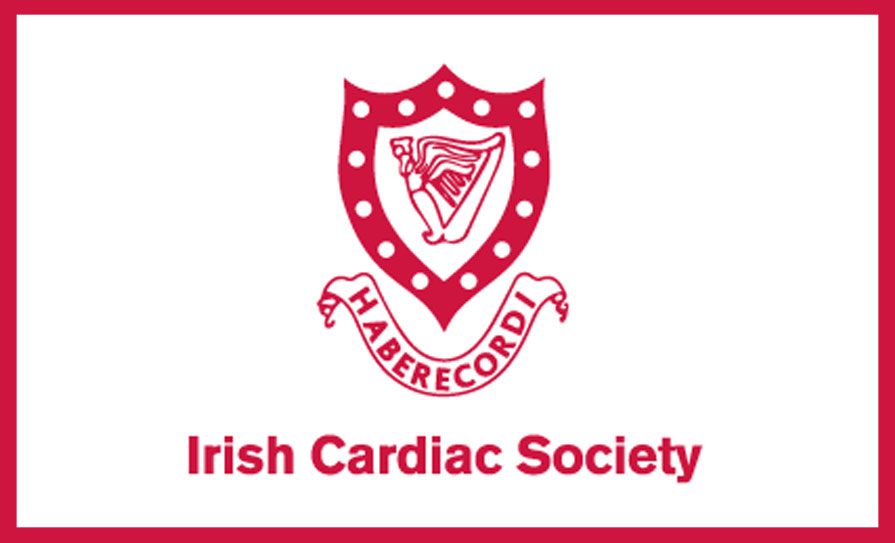 The meeting is approved for 10 CPD points, which will be issued to delegates after the event. Please direct enquiries to bdalton@irishheart.ie. Registration is available via www.conferencediary.ie using the PIN ICSAGM2022. For logistical information, please visit www.irishcardiacsociety.ie.