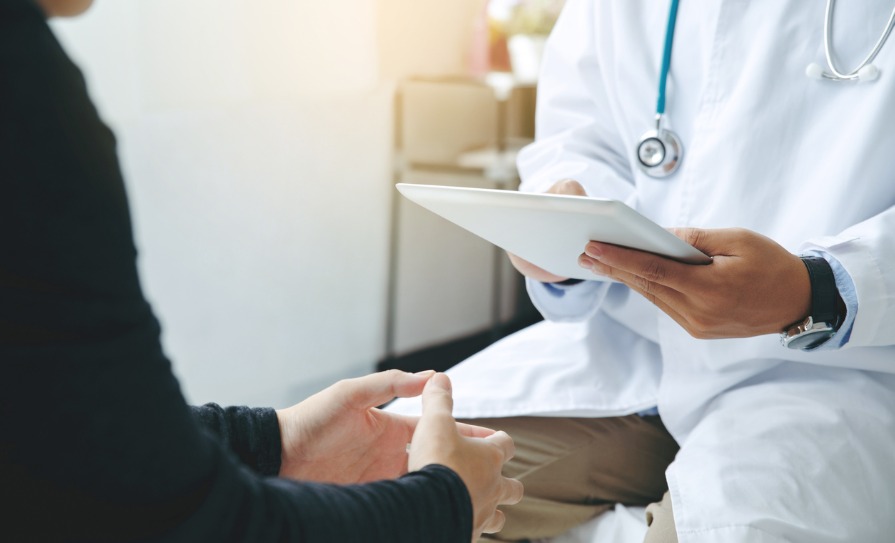 The management of metabolic complications associated with antipsychotic medications was discussed by Prof Brian O'Donoghue during his wider presentation on psychopharmacology in first episode psychosis at the College of Psychiatrists of Ireland Winter Conference.
Prof O'Donoghue, Consultant Psychiatrist, Dublin South East Mental Health Service and St Vincent's University Hospital, Dublin, spoke about antipsychotics with a lower propensity for weight gain as a first-line treatment, lifestyle interventions, and the early use of medication to manage metabolic complications.
He noted a multiple-treatments meta-analysis in The Lancet in 2013 (Leucht et al) that examined the propensity for weight gain according to antipsychotic medications used in schizophrenia. Olanzapine had the highest propensity, while clozapine (which is used for treatment-resistant schizophrenia) had the third highest.
"It is important to note that even, say, with aripiprazole, there is weight gain; that there is no second-generation antipsychotic that is weight neutral," commented Prof O'Donoghue.
A meta-analysis published in 2008 from Alverez-Jimenez et al found first-episode patients were much more susceptible to weight gain. Within three months, there was weight gain of 7-to-9 kilograms with olanzapine and 5-to-7 kilograms with risperidone. "So very rapid and significant weight gain," said Prof O'Donoghue. 
Promotion of best clinical guidance on selecting antipsychotic medications was an important strategy, indicated Prof O'Donoghue.
While working with the Early Psychosis Prevention and Intervention Centre in Melbourne, Australia, Prof O'Donoghue was involved in a randomised controlled trial of a physical health nurse intervention that aimed to increase the level of engagement with physical health interventions among young people experiencing first episode psychosis. The PHAstER study sought to determine whether the intervention would result in a lower proportion of clients gaining clinically significant weight (defined as greater than 7 per cent of body weight from baseline) compared to treatment-as-usual.
"The results were just published two weeks ago in the British Journal of Psychiatry Open, and unfortunately, the intervention wasn't effective. What we found was that after 12 weeks in the intervention group, 27 per cent of people had gained clinically significant weight compared to 34 per cent in the treatment-as-usual group, so no significant difference."
The follow-up at six months found 41 per cent of people in the intervention group gained clinically significant weight, compared to 44 per cent in the treatment-as-usual group. 
There was no difference in mean change in weight between groups after 12 weeks (2.6kg v 2.9kg) and six months (3.6kg v 4.3kg).
Approximately half of the people in both groups were treated with aripiprazole, an antipsychotic medication with a lower propensity for weight gain. "Only about 10 per cent in each group were on olanzapine," he outlined.
Lifestyle interventions were about behavioural change, which this took a considerable time to take effect, noted Prof O'Donoghue. "So my thinking behind this is we can't expect to address the metabolic complications with lifestyle interventions solely.… We do then need to… look towards medication to manage the weight gain."
A meta-analysis of 12 studies, published in BMC Psychiatry in 2016 (de Silva et al), found metformin resulted in a reduction in weight, BMI and insulin resistance, and was more effective in first-episode (as opposed to chronic) cohorts. It found metformin may be more effective in preventing weight gain before the onset of significant insulin resistance and thus shows more efficacy in antipsychotic naïve patients.
Prof O'Donoghue stated there was good evidence for using metformin, especially for patients on olanzapine and clozapine, but it also needed to be considered for people on other antipsychotic medications. In addition, where metformin did not work, consideration should be given to using other diabetes medications.
"I think sometimes there can be hesitancy to prescribe metformin on behalf of psychiatrists," he noted.
In summary, he said metabolic complications occurred rapidly after initiation of antipsychotic medication and lifestyle interventions were insufficient for prevention. Co-commencement of metformin should be considered.
Prof O'Donoghue also covered treatment guidelines and algorithms, and adjunctive treatments, during his presentation.