RCSI Medical Professionalism Conference, virtual, 8 April 2022 
Employers, associations, and regulators "must recognise their responsibility to create a work environment which is safer" for healthcare staff, heard the Medical Professionalism Conference 2022 hosted by the RCSI on 8 April. 
Prof Denis Harkin, Chair of Medical Professionalism at RCSI, said this recognition should start "with a decent employer agenda to make sure healthcare workers have job security, manageable workload, supports, education and career development and health and safety".
Speaking to over 800 delegates from more than 20 countries, Prof Harkin said the Covid-19 pandemic placed "an enormous strain on an already overburdened, understaffed and under resourced healthcare system".
He said the pandemic "has emerged to become the greatest health and societal disaster of our age".
"The human cost is pretty staggering: 6.1 million deaths worldwide, over 10,000 on the island of Ireland, amongst them many health and social care workers."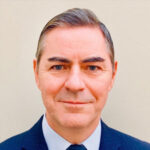 Prof Harkin praised the work of doctors and other healthcare workers, pointing out that the administration of billions of Covid-19 vaccines worldwide "must count amongst humanity's greatest achievements".
"Recently we have taken a moment to breathe, but we must now rally again to the even greater task to rebuild safer services to address the enormous backlog of delayed care," he said.
"The pandemic has exposed great inequalities in our health system and our society."
Prof Harkin referenced challenges such as the ageing population, increasing demand for healthcare, growing waiting lists, and workforce pressures.
He warned that for healthcare workers "under repetitive strain, even resilience" has its limits.
Also speaking about Covid-19's impact on the global health workforce, Mr James Campbell, Director, Health Workforce Department, World Health Organisation (WHO), said the strain on healthcare workers around the world was of real concern.
Mr Campbell said that the WHO believed that over 115,000 healthcare workers have lost their lives due to Covid-19.
"Data from over a hundred countries tells us that burnout, stress, anxiety, other mental health conditions, have accelerated exponentially… these stresses are creating more and more labour disputes and protests… the majority of these related to working conditions."
He noted that as "the world tries to vaccinate its population, less than 60 per cent of healthcare workers [globally] were vaccinated" up to December last year.
Mr Campbell added that the collective impact of these issues are now translating into "worrying trends" of staff turnover, attrition and exits across the global health workforce.