Irish Thoracic Society, Annual Scientific Meeting, 3-4 December 2020
This year's Irish Thoracic Society Annual Scientific Meeting, which took place virtually from 3 to 4 December, had a strong emphasis on Covid-19. Among the keynote speakers was Prof Stefano Nava from the University of Bologna, who addressed the meeting's Covid-19 session, during which he shared some learnings from the Italian hospital system.
Prof Nava analysed data from 670 consecutive patients referred to the pulmonology units in nine hospitals, which showed that the use of non-invasive respiratory support (ie, high-flow nasal cannula (HFNC), continuous positive airway pressure (CPAP), non-invasive ventilation (NIV)), was feasible and effective in treating these patients with an intubation rate of 27 per cent and a similar mortality rate.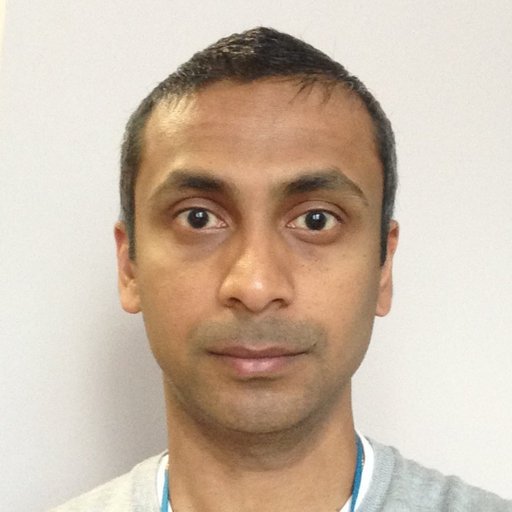 In terms of the Irish response to the pandemic, Consultant Respiratory Physician in St James's Hospital, Dublin, Dr Parthiban Nadarajan, spoke to the conference about an early discharge pathway initiated by the HSE for remote monitoring of patients with mild-to-moderate Covid-19.
This initiative was rolled out in many hospitals across Ireland, but Dr Nadarajan spoke specifically of the safety and feasibility evaluation of this early discharge pathway carried out at St James's Hospital.
Covid-19 has placed a "tremendous burden" on hospital bed capacity throughout the world, with entire healthcare systems being overwhelmed in some countries. The aim of this early discharge pathway was therefore to preserve beds for acute medical non-Covid admissions, reserve beds for moderate-to-severe Covid-19 admissions, maintain an outflow channel of beds for patients from ICU to prevent a backlog in the ICU, and reduce exposure of healthcare workers to in-house Covid-19.
The patients involved in this discharge pathway were given an oximeter to bring home with them and a monitoring app on their smartphone. This remote monitoring was for "well" Covid-19 patients – those who were not hypoxic and felt relatively well; patients were only suitable for early discharge if they had an initial oxygen saturation of over 94 per cent while breathing room air.
Patients then gave consent for medical staff to access their medical records, and they were given a patient information leaflet which explained what the pathway was, how to access the monitoring app and how to use the oximeter. The selected patients were then sent home with an oximeter and associated monitoring app where twice a day they could input their temperature, breathlessness score, and their pulse oxygen saturation was also recorded.
Dr Nadarajan highlighted to the audience that this early discharge pathway had to be safe and reliable. In order to ensure patient safety, both medical and IT staff had to constantly be on call in case the patient required medical advice or help with the app.
Patients were also given an emergency call number in case additional information was required or they began to feel unwell during the course of the supported discharge.
Additionally, the dashboard from the patient's monitor app is accessible and monitored by hospital staff. If a patient's saturation dropped below 93 per cent, the clinician on call would get a text alert informing them to call the patient for a rapid assessment over the phone.
Based on the dashboard and the patient call, the clinician would decide whether the patient should recheck their stats in half-an-hour, do another check-in via phone 12 hours later, or whether they should be readmitted to hospital.
Patients were put on this discharge pathway for 10 days. After this, if the patient was well, the oximeter was returned to the hospital or, if in the interim if they felt unwell, the patients were brought into hospital for a reassessment.
An important aspect of this early discharge pathway was that patients had to be able to self-isolate so that they didn't spread Covid-19 to their family members or housemates. Patients also had to be over 18 and have an email address and smartphone.
A retrospective analysis was carried out on the early discharge pathway to evaluate its safety and feasibility. 71 patients were enrolled in this programme between March and May 2020, including 26 males and 45 females.
The average age was 41. Only one of these 71 patients was a current smoker, and this individual quit as soon as they received the Covid-19 diagnosis. 59 out of the 71 participants were never smokers.
Only three out of the 71 participants were readmitted to St James's Hospital during this period. Two of these patients were readmitted for hypoxia on day eight and day 10, while the other patient was readmitted as their home situation was not suitable for home monitoring. There were also no deaths during this period, suggesting the pathway is safe.
The average length of stay in hospital for each of these 71 patients was 1.9 days. This is significant as it was estimated that without the early discharge pathway, all of these patients would have been in hospital for 14 days during the containment phase, meaning more beds were available for other patients in need. The average number of phone calls made to patients was 1.1 calls per patient.
It is hoped that in the future, this discharge pathway will evolve into an admission avoidance pathway, where well Covid-19 patients are assessed in the Covid hub and discharged from there, without ever setting foot into a ward.
Dr Nadarajan concluded his presentation by emphasising that the pathway is safe and does not compromise patient care. This was reflected by the low readmission rates and no deaths for mild-to-moderate Covid-19 patients.