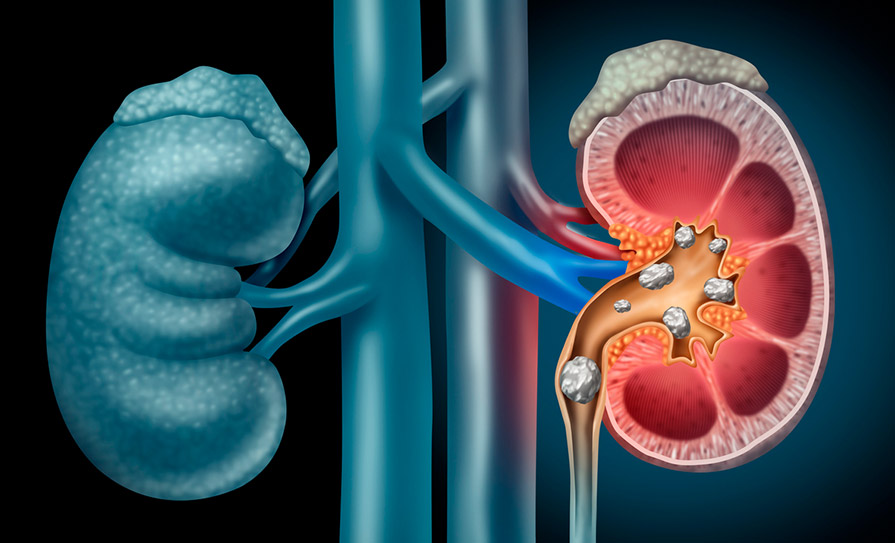 The INS Winter Meeting heard a presentation on rare kidney stone disease identification, treatment, and prevalence from Consultant Nephrologist at the Royal Free Hospital, London, Dr Shabbir Moochhala.
Dr Moochhala said kidney stones are "neglected, I think, from a nephrology point of view". He recommended a "quick screen of all patients" when they present with kidney stones.
Dr Moochhala also said it was important to determine the age of the patient when they got their first stone, the recurrence rate, and then a sample for testing to detect rare stones.
Genetic conditions can also cause stone formation; however, this only solves about 15 per cent of stones in monogenic conditions and 50 per cent of stones in polygenic conditions.
"It is not about just looking at genetics, it's not about looking at biochemistry, it's about looking at the patient," said Dr Moochhala.
Paraphrasing one of his mentors, he added: "When you look back at the history of tubulopathies and a lot of other conditions, a lot of these were discovered by… just old-style clinical medicine, looking at patients and categorising them, [and] understanding what's going on."
According to Dr Moochhala, "rare stones are really worth diagnosing" because they "are often treatable".
"And even if you don't make a rare disease diagnosis, by controlling them more or reducing the risk, you're helping the patients, [and] you're also diagnosing cardiovascular disease."
Knowing when to refer to a specialist is also important, Dr Moochhala added. He recommended referral in cases where stones develop under the age of 30, the stones are bilateral, it is a rare stone type, and there is unexplained chronic kidney disease.
Speaking to the Medical Independent, he said: "By giving patients a diagnosis [and] by enabling them to even self-manage sometimes, where appropriate, we can take the pressure off the health services by preventing them from having either episodes of acute kidney injury or stones," he said.
"That's really what it's about in terms of trying to reduce the number of acute attendances at hospital; that will help the patients and the health service."