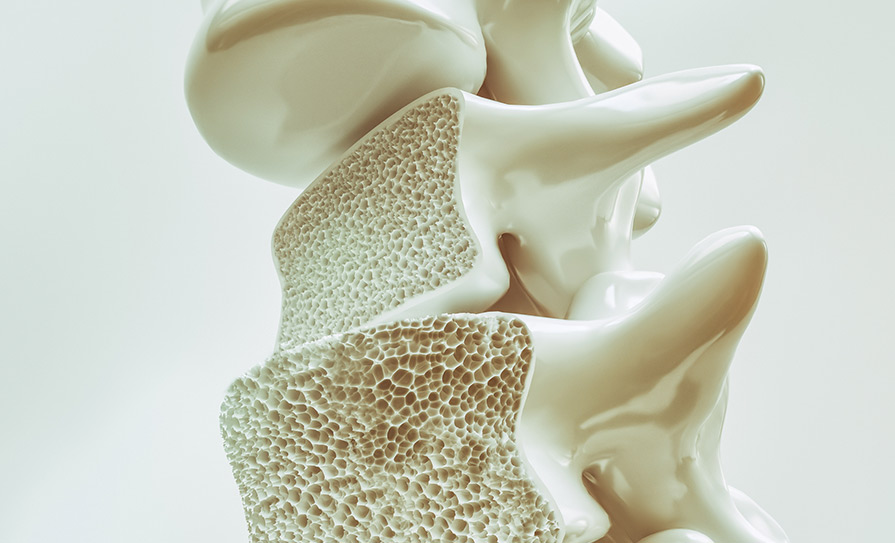 Osteoporosis is a major public health issue in Ireland that is not receiving adequate focus, with better screening approaches needed to diagnose patients early and prevent fractures, the Irish Society for Rheumatology 2023 Autumn Meeting heard.
Prof John Carey, Professor of Medicine at University of Galway and Clinical Lead for DXA, Osteoporosis and Metabolic Bone Disorders, at Galway University Hospitals, gave a presentation based on his poster research submission to the meeting. The research involved the validation of a novel osteoporosis screening tool (the DXA Map project).
An estimated 300,000-500,000 people in Ireland aged over 50 years have osteoporosis. Prof Carey cited international data showing that Ireland (2019) had one of the highest increases in total fracture costs in Europe since 2010. He said Irish data on fragility fracture rates are "a gross underestimation", with over 50,000 incident fragility fractures a year and an almost 50 per cent increase in fragility fracture public hospital bed days over a 10-year period.
This is a huge burden on Irish healthcare resources, taking up more bed days than many other diseases, he noted.
However, the condition is not receiving the attention and resources it needs, Prof Carey maintained. He called for the establishment of a national clinical programme and associated strategy on osteoporosis, saying it could dramatically increase early osteoporosis diagnosis, through actions such as rolling out screening recommendations for high-risk populations including postmenopausal women.
DXA scanning remains the gold standard test for diagnosing osteoporosis in Ireland. The HSE has funded wider access to this testing modality in recent years. However, there remains a need for more targeted screening and oversight of DXA testing to maximise diagnoses and resource usage, Prof Carey told the meeting.
He outlined the work of the DXA Map project, funded by the Health Research Board, to develop new osteoporosis screening/testing strategies to support the optimal use of DXA scanning and early osteoporosis identification using sophisticated technology underpinned by artificial intelligence.
The resulting DXA MAP tool incorporates diagnostic criteria, reference standards and visualisation approaches to support osteoporosis and fracture risk prediction, clinical interpretation, and clinical-patient communication.
A cross-sectional study to validate the new tool was carried out in the west of Ireland on 'healthy' patients referred for DXA scans, with promising results.
However, it now needs to be validated on other populations to acquire a more global significance, Prof Carey outlined. The project will shortly publish data on its validated results to date, and then make its screening tools widely available to clinicians, which could greatly improve the value of DXA scanning, he said. See https//dxa-map.com.