The national NCHD meeting at the IMO AGM called on health services to review on-call arrangements so that appropriate staffing is provided. The meeting agreed that such a review should be carried out every three years or sooner if required.
Speaking at the meeting on 15 April, radiology registrar Dr Aidan Coffey said on-call was the "worst part of work" for most NCHDs.
"You have the least support, and you have probably the sickest most complex patients and the most going on," said Dr Coffey. "In a lot of places, I feel anecdotally there are probably the same number of on-call doctors on at the weekend and at nights as there were 20 years ago, whereas we have a whole host of new treatments… that are available now that weren't available 20 years ago."
Meanwhile, the NCHD meeting called on the HSE and Department of Health to significantly increase the number of approved training places for NCHDs. In addition, all NCHDs should have a structured pathway to specialist practice and to the benefits of a training programme such as security of location and mentorship schemes.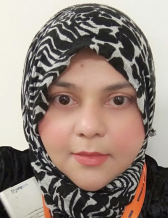 Dr Syeda Amna Azim, an NCHD in ear, nose, and throat services, said a career structure and pathway was required for all NCHDs to improve retention. However, she highlighted that the shortage of consultants was restricting the development of more training posts.
In a separate motion, the meeting recognised the need for fair and equitable access to internship and training schemes for international doctors who trained in Irish medical schools. Furthermore, it called on the Department of Health, the HSE and the postgraduate training bodies to allow international doctors who trained outside of Ireland, and who meet the standards and requirements, and hold stamp 4 status, to apply for higher specialist training. Recruitment of trainees should be based on open competition, merit, and transparency of process, the meeting agreed.