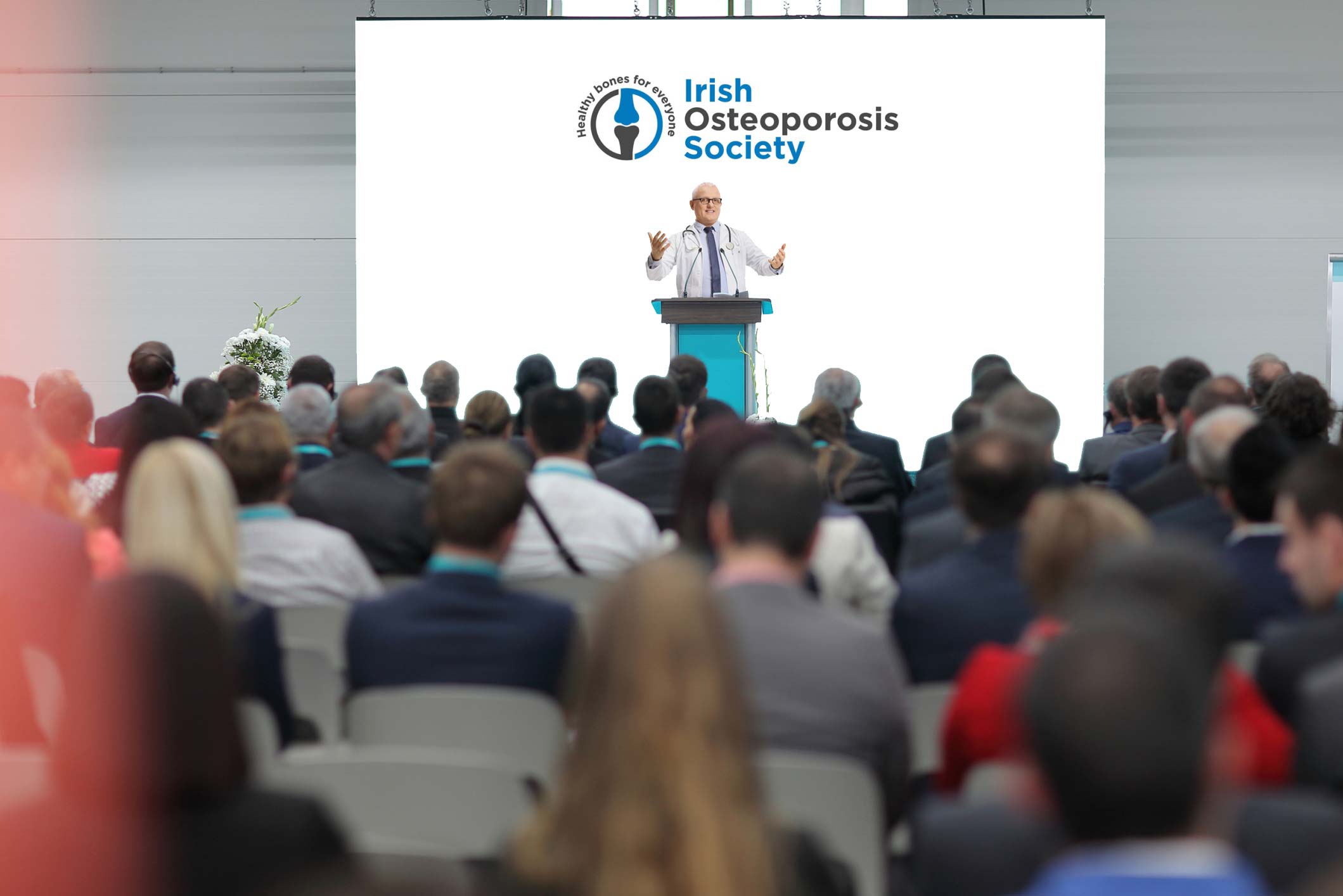 The Irish Osteoporosis Society (IOS) Annual Medical Conference for Health Professionals was held virtually on Saturday, 22 October.
The well-attended conference featured a varied range of presentations from expert speakers on topical issues relating to osteoporosis. 
President of the Society, Prof Moira O'Brien, told the Medical Independent she was delighted attendees could get updates in so many areas of bone health on the day. 
"Osteoporosis is the commonest bone disease worldwide, but it is preventable, and it is treatable [for the majority]," stated Prof O'Brien.
"Dr Kevin McCarroll spoke about the importance of normal vitamin D levels and parathyroid hormone on bone and the different issues that can arise.
"Prof Bernard Walsh discussed the horrendous secondary impact Covid-19 has had on people's bone health, including the increased risk of falls.
"I believe many people were shocked when they heard from [physiotherapist] Aoife Ni Eochaidh that 75 per cent of people with incontinence issues can reverse the problem [with pelvic floor training] and the other 25 per cent can improve the issue.
"Mr Derek Bennett spoke about the importance of not only fixing bone fractures, but increased diagnosis of osteoporosis by orthopaedic surgeons
"The presentation on denosumab by Dr Rosie Lannon clarified that patients on this treatment should not be put on 'drug holidays' from it, as unfortunately some patients have been told to stop/put on hold their osteoporosis medications for dental work to be done, which is placing these patients at risk of fractures."
Prof O'Brien also praised the presentation given by Prof Niall Moyna on exercise and chronic diseases.
"I graduated medical school in 1956 and I have been involved in sports medicine since the 1960s, and at 89 I am still working as an osteoporosis consultant.
"In my opinion Prof Niall Moyna's idea of health passports, for children, is by far the most ingenious yet simplest one that I have heard presented to date."
More information and resources on osteoporosis are available on the IOS website, www.irishosteoporosis.ie.