Priscilla Lynch presents a round-up of some of the most topical research presented at this year's ASCO Annual Meeting
Having irritable bowel syndrome (IBS) does not put one at increased risk of premature mortality, the ISG 2021 Summer Meeting heard. The last speaker of the day, Dr Kyle Staller, Gastroenterologist/Neurogastroenterologist Director, Gastrointestinal (GI) Motility Laboratory, Massachusetts General Hospital, Boston, US, gave a tour-de-force update on the latest approaches in IBS.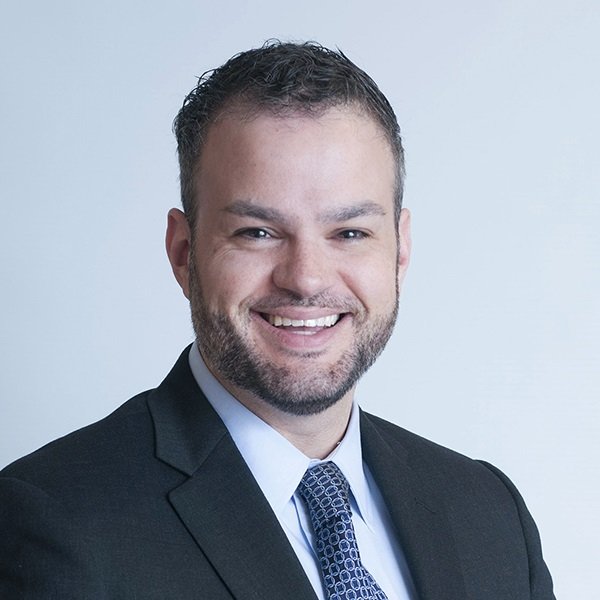 IBS affects an estimated 10-15 per cent of the population with substantial impacts on quality-of-life and work productivity, and is one of the most common presentations to gastroenterologists, he noted. Fear about the potential serious nature of bowel symptoms may underlie much of the explanation for seeking care for IBS, and the literature suggests that more than half of IBS patients fear that their illness will shorten their lifespan.
Despite clear diagnostic criteria, such as the Rome IV definition, which Dr Staller feels can be too strict, most clinicians consider IBS a diagnosis of exclusion, and over 50 per cent of patients with IBS will undergo colonoscopy at some point in their diagnostic workup given fears over missing something more serious like cancer. To address this issue, Dr Staller and colleagues used a nationwide Swedish histopathology register to conduct a matched population-based cohort study to examine the overall risk of death in individuals with IBS (over 45,000 people) undergoing colorectal biopsy compared to matched reference individuals. In a secondary cohort, they examined mortality in IBS patients without biopsy.
After adjustment for confounders, IBS was not linked to mortality (HR=0.96; 95% CI=0.92-1.00). Risk estimates were neutral when IBS patients were compared to their siblings. Underlying mucosal appearance on biopsy had only a marginal impact on mortality, and IBS patients without colorectal biopsy were at no increased risk of death (HR=1.02; 95% CI=0.99-1.06). There was no link to increased cancer-related death either.
"Now this is not scientifically ground-breaking, but what I think it tells us is that we need to spend more time focusing on what is the diagnosis, rather than what is it not, and what treatment options can we offer these long-suffering patients," Dr Staller commented.
In that regards, the recommended diagnostic approach in IBS should include faecal calprotectin testing in those with diarrhoea symptoms, Coeliac testing, for those due a colonoscopy; random colon biopsies to assess for microscopic colitis, and malabsorption bile acid testing, he said. Small intestinal bacterial overgrowth (SIBO) testing should be retired he said, based on the latest data, while routine colonocopy is unnecessary for those with standard IBS symptoms.
Alarm symptoms for further testing include iron-deficiency anaemia, blood in the stools, older age, unintentional weight loss, palpable abdominal mass, and family history of organic GI disease. Dr Staller shared interesting data showing the association between psychological conditions and symptoms (anxiety, early life trauma, etc), and the development of IBS and disease severity; and he reminded delegates of the biopsychosocial model (and brain/gut axis) of GI disease.
Regarding treatment, beyond motility agents, he cited data for gluten-free and FODMAP diets, which showed that FODMAP diets show good results in addressing symptoms, while probiotics are likely to provide some benefit with, on the whole, products containing Bifidobacterium (either alone or in a combination) showing good efficacy. Though he noted that the quality of data on probiotics remains inadequate and contradictory. While there is a lot of interest in faecal microbiota transplantation (FMT), it has shown mixed results to date "and it is not necessarily benign either", so the jury is still out, Dr Staller reported, adding that there is a lot more to learn about the role of the microbiome in relation to IBS.
Neuromodulators ("so off-label use of antidepressants like SSRIs") can have a role in some patients. Looking at non-pharmacological approaches for the treatment of IBS symptoms, Dr Staller said that cognitive behavioural therapy (CBT) and hypnotherapy have been shown to be effective in studies. "Of course, the problem in Ireland and the US is a lack of available therapists who are skilled in managing IBS." That said, he noted that there are new apps that provide CBT support for IBS symptoms with more in development.
For those with severe IBS symptoms, Dr Staller said "a multidisciplinary approach really targeting the brain/gut axis" is necessary, and commented that he is seeing a lot of younger females recently with significant symptoms and disability.
"Probably the best thing we can do for our patients is invest time upfront, and explain what's going on, what IBS is, with this visceral hypersensitivity, and allow them to understand about the abnormal brain signals in the brain/gut axis so they can start to believe in some of the treatments that may be most beneficial for them," he concluded.
Post-operative Crohn's disease
Meanwhile, speaking about preventing recurrence of post-operative Crohn's disease (CD), Dr David Kevans, Consultant Gastroenterologist, St James's Hospital, Dublin, said a carefully managed approach including regular disease monitoring and medical therapies for higher-risk patients can be effective in reducing the risk of further surgery.
He noted that the cumulative risk of surgery in CD is 33 per cent at five years and 47 per cent at 10 years, with disease recurrence being common. "Post-operative CD requiring another intestinal resection occurs in approximately 25 per cent of patients at five years. Therefore strategies to reduce post-operative occurrence are a high priority."
Challenges include that post-operative CD patients often experience a more severe course and have a history of failure of multiple therapies, and that the efficacy of CD therapies in these patients is understudied, Dr Kevans told the meeting. Furthermore, in these patients there is a discrepancy between clinical symptoms and endoscopic inflammation.
Looking at the data on a variety of therapies for post-operative CR recurrence, he said there is good evidence for nitroimidazole, 5-aminosalicylates, thiopurines, and anti-TNFs, but not for budesonide and probiotics, while the jury is still out on vedolizumab/ustekinumab. "It is also important to remember non-inflammatory mechanisms of GI symptoms like fat malabsorption, bile-salt mediated diarrhoea, IBS, vitamin deficiencies (b12), and small bowel bacterial overgrowth."
There are two key treatment strategies for these patients – early post-operative medical therapies based on
clinical risk factors, and endoscopy guided post-operative therapies. Studies have shown that smoking is a high risk factor, so smoking cessation advice is key, Dr Kevans noted.
Summarising his own approach for high-risk post-operative CD patients, he prescribes thiopurine or biologic therapy; nothing for low-risk patients, conducts an ileocolonoscopy at six-to-12 months in both low- and high-risk patients, taking a decision on introducing or stepping up therapy at that stage depending on results; and also performs faecal calprotectin testing six-monthly and repeat ileocolonoscopy at 24-months.