Irish Osteoporosis Society Annual Medical Conference for Health Professionals, 17 October 2020
Systematic, community-based screening of fracture risk in older women should be considered in an effort to reduce hip fractures, Prof Cyrus Cooper, OBE, President of the International Osteoporosis Foundation (IOF); and Professor of Epidemiology, University of Oxford, told the IOS conference. He quoted the results of the UK SCOOP study, which investigated whether community-based screening intervention could reduce fractures in older women, through a twoarm randomised controlled trial in women aged 70–85 years comparing the use of the Fracture Risk Assessment Tool (FRAX) with usual management. Treatment was recommended in 898 (14 per cent) of 6,233 women.
Use of osteoporosis medication was higher at the end of year one in the screening group compared with controls (15 per cent vs 4 per cent), with uptake particularly high (78 per cent at six months) in the screening highrisk subgroup. While screening did not reduce the primary outcome of incidence of all osteoporosis-related fractures (hazard ratio [HR] 0.94, 95 per cent CI 0.85–1.03, p=0.178), nor the overall incidence of all clinical fractures (0.94, 0.86–1.03, p=0.183), it reduced the incidence of hip fractures (0.72, 0.59–0.89, p=0.002). He said the findings show FRAX screening is potentially feasible and effective in reducing hip fractures. Prof Cooper discussed the IOF European guidelines for the diagnosis and management of osteoporosis, stressing the importance of checking bone turnover markers to verify compliance to bone resorption inhibitors after three-to-six months in patients prescribed these therapies.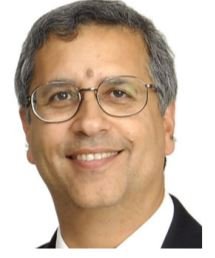 As per the guidelines, Prof Cooper said regular review and follow up is key in these patients and clinicians should consider continuing or changing treatment after three years for IV or five years for oral bisphosphonates; and if the patient has an incident fracture. In low-risk patients, the guidelines say to consider possible discontinuation for two years (reconsider yearly), but in high risk patients continue treatment.
Prof Cooper echoed previous speakers on the dangers of stopping denosumab (vertebral fracture risk) without an exit strategy involving replacement with bisphosphonates. He also discussed the risk of osteonecrosis of the jaw (ONJ) and the crucial need for very careful planning for dental work in osteoporosis patients on bisphosphonates to minimise ONJ risk. Both primary and secondary prevention of osteoporotic fractures should be a key goal for any clinician treating patients at risk of this disease, he said.
"In Europe all osteoporotic fractures combined number 3.5 million each year and cost around €40 billion. It is important to remember about 40 per cent are non-hip, nonspine, non-wrist sites," Prof Cooper said, highlighting the importance of collating and comparing international data and creating patient registries, such as the Irish national hip fracture database which shows that there is an average of 3,750 hip fractures annually. Meanwhile, discussing nutrition and bone health, Ms Marie Roddy, Senior Paediatric Dietician, Letterkenny General Hospital, Co Donegal, stressed the combined role of calcium and vitamin D in maintaining BMD. She pointed out that without vitamin D only 10-15 per cent of calcium is absorbed in the body. She spoke of how vitamin D insufficiency remains common in Ireland and the importance of supplementation, as well as promotion of dairy products from a young age. Ms Roddy noted how vegetarians and vegans, coeliacs, diabetics, and those with dairy allergies are at increased risk of having low BMD and the importance of highlighting this issue.