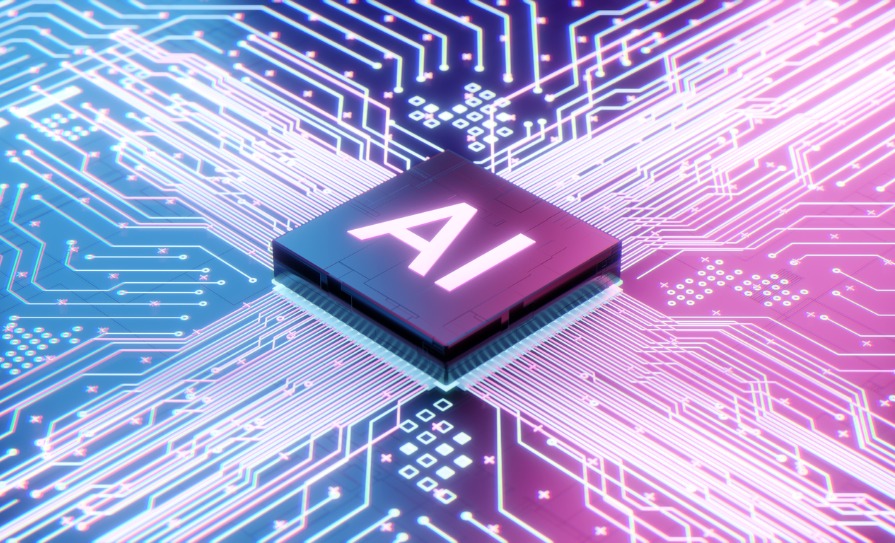 Doctors are in no danger of being replaced by machines anytime soon and some so-called 'game-changing' technological advances have been overhyped and still require a lot of refinement, delegates attending the 2022 ISG Winter Meeting heard.
The continuing rise of new technologies, including artificial intelligence (AI), in gastroenterology was a key theme of the meeting. A number of leading international and local experts gave critical overviews of a number of new technologies to assess if they are as useful as claimed.
'AI in colonoscopy – polyp detection and characterisation: Is it safe to leave or resect and discard?' was the title of a presentation by Prof Cesare Hassan, Associate Professor of Gastroenterology, Humanitas University, Milan, Italy, and a world expert on cancer screening.
Prof Hassan noted that humans were not designed to analyse 10,000 images in minutes like AI; are not good at spotting lesions ("we miss up to one-third of polyps"); or detecting changes in texture on flat mucosa ("we miss up to two-thirds of SSL neoplasia"); or differentiating between an adenoma and hyperplastic polyps.
Prof Hassan and colleagues have tested the predictive diagnostic value of AI against standard histology for diagnosing colorectal polyps in a major non-randomised real-life study. He outlined the key findings, which included that AI was equivalent to clinicians in lesion detection and to histology in optical biology.
However, while its "standalone performance is outstanding" in assessing images and it is effective in a controlled setting, AI did not improve screening outcomes.
"Its value was marginal," Prof Hassan said.
He added it is still very expensive, can be time-consuming, can create a false sense of confidence, and in real-life settings is simply not sufficiently impressive to date.
Prof Hassan said a lot of work remains to fine-tune its applicability. "AI is part of the solution to the problem of quality, but not the only one…. It helps you, it does not replace you."
Another speaker in this session, Prof Jeanin Van Hooft, Consultant and Chair, Department of Gastroenterology and Hepatology, Leiden University Medical Centre, the Netherlands, spoke about 'AI and digital medicine: From personalised medicine and improved risk stratification'.
Opening, she maintained that: "We need to remain critical. Garbage in, is garbage out, and that is very true about AI."
Prof Van Hooft stressed the importance of "training, validation, and testing" in any AI-based technology, noting that deep-learning algorithms need "huge amounts of data to be successful".
Prof Van Hooft showed how tiny images of different and unrelated items – chihuahuas and blueberry muffins – interspersed at random across a large grid look very similar to each other.
She also reported how a car safety system designed to brake upon detection of large animals, like deer running out quickly in front of the car, failed when rolled out in Australia where they were unable to identify and brake automatically for kangaroos. "If you train your system very narrowly, you cannot apply it to all," Prof Van Hooft commented.
She noted that some AI studies have been performed in the same geographical areas, which raises questions on wider applicability. Prof Van Hooft pointed out there are a lot of population variations in relation to disease risk and prognosis, and queried how do we incorporate all the potential variables into AI.
She showcased the data to-date on the application of AI in the upper GI tract in detecting cancerous lesions, risk stratifying, and predicting outcomes.
There have been positive results in the use of AI deep-learning systems in detecting neoplasia in Barrett's oesophagus and in clinical risk-scoring systems for upper GI bleeding.
Speaking to the Medical Independent, Prof Van Hooft said AI "needs a lot of fine tuning".
"In the beginning we were all very enthusiastic, but now I think we all see the pitfalls…. If we make guidelines and do articles, we really need to be critical. AI can really help us, but we have to stay very critical, look what's behind, look what type of population it [algorithm] includes, did it really do the proper training and testing, and then it can really be of great help."
The next speaker in this session was Prof Torsten Beyna, Head of Department of Gastroenterology and Therapeutic Endoscopy, Evangelisches Hospital, Düsseldorf, Germany, who discussed the viability of 'Motorised spiral enteroscopy in gastrointestinal diagnostics and therapeutics'.
Motorised PowerSpiral enteroscopy (PSE) is a further development of spiral enteroscopy to facilitate a less invasive approach to the small bowel, which he said has proven to be "feasible, effective, and safe".
Prof Beyna and colleagues have carried the first prospective clinical feasibility study into its usage.
It has demonstrated that PSE is effective for diagnostic and therapeutic antegrade enteroscopy and may compare favourably with traditional methods of deep enteroscopy in ease of use and procedural duration.