IMO AGM 2021, Virtual Conference, 17 April
An increase has been noted in people seeking help for general mental health problems and serious mental illness during the pandemic, the IMO AGM heard. Speaking during a session on mental health in the pandemic, Prof Brendan Kelly, Professor of Psychiatry, Trinity College Dublin, and Consultant Psychiatrist, Tallaght University Hospital, said a crisis such as Covid-19 would be expected to impact people's mental health.
"But it also has implications for mental illness that are becoming quite concerning," Prof Kelly added.
There had been an "upsurge in demand" for treatment for mental health issues such as anxiety, mild depression, and difficulty coping. "But also an increase in mental illness with quite severe mental disorders presenting as well," noted Prof Kelly.
"We certainly have more work to do in that area. My biggest concern is that around 90 per cent of these problems are dealt with in primary care, but the resource isn't strong enough there, or indeed in secondary care," he told the conference.
Prof Kelly said mild anxiety and mild-to-moderate depression can be treated in primary care, along with adjustment disorders and stress. Some cases of stress may be related to loss of loved ones during the pandemic. "Bereavement is very complex in Covid," according to Prof Kelly.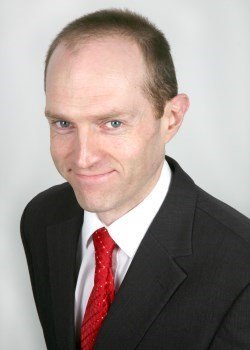 "Ideally these things would be managed in primary care and secondary care would deal with more severe disorders, of psychosis… The great difficulty is the resource in primary care is not sufficient, particularly in terms of primary care psychology services.
"I would certainly like to see that built up. In secondary care, there is a very low number of mental health care beds… it is around half the EU average." In terms of secondary care, Prof Kelly noted a rise in patients presenting with eating disorders.
"That is clearly an area that will need a lot more attention," he said. Prof Kelly also stated that the national self-harm programme, which has been rolled out across many hospitals, needed strengthening. He further highlighted the "clear evidence" of a link between Covid-19 infection and increased risk of a neurological psychiatric disorder. Dr Madeleine Ní Dhálaigh, a GP in Castlerea, Co Roscommon, said "a lot of people don't realise that there is no ring-fenced funding for mental health care in general practice". She said the lack of resources in primary care had been a "running sore" for many years.
"So then when we found ourselves in the middle of a pandemic, we were really in quite a bit of trouble." General practice had "seen a tsunami of mental health issues" since the onset of the pandemic. Dr Ní Dhálaigh explained that the varied presentations "came in waves". They included chronic illness issues; patients with intense anxiety of catching
the virus; stress impacting parents looking after children at home/home schooling; and a "massive increase" in children and teenagers presenting with mental health issues.
She noted the "reliance" on mental health services provided by the voluntary sector through organisations such as Jigsaw. Dr Ní Dhálaigh said it was time for "joined-up thinking and a proper strategy for primary care and mental health care packages".
In an interview with the Medical Independent in late 2020, outgoing IMO President and Longford GP Dr Padraig McGarry floated the concept of a structured patient management programme in general practice for mental health, along the lines of the programme introduced for chronic illness.
"It was always a hope that this (structured patient management programmes) would be expanded into further conditions down the road and we would encourage it to be considered favourably," he said in December.