Gathering Around Cancer, virtual meeting, 5-6 November 2020
The conference also heard a presentation from Prof Maeve Lowery, Consultant Medical Oncologist at St James's Hospital in Dublin, who provided an update on pancreatic cancer. Prof Lowery told the conference: "Most pancreatic cancers are unresectable at presentation, but a minority are amenable to surgical resection… in localised pancreas cancer. "We divide that into tumours that are clearly resectable, without any involvement essentially of adjacent vasculature, where one is confident that you could have a resection, based on high-quality imaging, [such as] MRI or CT. "Borderline-resectable is essentially a disease where there is abutment of the vasculature, less than 180 degrees' involvement of veins and no arterial involvement. Essentially, those are patients where you could probably [perform a resection] by up-front surgery, but there is a question around that, given the involvement of adjacent vessels," said Prof Lowery.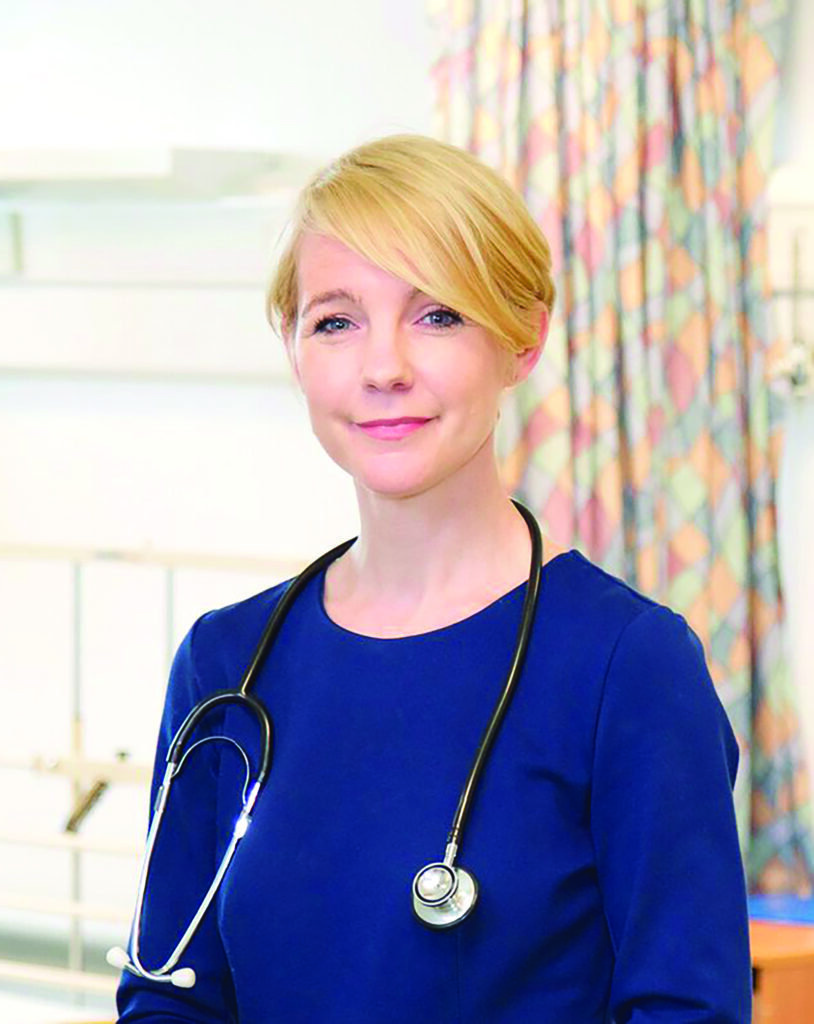 "Those are the locally-advanced patients and those are the patients in whom it's clear that their tumour is up-front unresectable based on the involvement of adjacent structures." These two types of pancreatic cancer "tend to get bundled together" in terms of clinical trials and data, said Prof Lowery, and this can cause some confusion regarding what treatment pathways to choose. She explained that approximately 20 per cent of patients have resectable or borderline-resectable tumours at presentation, while another 25 per cent may have locally-advanced disease. "It is important to get it right with these patients, as these are the patients where we have a very small cure rate at five years – approximately 5 per cent," she said.
Prof Lowery discussed adjuvant treatment for pancreatic cancer and said the median survival after up-front surgery is up to 17 months at best and most patients die from systemic rather than locally-recurring disease. "We know that adjuvant chemoradiotherapy does not improve overall survival in the adjuvant setting, but six months of adjuvant chemotherapy does significantly improve overall survival," she said. "However, up to almost 50 per cent of patients don't ever get adjuvant therapy, not because of these difficult surgeries – there are a lot of postoperative complications, and there is the problem of postoperative early recurrence in this disease, which is almost systemic at diagnosis." She provided an overview of trial data for the use of single agents and more recently, combination therapies. "We now know that combination chemotherapy is better than a single agent, and without having a detailed comparison looking at these [agents], Folfirinox seems to be associated with the best outcomes in those who are able to receive it, but also remembering that it is difficult to administer in the adjuvant setting and in a lot of patients, it won't be realistic to attempt," she explained.
She also discussed the advantages of neoadjuvant therapy for resectable disease, pointing out that as with any malignancy, earlier treatment of micrometastatic disease and completion of a sufficient period of systemic therapy is recommended. She added that it is also important to identify patients with aggressive disease, which may progress during treatment and who are unlikely to benefit from major surgery. "There is a need for a pathologic diagnosis before starting chemotherapy and there is not a need for that before starting surgery, and sometimes it is hard to get tissue from these patients," she said, adding that if a patient is jaundiced, this can delay the commencement of treatment. There is also the issue of toxicity, said Prof Lowery, which can affect patients during treatment and potentially delay a resection.
"However, there has been a move towards neoadjuvant therapy for this disease in the last decade and more recently, we have some randomised data, which is difficult to obtain in the neoadjuvant setting," she added. Prof Lowery concluded by providing an overview of studies that suggest promise for the future of treatment for pancreatic cancer and added that there is evidence to suggest that biphasic cyclic peptide improves drug delivery in pancreatic cancer. "There is some potentially encouraging data to come, perhaps in the next years, but currently, our incremental improvement is limited to small subgroups of genetically-selected patients and trying to refine our neoadjuvant-adjuvant strategies for the localised disease population," she told the conference.