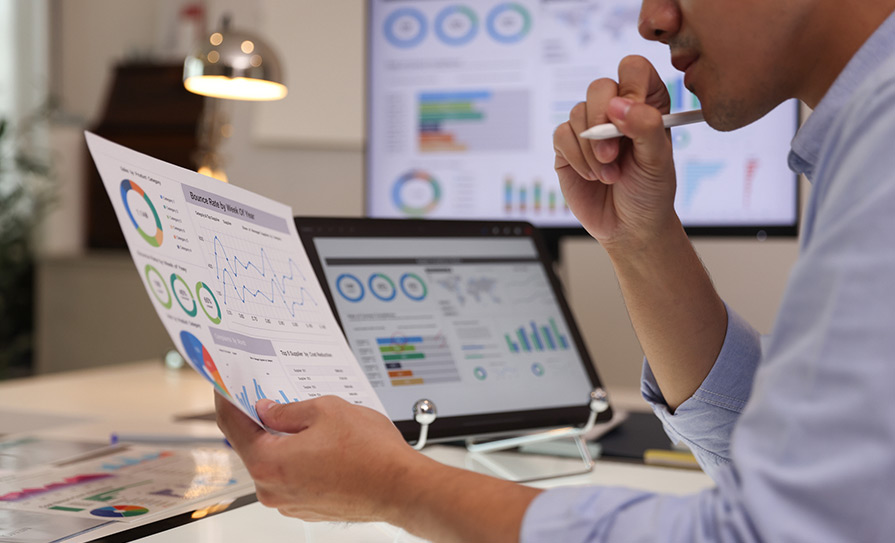 The need for cardiologists, and doctors in general, to develop "skills in data analytics, including AI [artificial intelligence] and machine learning", was highlighted by the winner of the Brian Maurer Young Investigator Award (BMYIA) 2023 at the recent Irish Cardiac Society (ICS) Annual Scientific Meeting and AGM.
Cardiology trainee, Dr Alicja Jasinska Piadlo of the Cardiovascular Research Department, Craigavon Area Hospital, and the School of Computing Ulster University, won the award for her research entitled 'Mapping the landscape of heart failure – lessons learnt using machine learning'.
The research aimed to conduct an analysis of the landscape of heart failure (HF) in Northern Ireland, and the factors impacting on prevalence and mortality, through application of various machine learning techniques to HF datasets.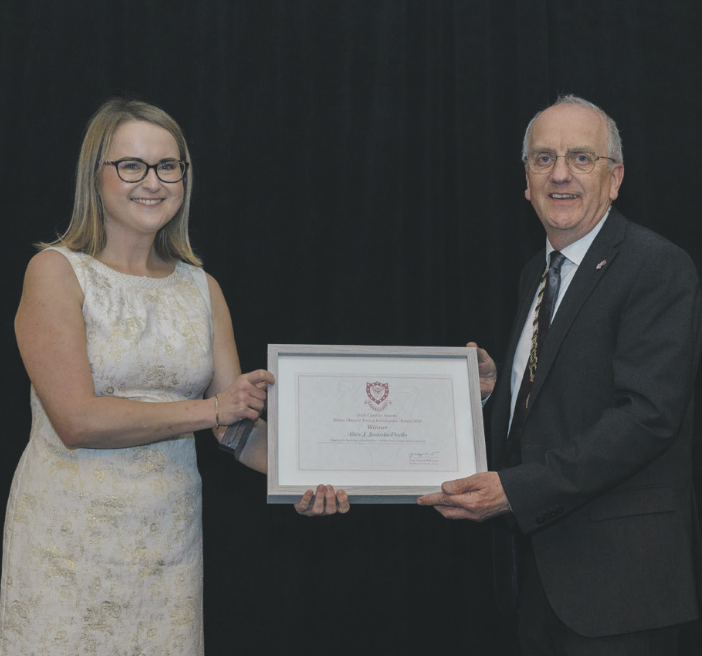 The method included a systematic literature review of machine learning application to HF, exploratory data analysis of open source epidemiological and government data, and supervised and unsupervised machine learning used for clustering and mortality prediction.
During her presentation, Dr Jasinska Piadlo told the conference that the incidence of HF is increasing in Northern Ireland, where 9,000 patients are diagnosed with the condition every year.
She told the well-attended Friday afternoon session
(13 October) "it is widely known that data science and digital technologies are crucial" to the provision of modern cardiology care, and that "this has been supported by multiple-policy papers". Dr Jasinska Piadlo noted that her award-winning research found there "is a need for clinical, expert involvement in data science projects".
"Our results indicate an urgent need to increase access for non-cardiology teams to specialist heart failure services and expertise, in both inpatient and outpatient settings," she told ICS members.
"Clinicians should aim to develop skills in data analytics, including AI and machine learning, because data can save lives, and we should drive the change with data."
In the subsequent questions and answers session, Dr Jasinska Piadlo highlighted the "role of patient reported outcomes in terms of the success of machine learning". She said that patient input was "absolutely vital".
While her research indicated how important machine-learning and other technology was to the future of cardiac care, Dr Jasinska Piadlo added there were lessons that the medical education system needed to take on board.
"We just really need to make sure that we all really understand the value of data," she said.
"In medical schools I think statistics should be taught every single year."
She said in the future the technology would not replace the human doctor, "but those that don't understand it [the technology] will be replaced".
"I like to look at it as a tool – it is a tool that will make me a better clinician. It will never replace me, but it will definitely help me."
The Brian Maurer Young Investigator Award is aimed at promising young investigators, to encourage and promote quality and original research in cardiology. The award is named in honour of the late Dr Brian Maurer, who was President of the ICS from 1988 to 1990.