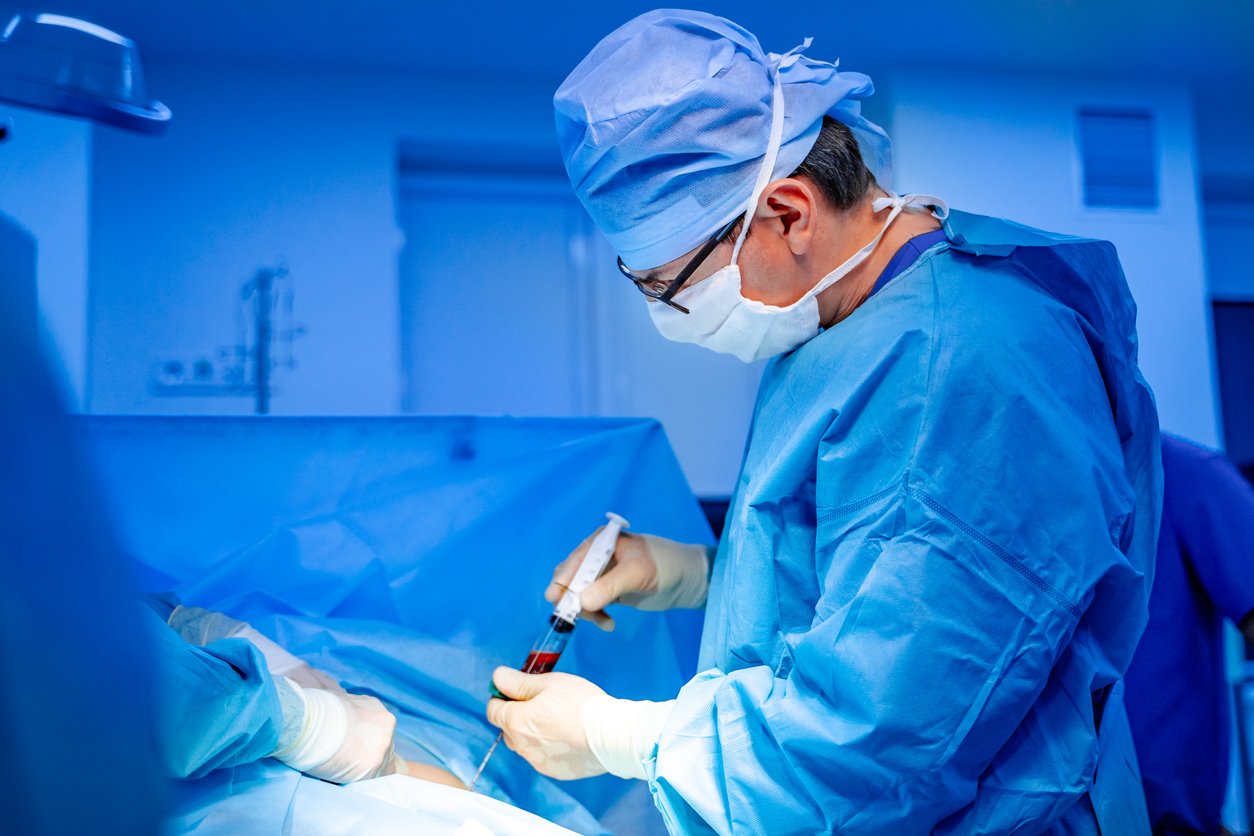 Stem cells operation. Health care concept. Surgeons team working. Bone marrow transplant operation. Plasma in syringe. Selective focus. Medical room background.
Irish Society for Rheumatology Spring Meeting, Virtual, 13 May 2021

In his presentation at the ISR Spring Meeting titled 'Primary bone marrow oedema syndromes', Dr Sanjeev Patel, Consultant Rheumatologist at King's College Hospital, London, provided a comprehensive overview of a topic whose significance has been under-appreciated in the past. Bone marrow oedema is a non-specific finding on an MRI arising from the replacement of marrow fat by material with H+ ions in water form. The term bone marrow oedema was first used in the absence of other appropriate terminology. However, Dr Patel noted that the terminology continues to be ill-defined and overlapping today.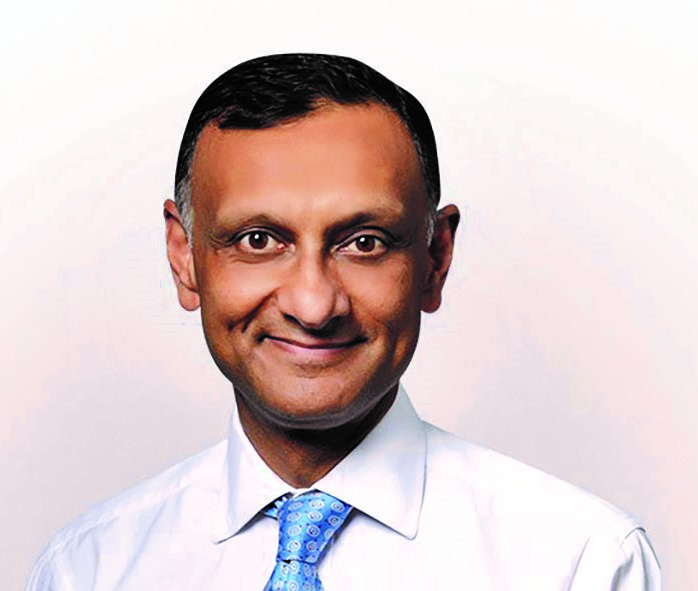 Primary bone marrow oedema is a bone-based pathology, while secondary bone marrow oedema is a joint-based pathology, different to osteonecrosis. Whereas osteonecrosis results in permanent, irreversible damage, bone marrow oedema can be treated. Dr Patel provided a hypothesis of aetiology, but stressed that is uncertain, as is the epidemiology. It is, however, more prevalent in adults, with no reported gender difference. It tends to appear on the lower limbs and predominantly on the hips, followed by knees, and then the feet. Further, there is an association with pregnancy, but not with osteoporosis.
Patients present with spontaneous onset musculoskeletal pain that is exacerbated when weight is put on the affected area. Examination reveals irritability in the affected joint with specific findings in each of the three most common affected areas. When it comes to diagnosis, Dr Patel explained that primary bone marrow oedema involves a diagnosis of exclusion, starting with excluding joint-based pathology and a number of other conditions. He shared a 'tapping test', which he has found useful in practice.
In this simple test, the affected joint is tapped at each of the four quadrants and the shockwave generated results in pain. This is useful because with primary bone marrow oedemas the joint can look, feel, and manoeuvre normally. The quadrant, which experiences the most pain, will be in line with the MRI findings. The usefulness of the tapping test, Dr Patel continued, extends to monitoring improvement and resolution of the condition to avoid repeated MRIs.
The treatments used in primary bone marrow oedema syndromes include analgesia, steroid injections for synovitis, bisphosphonates to reduce bone turnover, the use of statins to improve blood flow and surgical decompression, although Dr Patel noted that the literature is not robust on all of these areas. Removing weight from the joint in question, followed by graduated weight-bearing after recovery, is a key part of the treatment, he added.