The Gathering Around Cancer 2021 conference also heard from Prof Ray McDermott, Consultant Medical Oncologist, St Vincent's University Hospital, who presented a 'Renal cancer update' and provided an overview in the evolution of kidney cancer treatment over the years in Ireland and beyond.
"The biggest issue today is choosing which doublet to use in treatment," said Prof McDermott, "and in the future, it may be about choosing which triplet to use. The biggest question people ask at the moment is, 'should I be using an immunotherapy (IO) doublet, or a TKI [tyrosine kinase inhibitor]/IO doublet?'" Prof McDermott provided the attendees with an overview of data from a range of trials and outlined the efficacy of a variety of different combinations, depending on the patients' disease status and typical response rates. "The nice thing about an IO doublet – and we
also know this from other diseases – is that if you get a complete response, that response may translate into a cure," said Prof McDermott.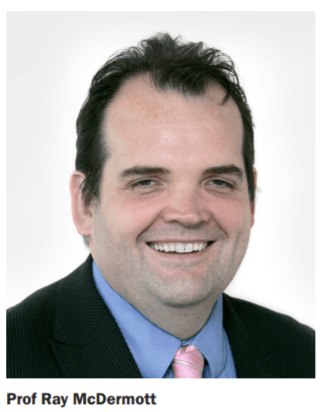 "The thing to remember about this combination is that the toxicity is mainly based around the first few months," he added. "If you can get through the first three months of the doublet, basically the toxicity is from the single-agent IO, which is very manageable."
He described the various drug combination options that were studied in clinical trials, as well as the durability of their response rates and benefits, including in patients who had undergone a nephrectomy. "For the first time ever, we are seeing a benefit for adjuvant therapy in renal cancer, so much so that we are hoping to open a study with MSD on pembrolizumab and an alpha inhibitor versus pembrolizumab alone for patients following resection of high-risk disease," said Prof McDermott. "This is not yet licensed in Europe or the US, but as it has been granted priority review in the US, I would anticipate it will be licensed early next year."
Summarising the data, he told the conference: "Adjuvant pembrolizumab post-nephrectomy demonstrated a statistically-significant and clinically meaningful improvement in DFS [death-free survival] versus placebo, although additional follow-up is planned for the key secondary end-point of overall survival.
"The benefit was consistent across subgroups, including the M1 NED [no evidence of disease] population, potentially extending the use of pembrolizumab to these patients. Although the number of participants who had partial nephrectomy was small, DFS benefit was consistent in this population, the safety results were in line with expectations, and no new safety signals were observed. Pembrolizumab is a potential new standard of care for patients with RCC [renal cell carcinoma] in the adjuvant setting."
Prof McDermott also stressed that the combination given to each patient as first-line therapy should be based on individual patient characteristics, including the distribution of disease and what the next step in the treatment plan is. "Most patients are not going to be cured by whatever treatment we give them, but if you have a relatively low burden of disease and they don't need an immediate response, I think the immunotherapy doublet up-front is a nice option. That potentially gives them the option of getting off treatment with a good quality-of-life."