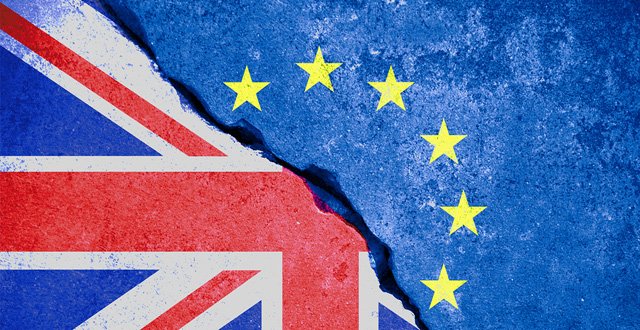 The implementation of Sláintecare is threatened by uncertain economic waters
Although the Sláintecare plan was published over two years ago now, progress on its implementation has been slower than anticipated.  Now, a number of macroeconomic uncertainties further threaten the successful roll-out of the plan to transform the Irish health system.
On the international stage, concerns are increasing about the effect of trade wars on global economic growth. As a small, open economy, which relies heavily on trade, Ireland is more susceptible to the effects of a global slowdown than many other countries. In addition to this, recent attacks in Saudi Arabia have led to an increase in world oil prices, which may also affect Ireland both directly and indirectly.
Domestically too, there are risks evident. A recent Central Bank Economic Letter raised concerns about the persistence of relatively high levels of Government debt, which make the public finances particularly vulnerable to future economic shocks.
One possible such shock, as highlighted by the Central Bank, would be a reduction in corporation tax receipts, on which the Exchequer has become over-reliant, according to the Irish Fiscal Advisory Council. (In 2018, corporation tax accounted for a record 18.7 per cent of all tax receipts.) Indeed, the latter body has also cautioned that some of these receipts may be transitory and should not be relied upon in the longer-term budgetary plans.
However, the biggest threat to the Irish economy at the moment is undoubtedly Brexit, over which there is still much uncertainty. What is certain, however, is that under any Brexit scenario, the Irish economy will not be as healthy as it would be in its absence.
ESRI forecasts suggest that, in the short-run (two years' post-Brexit), GDP in Ireland will be between 0.6 per cent (with a deal) and 2.4 per cent (with a disorderly no-deal exit) lower than it otherwise would be, while in the long run (10 years post-Brexit), it will be between 2.6 per cent and 5 per cent lower. Brexit is also forecast to have a dampening effect on other economic indicators, such as disposable income, employment, average wages and the public finances.
This will have implications for the funding of the Sláintecare plans, which require significant increases in both capital and current spending over the 10-year horizon. Indeed, already Budget 2020 is predicated on Brexit negatively impacting the public finances, and will therefore be cautious in terms of spending increases.
In that context, it is worth noting that the Sláintecare proposals envisage an increase in public health expenditure of €2.8 billion per annum by year 10, compared with starting levels, over and above the natural increase in expenditure arising from demographic changes and medical inflation.
Some of this increased current expenditure would be required to expand capacity in the medical workforce. For example, the Health Service Capacity Review forecasts a need for a 48 per cent increase in the primary care workforce if the reforms are implemented in full, while the Sláintecare Report itself anticipates a need for a 20 per cent increase in consultant numbers.
Ironically, if Brexit were to adversely impact the State's ability to hire more medical staff, it would come at a time when many such staff would likely become available as they choose to leave the UK. Given that Ireland is competing in a global marketplace for medical manpower, with international skills shortages predicted, such opportunities may not arise very often.
On the capital side too, any economic headwinds could limit the State's ability to invest in crucial infrastructure, as envisaged in the National Development Plan, under which €10.9 billion has been earmarked for health projects between 2018 and 2027, including hospitals, primary care centres, long-term residential facilities and facilities for those with mental health issues and disabilities.
If the required investments are not made in the public healthcare system, then it will be more difficult to reform it as outlined in the Sláintecare Report, as investment and reform need to go hand-in-hand. It will also reduce the extent to which people will shift from private to public healthcare. In this context, Sláintecare envisages a reduction in the number of people with private health insurance, as well as reductions in, or removal of, some user charges for public health services.
However, at the same time as demand for private healthcare may be maintained by any reduction in investment in the public health system, should Brexit and/or the other risks mentioned above have a negative impact on public health spending, these risks may also negatively affect people's ability to afford private healthcare, or co-payments for public healthcare, presenting challenges for many households.
Given the risks to the economy, both domestic and international, it is likely that some difficult decisions will be required in the coming years. However, the Irish health system needs investment and sooner would be preferable to later in this regard, as any delays will only further increase the challenges for the sector.