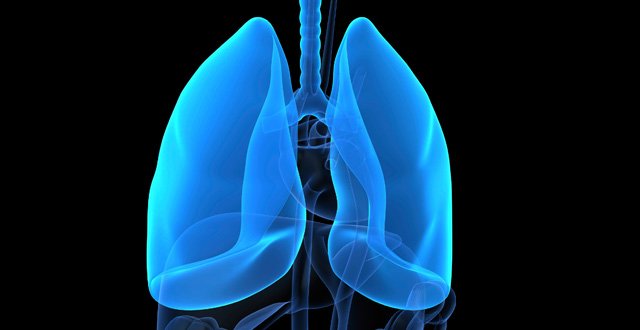 Scleroderma patients potential candidates for lung transplantation
Patients with pulmonary complications of scleroderma, who are failing medical therapy, are potential candidates for lung transplantation, the recent Irish Thoracic Society Annual Scientific Meeting heard.
Dr Colin Rutherford of the Irish National Transplant Centre added that extensive pre-treatment screening is required to carefully select appropriate candidates most likely to benefit from transplantation and to optimise patients prior to listing.
There is conflicting international data and variable worldwide practice, the meeting heard. However, guidelines are currently under review by the International Society for Heart and Lung Transplantation (ISHLT) with the aim of producing consensus guidelines next year.
Dr Rutherford said that scleroderma is a complex, multisystem autoimmune disease with significant heterogeneity. With improvements in the treatment of renal disease, pulmonary manifestations are now the leading cause of death, and account for 60 per cent of deaths in these patients.
However, lung transplant offers patients with end-stage scleroderma pulmonary disease a potential therapeutic option for improved survival.
"And this is true for both scleroderma associated interstitial lung disease and pulmonary hypertension," said Dr Rutherford.
He highlighted that while survival following lung transplant continues to improve it lags behind other solid organ transplants with a medium survival at 6.7 years when all indications are combined. Scleroderma remains a relatively controversial indication for lung transplant worldwide, as concerns remain over short- and long-term survival due to the multisystem nature of the disease.
"Given the conflicting data, international practice is widely variable," said Dr Rutherford.
He highlighted that ISHLT registry data showed that connective tissue disease accounted for 464 lung transplants (0.9 per cent) from January 1995 to June 2018.
Extensive pre-transplant work-up by the multi-disciplinary team is required to ensure appropriate patient selection, given the potential impact of complex and often severe non-pulmonary manifestations of scleroderma, he said.
These pre-transplant assessments include that the patient has normal renal function, willing and able to participate in pulmonary rehabilitation, and tolerance to immunosuppression as well as numerous others.
In terms of international data, a 2015 US retrospective study between 2005 and 2012 collected information of over 3,000 patients with pulmonary fibrosis, 230 patients with scleroderma and 200 patients with hypertension. The authors found that scleroderma-associated interstitial lung disease (SSc-ILD) was associated with a multi-variable adjusted, 48 per cent relative increase in the one year mortality rate compared to other ILD.
Dr Rutherford also highlighted 2016 research by Maria Crespo and her group in Pittsburgh, which demonstrated no significant difference in survival between scleroderma and pulmonary fibrosis following transplant (66 per cent vs 58 per cent five-year survival, p= 0.249, median follow up 5.31 years).
Most recently, a European, multi-centre observational cohort study of 90 patients with scleroderma who received a lung transplant, was carried out.
"This showed a one-year survival rate of 81 per cent and five-year survival of 61 per cent," said Dr Rutherford. "It appeared that a combination of female sex and PAH was associated with poorer survival, but the authors held that this wasn't significant enough to prevent these patients from proceeding to transplant."
This year, Ireland celebrated its 250th transplant and it looks to be the busiest year on record for transplants, the meeting heard
Between September 2015 and July 2019, a total of seven patients with a background of scleroderma underwent lung transplantation in the Mater Misericordiae University Hospital Dublin.
"Some 71 per cent were female and 71 per cent received a single lung transplant," he said.
The median age at the time of transplant surgery was 65 years (50-to-68 years), and median BMI at the time of listing was 24kg/m2 (range 19-to-28).
"Oesophageal dysmotility and subsequent gastro-oesophageal reflux disease requires careful assessment given the potential link with bronchiolitis alterations post transplant," Dr Rutherford said. "All of these patients underwent multi-modality investigations pre transplant."
These investigations showed that of the six patients receiving 24-hour pH manometry, four were abnormal with an average DeMeester score of 36.8. Five patients had a Barium swallow and one had an oesophagegastroduodenoscopy.
"Unfortunately international standardisation and guidelines are currently lacking with regards to absolute and relative contraindications to transplant," he said.
Five patients remain alive and under active follow-up, and the 12 month survival rate is 71 per cent. The average FEV1 at follow-up was 82 per cent with no evidence of acute cellular rejection or chronic lung allograft dysfunction.
While there were no episodes of acute renal crises, all patients have subsequently developed chronic kidney disease, with an average serum creatinine of 153mmol/L.
"Two patients had significant surgical wound dehiscence requiring prolonged VAC dressing, which has since resolved. One patient had significant digital ischaemia and ulceration post-operatively," Dr Rutherford outlined.
All patients remained on dual therapy for reflux disease, but no patient has required surgical fundoplication for reflux. One patient had prolonged gastroparesis post-transplant, which took several months to resolve.
In terms of other potential treatment options, the 2019 SENSCIS trial has shown that nintedanib may be able to reduce the rate of progression of scleroderma associated ILD.
Rituximab is also becoming more prevalent in use for significant ILD associated with scleroderma and small observational studies have shown positive outcomes compared to standard therapy alone.
Dr Rutherford hoped that the RECITAL randomised controlled trial, due to be published in November 2021, would provide more information on this.
"Both of those treatments I would see as complementary to transplant assessment, potentially delaying the need to transplant, or extending the transplant window," he said.