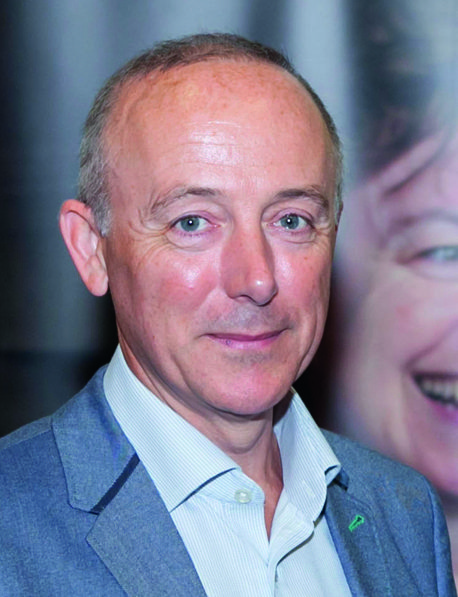 Prof David Kane (NCPR Lead 2015-) & Ms Grainne O'Leary-CEO Arthritis Ireland
The new HSE National Model of Care for Rheumatic and Musculoskeletal Disorders document was officially presented to the Irish Society for Rheumatology (ISR) at its 2018 Autumn Meeting in Naas.
Prof David Kane, National Clinical Lead of the National Clinical Programme for Rheumatology, and Consultant Rheumatologist at Tallaght University Hospital, Dublin, made the presentation. He also officially presented the document to patient support organisation Arthritis Ireland at the meeting.
The model of care has had a long gestation period taking seven years to complete, with Prof Kane taking over the reins from former National Clinical Lead Prof Oliver Fitzgerald in 2015 to oversee the finalisation of the document, which received input from a large multidisciplinary stakeholder group.
The new model of care for rheumatology and musculoskeletal (MSK) disorders aims to ensure that every rheumatology and MSK patient is seen, assessed and treated by the right person in the right place and in the timeliest manner.
It notes that Ireland has one of the lowest ratios of rheumatologists-to-population in the EU, but when implemented, the model of care will bring service provision for arthritis and allied conditions in Ireland in line with evidence-based practice and international standards of care.
The document foreword acknowledges that currently, the delivery of care to these patients is largely limited by deficiencies in resources, including staffing and infrastructure in the specialty across both primary and secondary care, and by the absence of clear management guidelines and integrated care pathways.
These deficiencies have led to significant access issues, with lengthy waiting lists and delays in assessment, diagnosis and treatment for rheumatology and MSK patients. The document also points to the predicted dramatic increase in the prevalence of rheumatic and MSK disorders in the next decade due to an increasing and ageing population.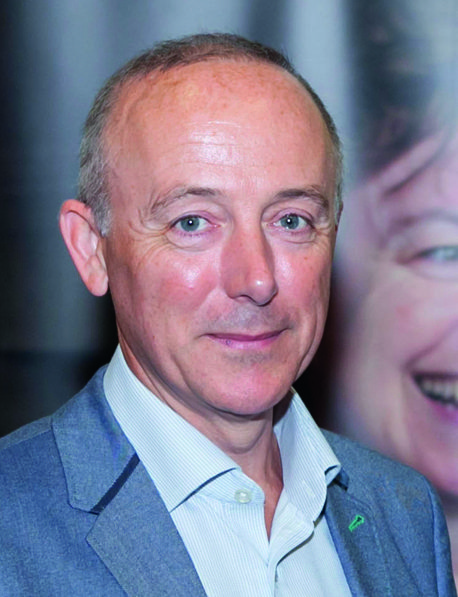 The "ambitious and achievable" model of care envisages expansion of rheumatology services in a 'hub-and-spoke' model of tertiary centres operating within six rheumatology networks as per the HSE Hospital Group structure, integrated with primary care services through the HSE's Community Healthcare Organisations (CHOs). "This will provide co-ordinated care and uniform standards of service delivery for patients across the networks and across primary, secondary and tertiary care, which is supported by the development of clear referral protocols, pathways and therapeutic standards," the document states.
Key secondary care waiting list targets outlined by the model include the reduction of all rheumatology referrals to under six months within a year's time, and to under three months within two years. It also wants to allow 'fast-tracking' of early inflammatory arthritis and systemic disease to reduce waiting times for such urgent referrals to under two weeks within a year's time.
Staffing wise, the model wants to increase consultant rheumatology time by 40 per cent within a year, through taking all rheumatology consultants off general internal medicine call and by appointing new rheumatology consultants (double the current numbers). It also seeks to increase multidisciplinary team staffing — only one third of the recommended nurse specialists and occupational therapists are in place nationally — and to further develop the scope of team members to increase their care and management of rheumatology and MSK patients.
The model also proposes a number of value solutions, such as the development of national guidelines for the use of biologic medicines, including biosimilars; a review of usage of drugs within the GMS, in particular those where efficacy is unproven; the introduction of a fracture liaison programme, including a falls risk assessment; measures to reduce MSK-related disability costs to the State; and the reduction of 'did not attend' rates in rheumatology outpatient departments to 12 per cent, as per national targets.
In a nutshell, the model recommends an integrated approach across primary and secondary care, which encourages the development of an appropriate role for all members of the multidisciplinary team within the model.
Current rheumatology manpower and service deficits are highlighted throughout the document and will have to be addressed for the model's implementation. "While some of the costs involved could be met through identifying inefficiencies within the system, it is without doubt that investment, both in staffing and in infrastructure, will be required to facilitate the implementation of this model of care and in shaping future rheumatology services," Prof Kane and Prof Fitzgerald wrote jointly in the foreword to the document.
Speaking to the Medical Independent (MI), Prof Kane said the National Programme for Rheumatology plans to have an official launch for the model of care shortly and they have asked Minister for Health Simon Health to officiate. "We now have consensus on what we would see as optimal quality metrics in rheumatology and also consensus on what we would need to achieve those and it is clear there is a well-recognised deficit in the numbers of consultant rheumatologists, specialist nurses, physiotherapists and other allied health professionals needed to deliver rheumatology care to the standards that Ireland needs."
He said the next step is to get support to implement the model of care, with two strands already on the way to being successfully implemented. These include the roll-out of specialist physiotherapy access and advanced nurse practitioners in rheumatology, with 23 in training. "They will see patients at a high level, equivalent to a doctor, thereby expanding our capacity, so consultants can see newer and more acute patients and that will help with the waiting lists. Though ultimately we need more consultants, and we are aiming to get it up to one per 79,000 of population, which is the UK equivalent," Prof Kane told MI.
An economic analysis of the costs of implementing versus not implementing the model will now go ahead, he confirmed, which should take about a year, though he stressed this should not delay the implementation of the document's proposals.
In addition, the Programme is also now working on the development of clinical guidelines and treatment pathways for a number of rheumatic diseases, Prof Kane said.