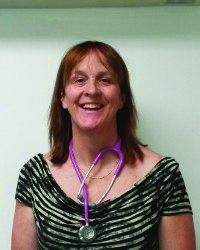 President of the Irish Society for Rheumatology (ISR) Dr Sinéad Harney speaks to Catherine Reilly about the Society's upcoming Spring Meeting and crucial issues affecting the specialty in Ireland
Presidential profile
Dr Sinéad Harney has succeeded Dr Sandy Fraser as President of the ISR.
Dr Harney graduated from University College Galway in 1994 and did her specialist training in rheumatology and general medicine in Dublin.  She completed her training in Oxford in 2005 and was awarded a DPhil by thesis titled 'Major Histocompatibility Genetics of Rheumatoid Arthritis'. She was appointed to a Consultant Rheumatologist post in Cork University Hospital in 2005 and has worked there since. She completed a Masters in Sports and Exercise Medicine in University College Cork in 2007.  Her research interests include the genetics of inflammatory arthritis and occult cardiovascular disease in rheumatoid arthritis and she has over 90 publications.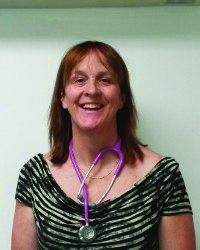 DLeading the charge for rheumatology
The molecular and cellular pathogenesis of autoimmune diseases, and the reality of physician burnout, will be among the diverse topics presented at the upcoming Spring Meeting of the Irish Society for Rheumatology (ISR) on 23 March in Kilkenny.
The Spring Meeting is a key event in the calendar of the ISR, which organises and hosts regular platforms and conferences allowing members to present and hear updates on clinical and scientific matters. The organisation of this year's Spring Meeting has been led by Consultant Rheumatologist Dr Maurice Barry.
The event will be preceded by a meeting of the Clinical Advisory Group of the National Clinical Programme for Rheumatology, whose Clinical Lead is Prof David Kane. The specialty has witnessed some improvements in provision of allied healthcare professionals in recent years, but manpower and infrastructural issues still loom large, according to ISR President Dr Sinéad Harney.
Dr Harney says there is approximately one consultant rheumatologist per 125,000-200,000 population, whereas it should be one per 80,000, suggesting a doubling of numbers, at the least, is required.
However, there has been a "welcome" recent expansion in specialist nursing provision and musculoskeletal physios, says Dr Harney, a Consultant Rheumatologist at Cork University Hospital (CUH).
"There has been a small consultant expansion in Sligo, Galway, Kerry – other than that there has been very little. We are well below the European average and lack of consultant manpower is a huge issue," she tells the Medical Independent (MI). Around 90 per cent of rheumatologists in Ireland also provide a general medicine service, which restricts their availability to manage rheumatology caseload.
There is also lack of access to day beds for infusions and this greatly hampers rheumatologists' ability to treat patients in a timely fashion. The State has been "remiss" in its funding of rheumatology infrastructure, according to Dr Harney.
"In our hospital, since I arrived 13 years ago, there have been no infrastructure investments [in rheumatology]… we got one infusion centre we share with six other departments, funded by industry and other than that my patients are on a waiting list to come in for infusions and we have to admit people overnight for infusions … so the lack of HSE infrastructure has been probably the biggest problem."
Drug developments
One of the most anticipated talks at the ISR Spring Meeting will focus on the molecular and cellular pathogenesis of rheumatic and autoimmune diseases. This presentation will be delivered by Prof Georg Schett, Professor at Cytokine Signalling Forum, University of Erlangen, Germany.
Prediction of remission is a topic of huge interest to the specialty and their patients.
"I think predictors of remission is really important if we are going to be using expensive drugs; if you don't need to use them, you don't need to use them, if you do need to use them, you should. I think the right drug for the right patient at the right time is the panacea."
Drug development in rheumatology "is unrecognisable now from what it was 25 years ago when I started", notes Dr Harney. She says a positive feature of the Irish health system is that access to high tech medicines is "better than most places – so our patients get access to drugs quite quickly and that doesn't happen everywhere, and as a result, people do better".
One of the most interesting and recent drug developments has been licensing in Ireland of oral Janus kinase (JAK) inhibitors for treatment of RA, namely baricitinib (Olumiant) and tofacitinib (Xeljanz).
"[JAK inhibitors] have been used in the States quite extensively, but we have very little clinical use in Ireland so far and they got into the EULAR [European League Against Rheumatism] guidelines for the management of RA [as a second-line treatment] very quickly," notes Dr Harney. "They are of particular interest."
Biosimilars is another emerging area. CUH has a biosimilars group chaired by Consultant Rheumatologist Dr Gráinne Murphy "and in principle we are going to be introducing biosimilars over the next year with inherent cost savings".
According to Dr Harney, "some of our colleagues across Ireland have been introducing them gradually, so I think they are here to stay… ".
The plan at CUH is that biosimilars will be introduced with physician autonomy as a precondition, such that clinicians would employ their clinical judgement on a case-by-case basis in deciding on their use.
"So it is not going to be imposed by the hospital, but it is going to be advocated by this committee," outlines Dr Harney. In the UK, she adds, designated nursing staff have had a key role in educating patients on biosimilars "and we would need staff to do that here as well, so hopefully that would happen".
Vaccinations
Another interesting presentation focusing on vaccination will be delivered by Dr Kevin Winthrop, Department of Infectious Disease, Oregon Health and Science University Infectious Diseases, US.
Often patients with autoimmune conditions on disease-modifying antirheumatic drugs do not take up recommended vaccination and this issue requires further awareness-raising.
"They should have a vaccination against the flu every year and vaccinations against pneumonia every five years…
"We are trying to improve awareness, and we have it on our letter going out from the department [in CUH]. There is increasing awareness on that and I think we are improving because we are certainly focusing on it."
An important area of focus among Irish rheumatologists is cardiovascular risk in RA patients. Research is being led by Dr Miriam O'Sullivan, Our Lady's Hospital, Manorhamilton, along with Prof John Carey in Galway University Hospitals and involving Dr Harney at CUH.
The research is part of a wider EU initiative.
"It is basically about the necessity to think about people's cardiovascular risk, treat the treatable risks and also acknowledge and increase public awareness of the risk, that rheumatoid arthritis is an independent risk factor for heart disease and you could probably say the same for psoriatic and ankylosing spondylitis," adds Dr Harney.
Meanwhile, physician burnout is a "really relevant" topic for the profession, says Dr Harney, and a presentation on the matter will be delivered at the Spring Meeting by Dr Paddy Barrett, Consultant Cardiologist, Blackrock Clinic, Dublin and founder of My Heart Health.
Also on the agenda will be opportunities for graduates in the UK and a focus on 'problems with the 2016 ASAS/EULAR recommendations for management of axial SpA', as outlined by Prof Nemanja Damjanov, Professor of Internal Medicine, Head of Clinical Department, Institute of Rheumatology, Belgrade, Serbia.