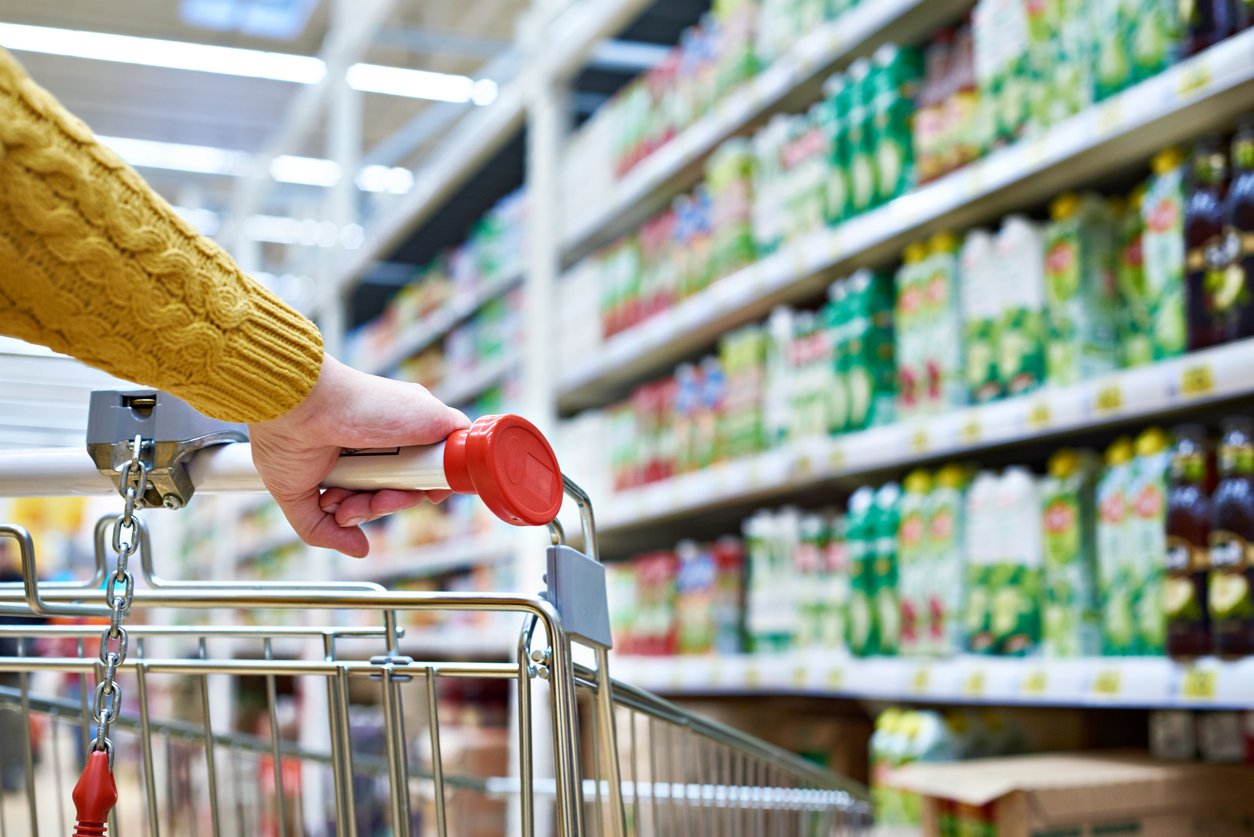 Buyers hand on shopping cart in store shelves
Greater understanding of the role played by food marketing and changes in food processes is required in order to help reduce the rise of overweight and obesity in Ireland, a leading professor in marketing has claimed.
According to Dr Norah Campbell (Phd), Associate Professor of Marketing at Trinity Business School, intense marketing and lobbying efforts used to promote processed foods are contributing to the increasing prevalence of obesity worldwide.
In her presentation to delegates, entitled "How marketing and the food lobby trigger population obesity and what medical professionals can do about it", Dr Campbell suggested that obesity would continue to increase unless efforts to raise awareness among the public about how clever marketing and behind the scenes lobbying activities are directly impacting food choices.
She spoke about how food products are operating in a highly competitive environment and, because of this, are advertised to consumers in attractive, convenient and seductive ways. Some food products, she explained, have shifted in recent decades from being minimally-processed and processed to ultra-processed, with the latter including agents, such as emulsifiers, sweeteners, dextrose, glazing, and hyper-potent proteins, for example.
"These [ultra-processed] foods are nutritionally inferior to processed and minimally-processed foods…. There is overwhelming epidemiological evidence of an association between ultra-processed food consumption and an increased risk of morbidity," said Dr Campbell.
She highlighted how companies invest hugely in consumer research and technology in order to gain information on consumer behaviour, responses to products and purchasing.
Greater research is now emerging on whether or not so-called 'hyper palatable foods', can be addictive, she advised.
"Hyper palatable foods are foods that are in rich in some combination of fat and sugar, or fat and salt or sugar and salt. What has been shown is that these combinations of ingredients in their potent forms can affect neurocircuitry and neuro-peptide neuro transmitter systems such that in general the message to the brain is that it needs more food," Dr Campbell stated.
These foods, which we are encouraged to gift ourselves as 'treats', are "subjectively delicious" and difficult to stop eating, she said.
Dr Campbell encouraged doctors to engage in "marketing and public relations literacy building" and to inform themselves of the powerful lobbying landscape in Ireland.