Chair of the IMO Public Health Committee Dr Ina Kelly outlines the importance of public health medicine
Public Health is "the science and art of preventing disease, prolonging life and promoting, protecting and improving health through the organised efforts of society" (Acheson, 1988) and public health medicine is the branch of medicine that specialises in the numerous medical aspects of public health.
Doctors specialising in public health medicine diagnose population health problems and our health interventions are to work across the life course to prevent ill health and health inequalities and to maximise the effectiveness, quality, safety and sustainability of health services.
Public health medicine is considered so important for the health of the population that a substantial part of the specialty's function is mandated by legislation, both national and international. This is important to maintain national and international health security from global risks such as highly pathogenic infections, but it covers many other aspects of public health. The GDPR 2018 makes specific provision for this essential public interest service too.
Because the remit of public health medicine is so broad, individual specialists may focus on one or more particular domains of the service.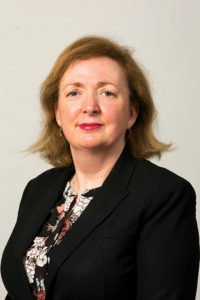 Health protection is the 'emergency department' of public health, dealing with the investigation, surveillance, prevention and control of infectious disease and providing public health risk assessment and medical advice on non-infectious hazards. It is demand-led, sensitive to population increases and immediate.
It is urgent, as delays not only put the affected patients at risk, they put their families and the wider community at risk of avoidable outbreaks of infection or exposure to hazards. Timely, effective prevention and control can minimise the demand on GP and hospital care, for example from seasonal influenza. The statutory health sector climate change adaptation plan due in autumn 2019 will include protection of the population from health impacts of climate change. Public health medicine contributes to emergency planning and response for all hazards, and leads on biological hazards.
Health improvement is an essential prevention part of public health medicine. In line with Healthy Ireland, public health physicians contribute to health improvement by actions such as: Surveillance and monitoring of diseases and their risk factors; critical review of evidence, especially relating to behaviour-related risk factors; advocacy for decision-makers to carry out changes that will make the healthier choice easier; and ensuring that health inequalities are minimised and that health is considered across all Government departments when policy changes are being made and Health Impact Assessment. Population screening services are important public health measures and specialists in public health medicine will be very willing to take an increasing role in Ireland's screening services, as was recommended by the Scoping Inquiry into Cervicalcheck in 2018.
Health service improvement is an analytical, advisory and developmental part of public health medicine. Specialists in public health medicine assess population health status and healthcare needs, depending on the context of the health service planning need. Based on their assessment, specialists can then provide public health medical advice and leadership towards addressing the population and service needs. Specialists in public health medicine in the National Cancer Control Programme (NCCP) are integral to working "with health service providers to prevent cancer, treat cancer, and increase survival and quality-of-life for those who develop cancer, by converting the knowledge gained through research, surveillance and outcome evaluation into strategies and actions" (NCCP).
Health intelligence involves gathering and analysing health information to develop the knowledge base for making the decisions required to improve the health of the population. It is an integral part of all of public health medicine. In addition, the Health Intelligence Unit (HIU) drives safer, quality services by "capturing and utilising knowledge to support decision-making to improve the health of the population" (HIU).
The work of specialists in public health medicine goes beyond what is described above, including supporting the operational side of the HSE to organise and deliver high-quality, safe and cost-effective services; evaluating how well the HSE is achieving these goals; advocating for those individuals and groups that are less well served, and endeavouring to ensure that all levels of society are provided with a fair and equitable service, ie, moving towards health justice for all.
Return on Investment (ROI) for public health interventions has been measured at 14-fold. Examples of cost-saving public health medical services include:
Quality and patient safety.
Control of antimicrobial resistance and healthcare-associated infections.
Health technology assessment.
Chronic disease prevention.
Health service planning.
Child health service development.
Public health medicine has contributed to important successes in Ireland, such as the smoking ban, excellent childhood vaccination rates, and low tuberculosis rates in recent years. However, the impact of prevention is not really felt until it fails.
Public health medicine aims to provide evidence-based and independent advice to influence and advocate on social, health and environmental policy. In fact, most facets of society can contribute to better health and public health medicine aims to get health into all policies as standard practice across Government.