What is "wellness"? Is it a new-fangled concept or one with ancient roots? Is this generation the first to positively describe a state of wellness, as opposed to simply not being ill? And how can we achieve wellness, rather than simply avoiding the various pitfalls and disasters that lie in our paths? For all the talk about wellness over recent years, what should we actually do in our lives in order to be truly well?
Too often, books about wellness, balance, and happiness provide advice that is impossible to follow. We read about people who renounce their humdrum lives, leave their jobs, train in esoteric yoga practices and live in remote mud huts, surviving on spiritual enlightenment alone, supplemented by occasional home-grown vegetables.
We hear of individuals who spend two hours meditating every morning, eat only fruit that falls naturally from trees, and exist in states of sustained bliss: Only wanting what they already have, savouring every moment, and enriching their relationships to the point of utopia.
But, of course, all of this just makes us more unhappy. It is impossible, impractical and thoroughly dispiriting. Many of us quite like certain aspects of our humdrum lives, struggle with even the simplest yoga manoeuvre and derive real joy from foods other than organic vegetables and fruit that falls naturally from trees.
In other words, most of us need practical advice about realistic strategies to achieve greater wellness in our day-to-day lives. Happily, Prof Jim Lucey provides precisely this kind of guidance in his splendid new book, A Whole New Plan for Living: Achieving Balance and Wellness in a Changing World. Most of the public are familiar with Lucey's professional work, media appearances and previous books, including In My Room, The Life Well Lived, and, with Gerald O'Mahony, Understanding Psychiatric Treatment.
Lucey is Clinical Professor of Psychiatry at Trinity College Dublin and a Consultant Psychiatrist at St Patrick's University Hospital in Dublin. He has over 30 years' experience in clinical and academic psychiatry.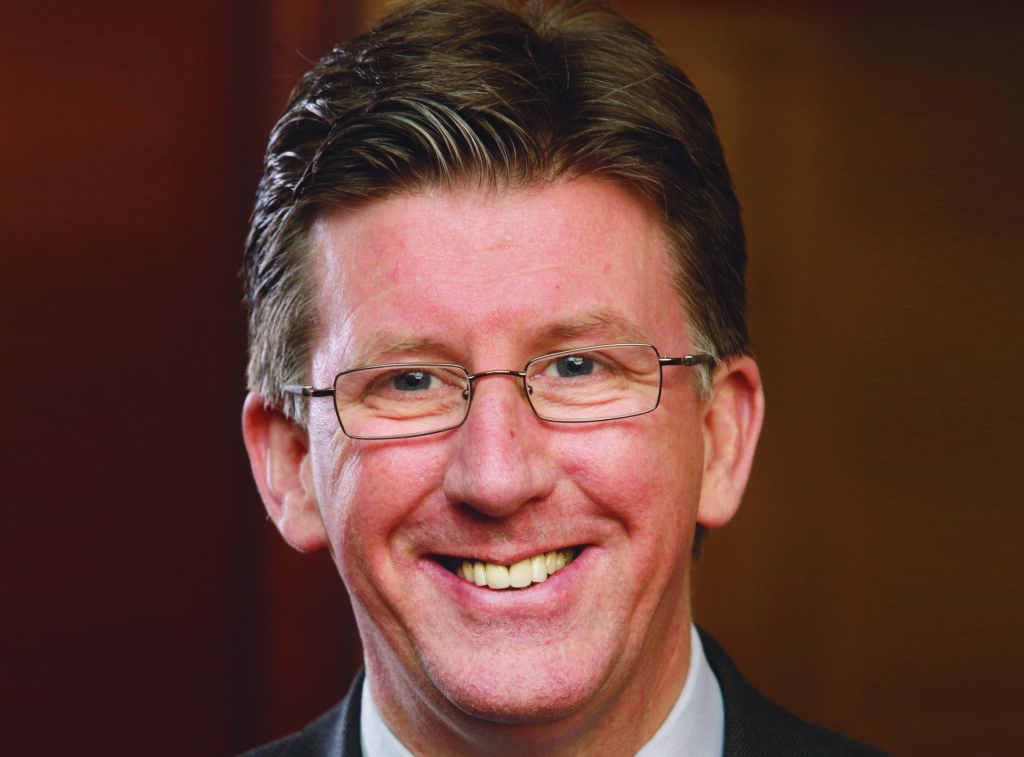 Lucey's new book manages the rare feat of retaining a sense of idealism and aspiration, while keeping its advice well within what is achievable for most people, without leaving our lives behind, renouncing material things and heading for a hermitage in the Himalayas. This is a valuable achievement indeed.
Lucey outlines 10 "steps" on the path to wellness and balance, starting, very sensibly, with "understanding wellness" as step one. Lucey takes a reassuringly broad approach to wellness, embracing physical, financial, occupational, environmental, intellectual, social, emotional and spiritual health. He then moves on to step two, which involves establishing paths to wellness and looks at eating, sleeping, exercising and reducing inflammation.
The other eight steps in the book explore a range of related areas including, most interestingly, "the social determinants of health", which are often ignored in books about wellness. Too many such volumes focus excessively on the individual and neglect the dense social networks of which we are part. Lucey does not make this mistake.
Lucey is also very good on "what to do when balance is lost", acknowledging that there will be wobbles along the path, ranging from the minor to the serious. Again, Lucey is wise enough to avoid the utopian and frankly incredible vision outlined by some books about wellness. We must acknowledge that there will be bumps on the road, and Lucey is especially good on this aspect of his chosen topic.
All told, A Whole New Plan for Living provides much-needed practical advice about wellness for people who are keen to live better, happier lives, but struggle to find credible guidance to help them do so. Lucey is particularly good at combining pragmatic, day-to-day advice with concepts such as connectedness, meaning and purpose, showing how these ideas can help us to maintain a sense of balance. His book is easy to read and well worth recommending to patients and colleagues. I have already suggested it to several.
A Whole New Plan for Living arrives festooned with praise from Miriam O'Callaghan, who describes it as "a timely book about mental wellbeing and how we can all prepare ourselves for the ups and downs of life". Adam Clayton points out that "Jim Lucey has put all his experience into this book. It will empower you to update your strategy for a healthy and fulfilling life". They are both correct: This is a very useful book indeed.
The Dalai Lama tells us that "the purpose of our lives is to be happy". In this book, Lucey shows us how.
Prof Brendan Kelly is Professor of Psychiatry at Trinity College Dublin and co-author, with Professors Gautam Gulati and Walter Cullen, of Psychiatry Algorithms for Primary Care (Wiley Blackwell, 2021)