| | |
| --- | --- |
| TITLE: | The Clot Thickens: The enduring mystery of heart disease |
| AUTHOR: | Dr Malcolm Kendrick |
| PUBLISHER: | Columbus Publishing |
| REVIEWER: | George Winter |
Dr Malcolm Kendrick is a member of the Centre for Evidence-Based Medicine and The International Network of Cholesterol Sceptics. Here, he has "dared to take up arms against a sea of cardiovascular troubles" by asserting that "[h]eart disease has nothing to do with eating saturated fat, nor does it have anything to do with cholesterol in the bloodstream". This will attract slings and arrows from certain quarters, yet it is nobler in the mind that Kendrick advocates the thrombogenic hypothesis – "that blood clots and blood clotting are the key players in cardiovascular disease (CVD)" – and his case is persuasive. 
Part 1 comprises seven chapters explaining the process of CVD, with the author citing a paper from the journal Atherosclerosis, stating that "plaque rupture and subsequent healing is recognised to be a major cause of further rapid plaque progression", prompting Kendrick's wry observation that "the very idea that thrombi could possibly have a role in starting the plaque in the first place is dismissed, virtually out of hand". Part 2 devotes eight chapters to the question, "What can you do to reduce the risk of CVD?" and considers factors that can promote endothelial damage, such as type 2 diabetes; smoking; air pollution; raised blood pressure; and periodontal disease.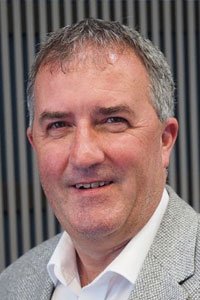 Like jaded fighter pilots with bone-deep weariness, some readers of this book will scramble to arm their keyboards in defence of that dwindling realm of influence: The dogma of the diet-heart/cholesterol hypothesis. But since a dogma never questions itself, one hopes that its votaries might at least consider the possibility of occasional discrepancies between outer assurance and inner doubt. And Kendrick adduces evidence aplenty to fuel such doubts, while demolishing the notion that a blanket of "settled science" ought to cover cholesterol's role in CVD.
He cites, for example, the Minnesota Coronary Experiment (MCE), a randomised controlled trial (RCT) of 9,423 participants that ran from 1968 to 1973. The MCE's inconvenient findings – buried until publication in 2016 – were that although replacing dietary saturated fats with polyunsaturated fats reduced blood cholesterol concentrations among participants, "[f]or each 1 per cent fall in cholesterol there was a 1 per cent increase in the risk of death."
The Sydney Diet Heart Study (1966–1973) had similar findings; and in the Nord-Trøndelag Health Study, in which data were gathered from around 50,000 people over a decade, high cholesterol concentrations in men made little difference to life expectancy, but, notes Kendrick, there was a 40 per cent risk-reduction in mortality for women with the highest cholesterol concentrations. In meeting the "Ah yes, but…" objections to these and other inconvenient findings, Kendrick introduces philosopher of science Karl Popper's black swans, meaning that "[i]f your hypothesis is that all swans are white… finding one black swan immediately and absolutely refutes your hypothesis".
Kendrick acknowledges the extent to which his thrombogenic hypothesis derives from the "encrustation hypothesis", "first thought of in 1852 by one Karl von Rokitansky", long before "the cholesterol hypothesis was even a twinkle in anyone's eye". His comment is important and should not be glossed over, since what it highlights has loud echoes in an essay by neurologist Oliver Sacks (1933–2015) titled 'Scotoma: Forgetting and neglect in science' (1995). Sacks describes how his research into migraine, Tourette's syndrome, and "phantom limbs" following amputation, revealed that many decades would often elapse between important observations and subsequent "rediscoveries" that prompted scientific advances. Sacks cites the role of "dirty" science in halting progress, such as the persecution of astrophysicist and Nobel laureate Subrahmanyan Chandrasekhar.
Chandrasekhar's theory of stellar degeneration – later vindicated – ignited the ire of his patron Arthur Eddington, who prevented him from publishing it, setting back theoretical astronomy by 30 years. Similarly, Kendrick describes how the prominent promoter of the cholesterol hypothesis Ancel Keys – an individual who was far from lacking in self-esteem – excoriated nutrition researcher Prof John Yudkin for daring to suggest a role for sugar in heart disease, describing mild-mannered Yudkin's theory as "a mountain of nonsense".
Decades later, with a burgeoning evidence-base and a bevy of black swans disproving Keys's hypothesis, the challenge to his acolytes is neither to indulge in ad hominem attacks against those who attempt to further debate nor to merely repudiate their ideas; they must refute their opponents' ideas by adducing evidence. In this context it is disquieting to learn that copies of Uffe Ravnskov's Cholesterol Myths (1991) were once burned on live television.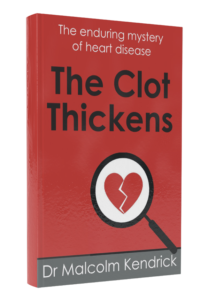 Might the enthusiasm of some to throw the stifling blanket of "settled science" over any suggestion that the diet-heart/cholesterol hypothesis is wrong be somehow connected with the widespread use of statins? It's a question that Kendrick delves into and his findings do not encourage the notion that robust, evidence-based debate with access to trial data is a universally accepted one for scientific progress.
With 280 references, this is a thought-provoking read, delivered in a down-the-pub, quirky style, and although Kendrick's sense of humour might derive more from Merry Mac's Fun Page in The Sunday Post than the Algonquin Round Table, the point is that The Clot Thickens makes a valuable contribution to the art and science of disputation.