Title: The Irish Dental Association: A Centenary History
Authors: Eoin Kinsella and Frances Nolan
Publisher: Eastwood Books (Wordwell Group)
Reviewer: Prof Brendan Kelly
American actor Mae West made many wise statements, but perhaps the sagest was her observation that "love conquers all things except poverty and toothache". Shakespeare made a similar point in Much Ado About Nothing, where he wrote that "there was never yet philosopher that could endure the toothache patiently". Of course, dentists do vastly more than prevent and relieve toothache, but Mae West and Shakespeare were both correct: When you have a toothache, it puts virtually everything else into second place. When you need a dentist, you really need a dentist.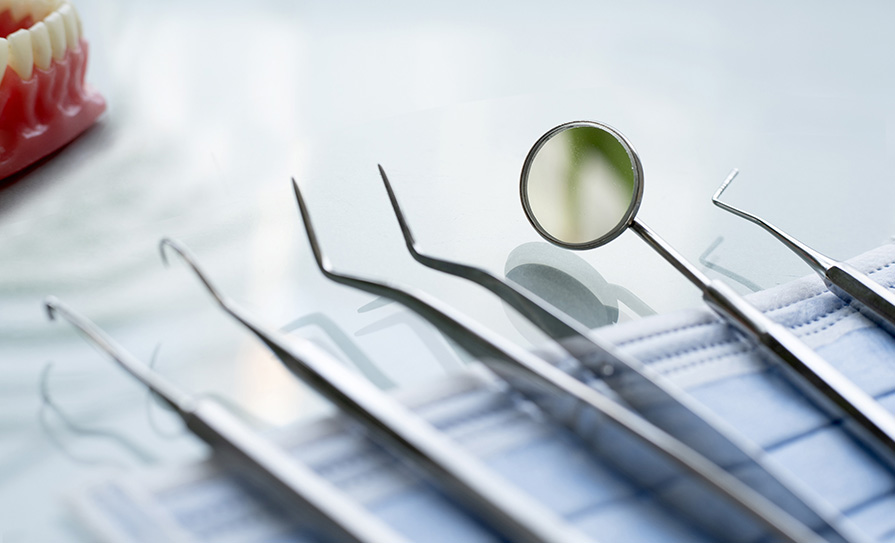 With this in mind, it has always seemed unusual to me that dental health receives little attention in undergraduate medical education. Doctors, by and large, do not look after teeth, but I imagine that a better knowledge of the interactions between medicine and dentistry would be helpful for both doctors and dentists, not to mention our patients. Yet, teeth remain a mystery to many of us who would struggle to name our teeth or even know how many we have, let alone understand how they work.
Luckily, then, we have dentists to look after us. In Ireland, we also have the Irish Dental Association, whose "mission is to represent dentists in Ireland, to advocate for oral health, and to educate and support dentists in developing ethical, rewarding, and sustainable practice on a life-long basis". Established in 1922, the Irish Dental Association provides a range of educational and scientific services, publishes the Journal of the Irish Dental Association, organises two annual educational conferences, and provides numerous regional continuing professional development events. In addition, the organisation advocates for better oral health and promotes the interests of the dental profession in Ireland more broadly.
The Irish Dental Association: A Centenary History, by Dr Eoin Kinsella (PhD) and Dr Frances Nolan (PhD), marks 100 years of this remarkable organisation, tracing its roots as far back as 1887, when an Irish branch of the British Dental Association was established in Dublin. During Ireland's revolutionary period, the Irish branch voted to dissolve itself and the Irish Dental Association was established in the Irish Free State. That development alone is fascinating – yet another under-explored chapter in a uniquely complicated, intriguing period of Irish history. It is very well covered in the book.
In the century since its foundation, the Irish Dental Association has worked tirelessly to advance dentistry in Ireland and promote better oral health. These activities have included, inter alia, important public health campaigns, ensuring the inclusion of public dental health provisions under the National Health Insurance Scheme, fluoridation of the water supply in the 1960s, reforming the medical card scheme, raising public awareness of dental health,
and responding to the Covid-19 pandemic. In many ways, these activities reflected their times, as specific challenges emerged, responses were formulated, and the Association worked continuously to keep dental health on the political agenda.
This history of the Irish Dental Association holds a particular mirror up to the history of Ireland and provides absorbing insights into the world of dentistry over the past century. The book's two authors are well suited to their task. Dr Kinsella is Managing Editor of the Royal Irish Academy's Dictionary of Irish Biography and author of several books, including The Irish Defence Forces, 1922-2022: Servant of the Nation (2023)and Catholic Survival in Protestant Ireland, 1660-1711 (2018). Dr Nolan is a graduate of University College Dublin, a former Irish Research Council postgraduate scholar (2012-15) and postdoctoral Fellow (2018-20), whose biography of Frances Jennings, Duchess of Tyrconnell, was published in 2021. She is currently writing a history of the Irish National Hunt Steeplechase Committee.
Together, Drs Kinsella and Nolan have produced a wonderful history, rich with story and character, filled with captivating nuggets about dentistry in Ireland, and beautifully illustrated with many photographs. There is also a ribbon bookmark, which is just one indicator of the superb production values that the Wordwell Group bring to this handsome volume.
All told, there is no health without dental health. Both Shakespeare and Mae West were right: Problems with teeth place everything else in the shade. But maintaining oral health involves both good personal habits and professional support. This book shows how one association has worked to support and advocate for dentists, continues to promote oral health today, and has a truly fascinating history in its own right. There's plenty to chew on here.
Prof Brendan Kelly is Professor of Psychiatry at Trinity College Dublin and author of In Search of Madness: A Psychiatrist's Travels Through the History of Mental Illness (Gill Books).