There has been a "very enthusiastic" reception to the public-only consultant contract 2023 (POCC23) among newly appointed consultants, the HSE Chief Clinical Officer Dr Colm Henry has told this newspaper.
On 12 November, the Department of Health announced that 1,056 consultants had signed the new contract since its launch in March. This figure included 241 new-entrants and 815 consultants who had switched from their previous contracts.
Speaking to the Medical Independent (MI) at the HSE National Doctors Training and Planning (NDTP) medical workforce conference on 9 November, Dr Henry said the "reception we hear from newly appointed consultants is that they're very enthusiastic about it".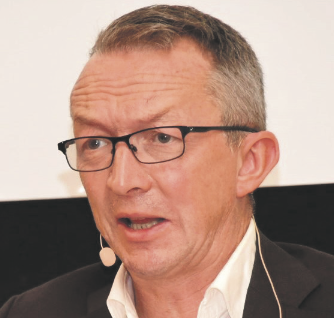 "Enthusiastic not just about the terms and conditions, but the degree of flexibility it gives them," he said. "But for our healthcare system it greatly enhances our ability to provide care, at the times we need to give care, and the places we need to give care, and that is really important for us and it's important for patients."
Asked whether the POCC23 was helping recruitment and workforce planning in general, Dr Henry said "so far, but it's a journey".
He said the HSE would like as many existing consultants as possible to take it up.
"But it is directed at those trainees abroad who are wondering whether or not they want to come back. We hope this contract will provide them with the terms and conditions that they need to come back and bring their skills, training and expertise back to this country."
NDTP Medical Director Prof Brian Kinirons told MI the numbers signing the contract were increasing.
"So there has been movement; obviously any new entrant is [appointed] on the contract and you are beginning to see a migration from the old contract," he said.
"But it isn't just about the contract, you have to have the infrastructure for doctors to do the work as well…. I would like to think that this contract ultimately would be one of the incentives for us to retain doctors and encourage them to come back to Ireland."