The new national mental health policy is due to be published shortly, the Medical Independent (MI) understands.
The "refreshed" or "updated" policy, as it has been described by the Department of Health, comes 14 years after the publication of A Vision for Change in 2006.
The strategy was lauded at the time but ultimately failed to deliver on much of what it aimed to achieve due to the economic recession, lack of investment in the sector and the HSE recruitment moratorium.
Sources told MI its publication was due to occur shortly after Christmas but it is understood the calling of a general election has deferred its release.
Work on developing an updated policy has been ongoing for a number of years. An expert evidence review was completed in early 2017.
A spokesperson for the Department told MI the policy would be published in "early 2020", subject to Government approval.
Individuals working in the sector are hopeful the new policy, developed in consultation with over 1,000 service users, family members and carers, will deliver a "modern, recovery orientated mental health service," as set out by the Department.
CEO of Mental Health Ireland Mr Martin Rogan told MI that many lessons had been learned from A Vision for Change and that it was important the new policy "shouldn't become a damp squib".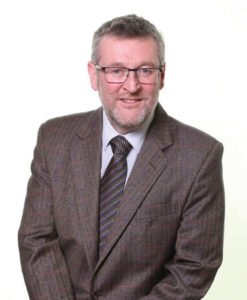 A Vision for Change was a very worthwhile document that had led to many positive changes, Mr Rogan said.
However, he argued that it was very "service-centred" and contained little guidance on the roles of mental health professionals within the service and how professionals should work together and co-ordinate care.
Mr Rogan, who has 35 years' experience working in mental health, raised concern at the lack of financial investment in mental health in Ireland. The promised funding for A Vision for Change, he said, "didn't happen".