Unite has clarified it will not be able to represent GPs in respect of employment contracts unless 80 per cent of GPs in Ireland join the union, the Medical Independent (MI) can report.
Recently, it was announced that Unite and the Alliance of Family Doctors (AFD), formerly the NAGP, had reached agreement regarding GP representation.
Unite, which is a registered and licensed trade union, is an affiliate of the Irish Congress of Trade Unions (ICTU).
In a letter to former NAGP Chairperson Dr Andy Jordan, dated 26 August, Unite Senior Officer Mr Brendan Ogle stated: "It is important to understand that as such, Unite do not have 'spheres of influence' that enable us to represent family doctors where employment contracts are at issue until and unless sufficient of those required by the rules of ICTU in that category of worker concerned join Unite (80 per cent)."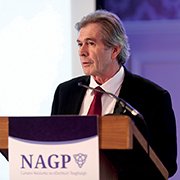 Mr Ogle also stated that GPs were not "'employees' as such in the fullest sense" and many have practices with employees and ancillary staff.
"For absolute clarity, Unite cannot, and will not, involve itself in any way in any internal employment matters that may arise between general practitioners and their own staff."
According to the agreement, if 50 or more GPs join Unite, the union will set up a 'family doctors branch'.
"While not representing workers in the fullest sense, such a branch could, using means consistent with our 'rules and objects', build, lobby and campaign on behalf of its members and patients."
Branches in Unite are required to accrue their own funds, and can even employ their own staff and representatives.
"All monies, accounts and expenditure is, however, fully monitored and regulated and is subject to formulaic returns, as well and internal and external audit."
Mr Ogle noted that Dr Jordan had advised that there were "no legacy issues of a financial or legal nature" regarding the NAGP.
Dr Jordan told MI the agreement is "a positive move for the future of general practice".