The long-awaited transfer of responsibility for GP training from the HSE to the ICGP is finally underway, taking place in three phases, according to the CEO of the ICGP. The first phase began on 5 March and will run until 30 June, Mr Fintan Foy told the Medical Independent (MI).
The initial phase involves the transfer of educational staff from the HSE to the ICGP. During this phase, a detailed model is being developed on "what a world-class national GP training programme will look like in the future".
This model is "broadly consistent" with the 2019 Report of the GP training taskforce, A Model for the Future Delivery of GP Training in Ireland.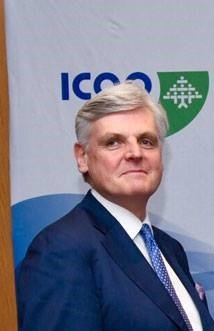 The report, seen by MI, states that the structure of the existing 14 training schemes will change to four regions involving 11 training areas, under a single national training programme.
"The ICGP will work with the HSE to formulate the full transfer agreement and service level agreement for the delivery of that model," said Mr Foy.
The second phase from 1 July to 31 December will see the ICGP start to implement the new model of GP training.
Mr Foy said the College expects that the full detail of phase two will become clearer over the coming weeks. However, he said the important steps would include the phased departure of current programme directors (PDs) and assistant programme directors (APDs), and the recruitment of new roles to lead and provide GP training regionally.
"The current PDs and APDs who have indicated their intention to step down will do so on a phased basis between July and the end of 2021, at a date to be determined through engagement with those individuals."
The ICGP will scale up its systems and processes "to be able to drive the ongoing and continuous improvement of GP training from 2022 onwards".
"It is important to note that we do not expect the trainee experience to be significantly affected during phase two; the principal changes (at least initially) will be around the governance of the programme and the organisation of the schemes," explained Mr Foy.
The final phase from January 2022 onwards will finalise implementation of the new ICGP national GP training programme, he added.