The IMO President has said any talk of offering public health doctors a "Sláintecare contract" is "totally disingenuous" at this time. Longford GP Dr Padraig McGarry told this newspaper that "it is appalling that public health doctors have been left to hang out to dry to the extent that they have been". He was speaking to the Medical Independent (MI) in December.
In late 2020, IMO public health doctors voted in favour of taking strike action for three days later this month. However, due to the escalation of the pandemic, this action has been deferred. The IMO will review the decision at the end of January.
The doctors are seeking consultant status in line with their medical colleagues, and improved work models for the profession, as recommended in the 2018 Department of Health-commissioned Crowe Horwath report.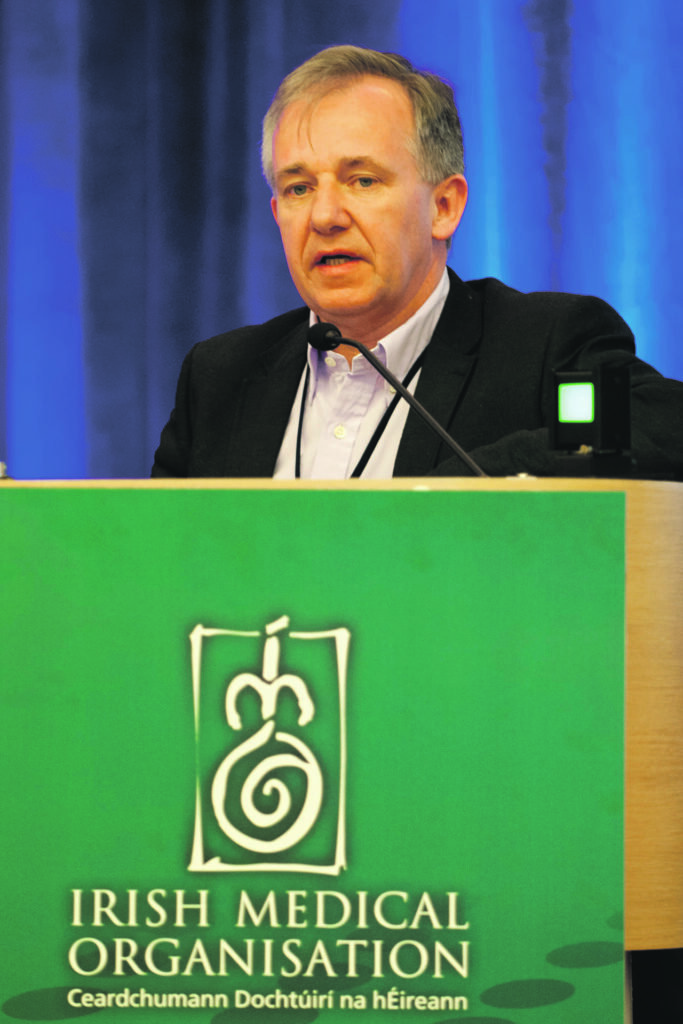 "It is a very straightforward issue they (Minister for Health and the Government) can deal with," Dr McGarry told MI.
"They (public health doctors) are entitled to parity of esteem. They have the same qualifications as anyone else with specialist training… it is nothing more than other consultants in senior posts are entitled to."
Dr McGarry said the Government "are looking at offering them Sláintecare contracts. But that is totally disingenuous, because those contracts don't even exist."
In December 2019, then Minister for Health Simon Harris announced a new Sláintecare contract for consultants that would cover public-only work.
However, the Department has not provided a date to MI on when these contracts are expected to be introduced.
"There is no such thing as a Sláintecare contract," continued Dr McGarry.
"Now all that is doing is prevaricating and kicking it down the road. It is appalling and it is particularly appalling where they are prepared to play fast and loose when you consider how the public health system has stood up to this pandemic."
Separately, Dr McGarry said a mental health management programme for patients in primary care – on the same template as the chronic disease management programme – should be considered in the future.
See news interview, p10.