Sláintecare is being used as a "weapon" during the general election campaign, outgoing Independent TD Dr Michael Harty has warned.
Dr Harty, a GP in Kilmihil, Co Clare, announced last month he would not contest the upcoming election.
Citing difficulties in finding full-time locum cover for his practice, Dr Harty said he would have had to close his practice if he had retained his seat. He contested the 2016 general election on a 'No Doctor, No Village' platform.
In relation to challenges in rural general practice, "not a whole lot has changed," Dr Harty told the Medical Independent.
"I know the IMO and the Department of Health came to an agreement last year in relation to returning some of the funding taken away during the FEMPI era, but it didn't really address the contractual issue, which is the reason why it is hard to retain and recruit GPs. The contract that we have is not sufficient, or modern enough, or attractive enough for young GPs to come into the service."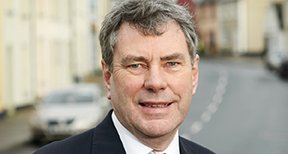 Dr Harty cited his work on the Future of Healthcare Committee, which published Sláintecare in 2017, as a personal highlight, but he has been disappointed by progress.
He said "there is no formal reform programme on many of the recommendations".
Dr Harty added that "I have seen it already in the various political [election] debates that Sláintecare is being used almost as a weapon, with one party trying to outdo the other. It was supposed to take politics out of health."
The Clare GP said his "biggest frustration" as a TD was "not being able to communicate effectively with the Minister for Health and the Taoiseach for that matter. There was not a meeting of minds."
He did not believe Minister for Health Simon Harris had done a good job.
"I must say I was very impressed with him when he took up his position. I thought his youth was an advantage, his obvious enthusiasm was an advantage and his intellect," he said. "But that didn't really develop into a proper understanding of how the health service functioned."