An internal RCPI document on how it can help address doctor recruitment and retention problems in the Irish health service is due to be completed before the end of the year.
The project has involved surveying RCPI fellows, members and trainees and is being led by the College's Director of Research Prof Richard Costello.
"The paper has involved huge engagement with our own trainees in what we can do within the College to support recruitment and retention, but also what we can do to advocate for them with external agencies like the HSE and the Department of Health," RCPI President Prof Mary Horgan told the Medical Independent (MI).
Prof Horgan said one focus of the document, which is currently in draft form, relates to "appreciation and respect" in the workplace.
"It might be something as simple as someone coming down and saying a person has done a good job, despite the conditions in which they work," she told MI.
"I think we as a College are seen as their voice outside their employment, through which we can support them in areas such as recruitment and retention. We are very much the voice of the trainees that are part of the College. A lot of them go away, which is good, but we really want them to come back."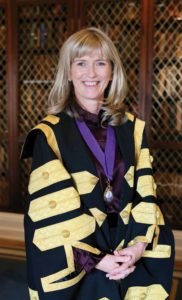 While highlighting the importance of improving working conditions, Prof Horgan said the RCPI welcomes the acknowledgement from Minister for Health Simon Harris in early August that the pay gap between consultants employed before and after 2012 was unfair and needed to be addressed.
"While it is not the only issue, it is way up there as one of the main issues. That at least is being looked at, so we'd welcome that," she told MI.
Prof Horgan also highlighted the continuing work of Dr Niamh Humphries, who has been employed by the RCPI to examine doctor emigration from Ireland and what will entice them back.