Plans for the establishment of an All-Island Cancer Research Institute (AICRI) have been outlined at the latest meeting of the Oireachtas committee on the implementation of the Good Friday Agreement. First proposed in 2020, support for this cross-border initiative has grown significantly over the last 12 months, AICRI Co-Lead Prof William Gallagher told committee members.
Envisaged as a virtual institute for cancer research, from the laboratory bench to the hospital setting, Prof Gallagher outlined: "We are currently putting together an ambitious, comprehensive, and cross-cutting cancer research programme involving multiple stakeholders. These stakeholders include academic, clinical and industry partners, as well as patients, funders, and government agencies."
"Ten academic institutions have agreed to partner to fulfil the All-Island Cancer Research Institute vision. Representatives from these institutions, along with patient advocates from both jurisdictions, are members of the All-Island Cancer Research Institute steering committee, which was established in February 2021.
They are joined by the Director of the HSE's National Cancer Control Programme and the CEO of Cancer Trials Ireland."
Prof Gallagher said the AICRI would focus on four key themes: Cancer prevention; cancer diagnostics; cancer treatment; and survivorship/quality-of-life. A wide range of projects relating to these thematic areas had already been garnered from the cancer research community across the island.
Prof Gallagher said the basis for their current mission had been the All-Ireland Cancer Consortium, which arose from the Good Friday Agreement.#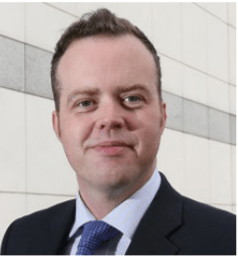 Prof William Gallagher
A tripartite cancer research and training agreement, first signed in 1999, had been reinvigorated on 16 March through a revised memorandum of understanding signed by Minister for Health Stephen Donnelly; Northern Ireland Minister for Health Robin Swann; and Director of the US National Cancer Institute Dr Norman Sharpless.
The committee also heard from Prof Maeve Lowery, Professor of Translational Cancer Medicine at Trinity College Dublin and Consultant Medical Oncologist at St James's Hospital, Dublin, who commented: "There are so many questions that arise when we map the clinical care pathways for prevention, diagnosis, and treatment of cancers that really can be solved quicker and better through innovative and focused cancer research.
And the key part of that is that we don't work in silos." The meeting was also attended by Prof Mark Lawler, Queen's University Belfast; Mr Ciaran Briscoe, Northeast Cancer Research and Education Trust; and Ms Eibhlín Mulroe, Cancer Trials Ireland, who discussed the latest proposals.