An Obesity Policy Implementation Oversight Group (OPIOG) progress report is expected to be published in autumn, the Department of Health has told this newspaper.
The Department launched its policy document on obesity — A Healthy Weight for Ireland: Obesity Policy and Action Plan 2016-2025 — in September 2016.
When the OPIOG was established in 2017, it was announced there would be an annual bulletin or 'score card' to evaluate progress on the national obesity plan, but as yet no progress report has been published.
The Medical Independent (MI) has been told that the Department has asked the Health Research Board Centre for Diet and Research at University College Cork (UCC) to develop a framework for a 'bulletin' for the obesity strategy.
"The Health Research Board Centre for Diet and Research at UCC is preparing an evaluation framework for the Obesity Policy and Action Plan, concerning the progress made with implementing the various actions in the Plan," a Department spokesperson told MI. "This evaluation, which will be the framework for the bulletin or 'score card' on progress referred to in the obesity policy and action plan, will be completed later in 2019."
The Government's policy plan covers a 10-year period up to 2025 and aims to reverse obesity trends, prevent health complications and reduce the overall burden for individuals, families, the health system, and the wider society and economy.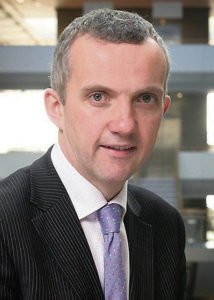 Speaking to MI last month, Prof Donal O'Shea, Consultant Endocrinologist and Physician in St Vincent's University Hospital and St Columcille's Hospital, who is also HSE Clinical Lead for Obesity, warned that sufficient funding for the obesity plan in the upcoming Budget is "absolutely essential" for its success.