The Minister for Mental Health and Older People Jim Daly wrote to the HSE towards the end of 2019 to express "grave concern" that HSE units within budget were refusing to fill authorised staff posts, the Medical Independent can report.
In a letter to HSE CEO Mr Paul Reid in October, Minister Daly warned the HSE it could not continue to claim it was struggling to recruit new staff while simultaneously refusing to approve new posts.
He described the practice as a "type of cost-saving strategy" that was "entirely unacceptable and dangerous".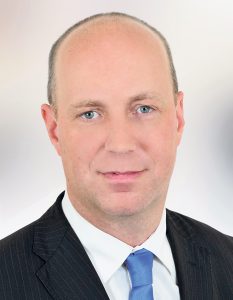 Minister Daly urged Mr Reid to advise HSE managers to refill existing posts, backfill posts and to recruit new development posts approved by Government.
"I am concerned in relation to the current practices whereby applications for various post approvals are not being granted. I am aware of some cases where a unit is within budget and not being authorised to fill posts," he outlined.
"I am gravely concerned by the current situation whereby posts that are becoming vacant by out-of-control factors such as retirements… are not being filled with new appointments.
"It is my view that the HSE's budget is not exceeding its allocation for the reason of WTE [whole-time equivalent] costs that were in the base in last year's budget, and clearly the overspend is occurring in other areas that need to be targeted.
"We are making great strides to recruit suitable candidates for very specialist posts to carry out life-changing and life-saving procedures, particularly in my own areas of mental health and older people."
In response, Mr Reid explained that the HSE was proceeding with its 'Pay and Numbers Strategy 2019', approved by the Department of Health, and was approving and funding development posts.
The strategy was founded on "affordability" and was not a cost-saving strategy.
Mr Reid added that the HSE was working to ensure agency, overtime and pay costs, which reached "unaffordable levels" in 2018, were kept within "affordable and sustainable" levels in 2019 and into 2020.
"The implementation of the strategy requires overall staffing control measures in order to bring pay costs and WTE levels down to affordable levels while proceeding with approved and funded developments," stated Mr Reid.