The Medical Council is "not asking the right questions" on gender equality during the training accreditation process, its President has said.
Speaking to the Medical Independent (MI) at the IMO's conference on gender equality, held in Dublin on 18 February, Dr Suzanne Crowe said: "We are not asking the right questions during the accreditation process and that needs to be completely unpicked and looked at again."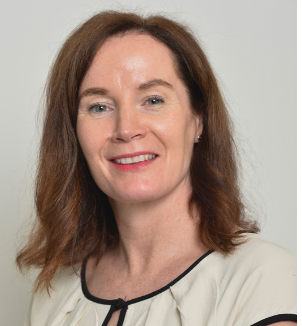 Current training accreditation standards state that a programme's structure and training requirements should "recognise" part-time, interrupted, and other flexible forms of training.
During her speech at the conference, Dr Crowe also criticised training bodies and employers for not recognising doctors' caring responsibilities.
Dr Crowe told MI: "You can have quite a glowing report after an accreditation visit, but that is because you haven't actually asked about the numbers of women employed, the numbers of [doctors] accessing less-than full-time training, and the numbers of doctors coming from a more diverse background."
She said there should be "consequences" arising from the relevant findings. "That is the emphasis we are moving towards, a kind of 'right touch' regulation model, where we are focusing on very specific issues rather than a blanket accreditation."
Meanwhile, Dr Crowe confirmed that the Council intends to reduce retention fees for doctors on adoptive leave and carers' leave within the next 24 months. In 2022, a reduction in retention fees was introduced for doctors on maternity leave.
One of the aims of the Council is to "demonstrate to other bodies that this is possible", she outlined. "Because doctors experience a lot of other costs in their training, for example courses and exams, and there is no particular reason why a doctor on maternity leave shouldn't have a similar reduction in their exam fees, for example….
"If you are on long-term sick leave or carers' leave, I don't think you should pay the full cost of an educational course. Currently, the way it stands in medicine is you pay the same course fees and exam fees as someone who is working."
See conference coverage IMO conference delves deep into gender inequality in medicine (medicalindependent.ie)