32nd IHCA AGM, Saturday 10 October 2020, Virtual Annual General Meeting and Conference
The first winter of the Covid-19 pandemic is going to be "really difficult" for consultants and patients, the IHCA annual conference was told. Mr Martin Varley, IHCA Secretary General, said that hospitals were looking into "a winter like no other".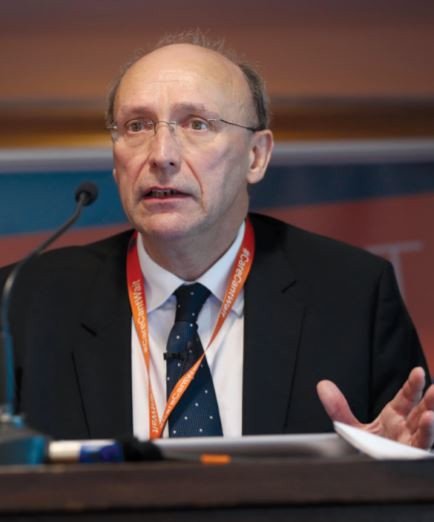 The recently published HSE Winter Plan received some praise during the conference. However, there was also criticism of aspects of the document.
"Credit is due to Minister [Stephen] Donnelly, Paul Reid, and their colleagues on one notable difference in this year's Winter Plan to previous ones – timing," IHCA President Prof Alan Irvine told the conference.
"A Winter Plan published before winter is a rarity."
Dr Gabrielle Colleran, IHCA Vice President, said that "if we look at this winter plan, €600 million is a lot of money… it is a significant injection, you know it is multiples of what we got last year".
But she added that "the challenge for this winter budget in reality is that we shouldn't need a winter budget".
"We should have adequate capacity for winter surges in our system," she said.
"So by virtue of the fact that we need it, it is almost an admission of failure that the current resourcing and strategy isn't adequate and isn't working."
From the perspective of consultants, Dr Colleran said many are already concerned about what this winter promises.
"I think it is clear from the talks and from our members that we are heading into a really difficult winter," she said. "I think most of us who are working in the sector are already concerned at the way we are seeing trolley numbers.
Dr Colloran said consultants are seeing scheduled care cancelled and staffing deficits due to positive Covid-19 and close contact cases.
"We are having multiple members having to stay home, which impacts our ability to deliver care."
HSE CEO Mr Paul Reid defended the Winter Plan in his speech to the conference.
"We have secured the biggest investment ever with this Winter Plan from Government with €600 million," he said.
"To be frank, I was a little bit disappointed with the IHCA response to it."