GPs and pharmacies are likely to deliver any future Covid-19 booster vaccines, the Chief Clinical Officer of the HSE told a recent meeting.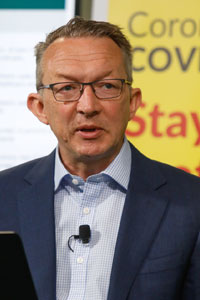 Dr Colm Henry told February's meeting of the HSE safety and quality committee that "it is being proposed that if further booster doses are required, these will likely be administered through GP practices and pharmacies".
Dr Henry also highlighted that the vaccination programme was "experiencing a reduction in uptake of the booster dose, especially in the younger cohorts, but planning for this year remains ongoing and consideration is now being given to the need for a further booster dose for vulnerable cohorts".
Asked whether walk-in vaccine centres would be utilised for future booster doses, a HSE spokesperson told the Medical Independent that it was likely a "mixture of delivery channels" will be used.
"At time of writing [25 March], there is no guidance on the clinical requirement for a second booster dose in Ireland," said the spokesperson.
"Recognising that emerging evidence may show that a second booster will be required, the HSE have developed flexible delivery plans to ensure that administration of Covid-19 vaccines can begin when required.
"While still subject to change depending on the nature of the guidance, timing and scope of those to be vaccinated it is likely that a mixture of delivery channels will be used including GP practices, pharmacies, vaccination centres, and others."